Winning in Cyberport Univeristy Partnership Program (CUPP) 2017
14 November 2017
Brief intro of CUPP
It is a half year program organized by Cyberport and Stanford University Graduate School of Business. There are 21 final teams selected by Cyberport out of >100 teams nominated by 6 universities. A series of training, industrial updates, 1-on-1 professional consultation and mentorship with Big 4s are provided throughout the program. The 21 teams went to Stanford University for 10 days' intense boot camp training organized by Stanford Professors. On 14 November, CUPP held a demo day and 12 winning teams were further shortlisted and awarded HKD100,000 as their startup fund.
Winning Team – Fund2Play
Brief intro of the business idea
Our team created an A.I. and digital chatbot platform focusing on providing customer-centric conversation for converting online users to the customers of insurance companies. By using our platform, companies can embed an intelligent chatbot into their websites.
Team members
IM - Suen Cheuk Wing Kevin
IM – Cheng Chi Hung, Felix
BA – Chan Yeung Tsing, Avery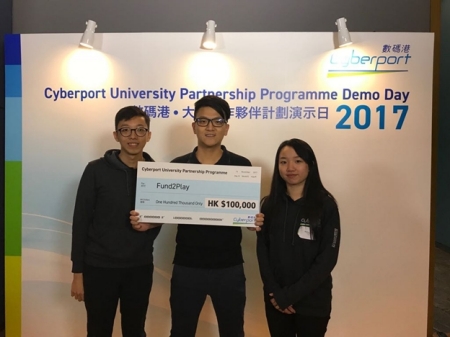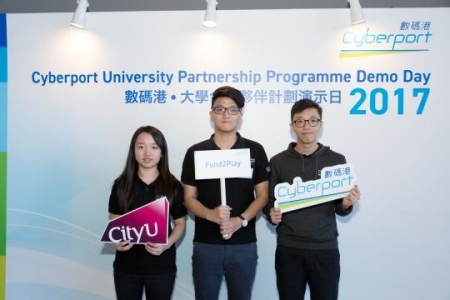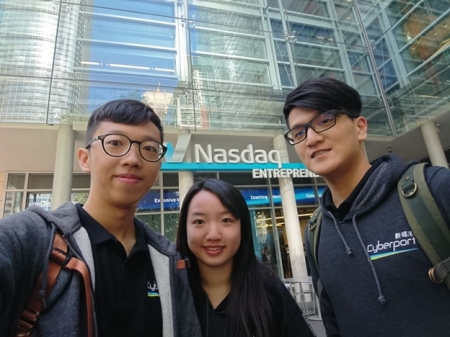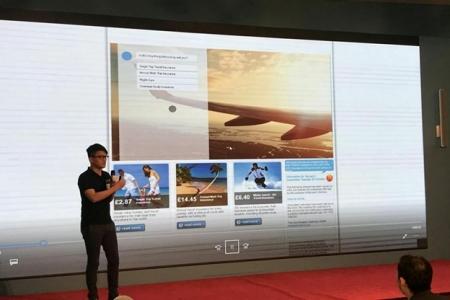 Finalist Team – EasyBorrower
Brief intro of the business idea
Our venture idea is to provide a direct peer-to-peer lending platform to match borrowers and investors with a more reliable credit score using big data.
They are all year-1 students when shortlisted by the organizer!
Team members
IM - FUNG Ching Yee Margaret
IM – TANG Wai Kwan
AC – SUEN Raymond