Sammi Mak, a year 3 BBA student majoring in Banking & Financial Services, was winner of the Adecco Group, "CEO for One Month" Hong Kong, 2016. Over the summer, Sammi got the chance to work alongside the Adecco Hong Kong Manager and leadership teams. The Adecco Group is a leading worldwide provider of HR solutions. Here are excerpts from Sammi's Journal to youngsters.
Looking back to where I started exactly one week ago as a CEO1Month at Adecco Hong Kong, I see a dream, insecurity, strength, and pride.
In my wildest dreams, I couldn't have dreamt of working so closely with a managing director at the age of 20. One thing for sure, entering such a valuable internship programme comes with both excitement and anxiety. I get a chance to oversee and manage the company from a top management perspective without years of hard work.
But... I stressed over what an undergraduate can do to add value to a mature company. What if my best is not good enough? And more what-ifs. Then, I thought of the E-mail with the subject line "You Are Selected." Memories of all those preparations I dared to dream, and I dared to achieve it. I tell myself confidently, "I CAN DO IT."
My first week was a healthy mix of formal meetings with management, ad-hoc projects with the teams, and casual meals with colleagues. What impressed me most was the efficiency of meetings, the way my country director sees and analyses a set of figures and the communication of jargon. Having no solid knowledge of the HR industry, they all sound like an alien language to me. So, how can I turn this threat into an opportunity? Ask questions, understand and apply, as simple as it is.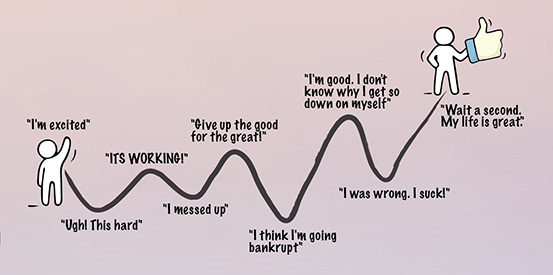 What is your super power?
On top of my first week was a webinar jointly organised by LinkedIn and Adecco Way to work on building a professional brand. We were asked to think about our "Super Power" that differentiates us from other young people. Three words appear to my mind immediately – ambition, confidence, and dedication. I set my goal, and I go for it.
When I saw the video of Ayumi, Global CEO 2015 talking about her journey. I was inspired and set my goal. There must be something good about every person. Creativity? Expressiveness? Self-awareness? Define your strength, identify what you can do or have already been doing, enhance it by searching for new opportunity, devote all yourself into the thing and excel in it.
Elevator to success
But why are millenials always labeled as lacking perseverance? Dear youngsters, is it true that we have a tendency to give up at hurdles? I say, no, it is not true. Dear youngster, please don't give up. Failure is the opportunity to begin again, only more intelligently. At some point in everyone's life, we will hit a bottleneck. The elevator to success is – take the stairs one step at a time. From I'll plan, I'll try, I'll do, I'll do again to I'll succeed.