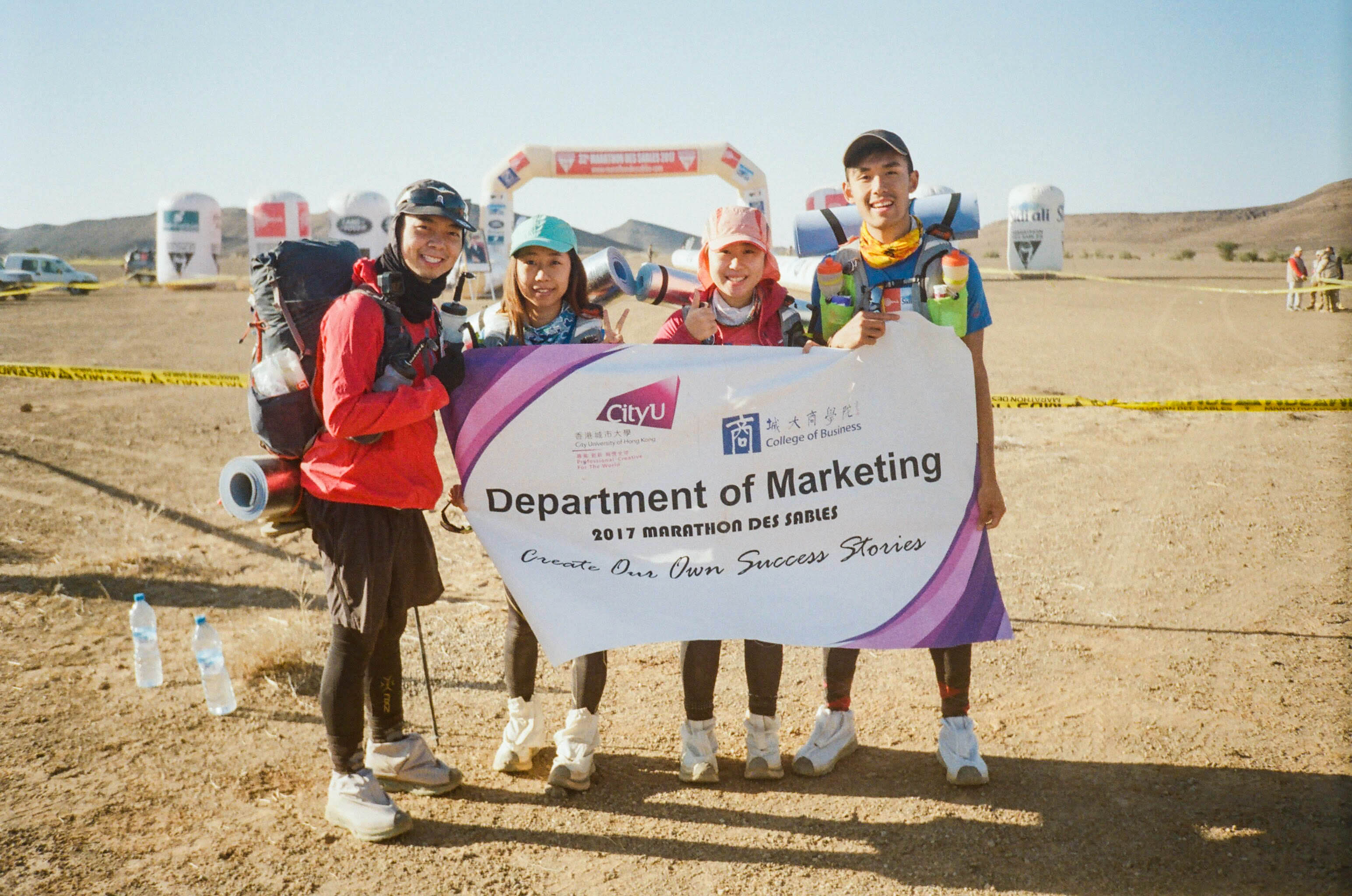 A team of four students and alumni from the Department of Marketing completed the Marathon Des Sables in April. MDS is an international multi-stage foot race held annually in southern Morocco. In the seven-day race, participants needed to be selfsufficient and run over a distance of 254 km through dunes and across white-hot salt plains, in the Sahara Desert.
BBA Marketing students, Yoyo Ho Sin-yiu, Christina Wong Hiuying and BBA China Business student Ervan Luk Sze-chit, joined with 2014 alumnus Wilson Lam Wai-shing, to participate in the competition. To prepare for the race, the team underwent strenuous training coached by trail walker veteran, Kwok-keung Chan.
"There was a stage where we had to run over 86 km overnight. It was tough to adapt to the temperature difference in daytime and at night," Wilson recalled.
Ervan suffered from a leg injury on the third day of the race, but he saw another runner who had his legs amputated enjoying the race. That encouraged him to move on.
The Department of Marketing supported the students in joining the race, and would like to express their gratitude to Department Advisory Committee Chairman Dr Jacky Cheung Wah-keung, who generously subsidized the team for the race registration fees and roundtrip flight tickets.