Clare Wong
MSc in Finance'08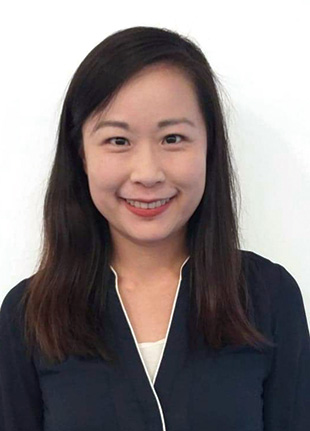 Hello my alma mater and fellow schoolmates, a quick update to catch up here. I have changed the work department internally in an investment bank. I have been working as product business analyst on client onboarding systems within corporate investment bank for almost a year. Here I have opportunities to learn operational workflows, systems product design particularly in user workflow and UX. My daily task is to liaise with teams to collect systems requirements for our operation teams to onboard clients, which allows me to learn many things such as KYC, due diligence and risks. Thanks to MSc Finance programme for equipping me with useful analytical skill set in my daily tasks. Cheers and talk soon!
Dr Irene Tung
MBA'15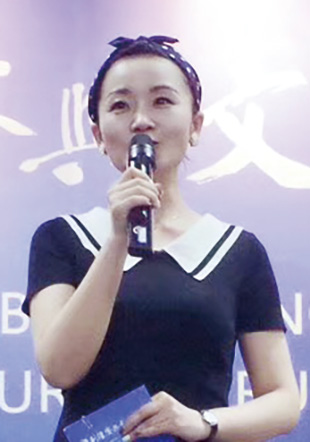 Greetings, everyone! I am currently the Head of International Economics Department of the International College of Central South University of Forestry and Technology in Changsha, Hunan Province. I received my PhD degree in June 2019. I am grateful for the MBA learning experience at CityU and always recommend our high-performing students to apply for the CityU MBA programme. I miss the time at CityU, especially the residential trip where we learnt a lot. Best wishes to all my fellow alumni!
Sandy Lam
BBA Business Analysis'16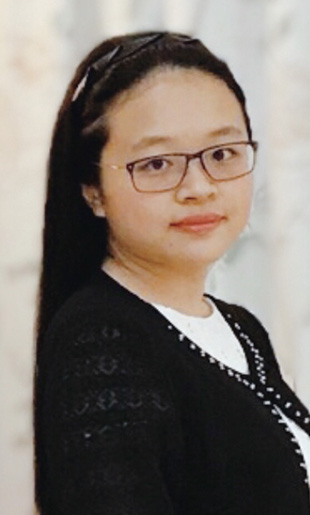 My study at CityU helped me develop solid technical programming skills and statistical knowledge which are applicable to my current work. I am currently working in HSBC data and information management department. I interact with different business departments, collect their requirements, build data models and present different reports. It is full of challenges but also a great source of satisfaction in my life! Studying at CityU provided me a strong foundation in order to explore advanced data modelling techniques. To continue my passion, I have also completed my master's degree in risk management science at CUHK. The learning experience at CityU was definitely fruitful! During my time, I received lots of help and updates from professors no matter for study or future career path. I feel grateful to the professors and business school resources. As of now, I still revise notes and remember what I have learnt at CityU as that knowledge and skills are very useful and practical in my work. Treasure the moment with CityU and enjoy your study. Wish you all a wonderful journey in your life!
Angela Leung
MBA'19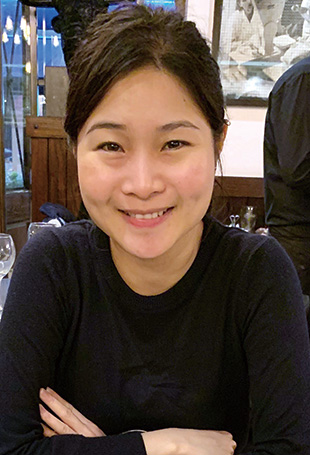 The MBA was a key milestone for me to step up my personal development. It was a fruitful and unforgettable learning experience for the two and a half years of study. It was challenging, yet it was fun and provided me a strong and powerful platform to strengthen both my soft and technical skills. One of the most precious experiences was the residential trip to Cambodia where I worked on a consultancy project with my fellow classmates for a regional company. It truly enhanced my strategic thinking and problem-solving techniques and prepared me to challenge for more in my career.
Professor Chun-kwong Chan
DBA'15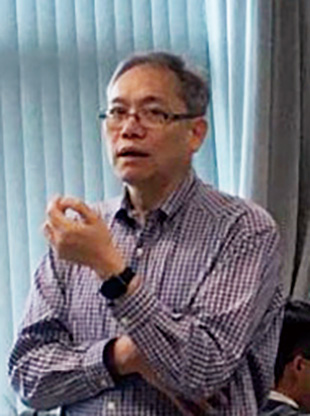 It is just a year since I took up a professorship in FinTech with CUHK, after many years at HSBC Canada and Asia Pacific overseeing technology teams in retail banking & wealth management. The DBA training gave me the "entry qualification" to be an academic, and more importantly the opportunity to share my practical experience with our next generation leaders in technology and business. Not until I attempted to publish my thesis as an academic journal paper did I realise the amount of effort and perseverance needed. It took us more than three years to finally get the paper accepted for publishing by Internet Research, a SCI/ SSCI listed journal. All the best to the CityU DBA programme, continuing to be the best in the region, and encouraging contributions of academic research to benefit the community at large!
Zizhou Zhao
EMBA'17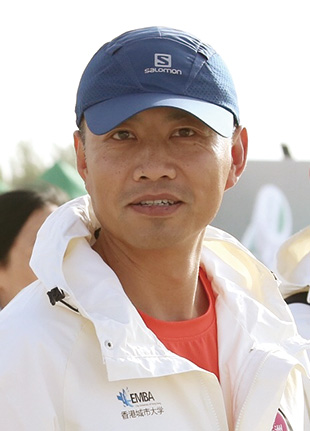 I am an EMBA (Chinese) alumnus and vice chairman of the EMBA Chinese Alumni Association. During my time at CityU, I began to practise longdistance running. After graduation, I participated in the 13th Xuanzang Road Business School Gobi Challenge on behalf of the College in May 2018. My teammates and I completed 112km in four days and three nights. The team won two awards. Through training and competition, our friendship was enhanced, and we also trained our body and perseverance. After finishing, I felt that I was stronger than ever. No difficulty is insurmountable! It was a windfall for me to study at CityU.
Icy Zhao
MA Quantitative Analysis for Business'19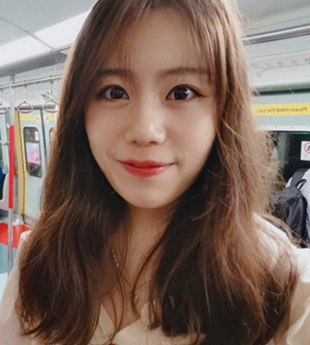 When I had my first internship in Hong Kong in 2017, I fell in love with this place. Time flew by in my postgraduate studies in 2018-2019, and I loved the city even more. Here is a place with talents from all over the world. Everyone here has something to learn from. Life pace is fast, but with greater pressure, the faster you grow. I believe in "back to basics" – doing simple things wholeheartedly and repeatedly, and excelling in them. Real masters usually work very hard at their expertise. You will never know how much others have paid to achieve today's achievements. So, keep it up! I hope I can find a sky of my own in Hong Kong. I also hope that CityU and every student here, as well as Hong Kong, will get better and better!
Candy Lee
MSc Operations & Supply Chain Management'19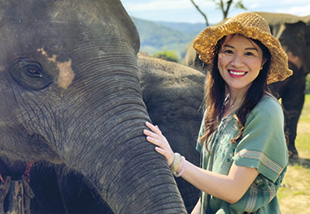 I have just stepped out of my comfort zone and moved to another company. It was a tough decision to make as that was my first full-time job, and I spent seven years there to develop my career. My former supervisor is my role model; he is a good leader who has offered me opportunities and time to acquire new knowledge and skills. He has made me become a better me! At last, he has also taught me: Never stop, keep taking new challenges!
Tan Yen Sing
BBA Accountancy'19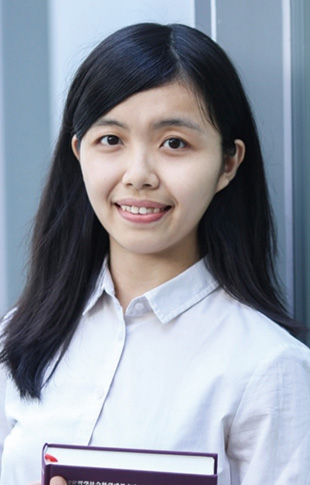 Arriving in Hong Kong without knowing what I would go through in the next four years, CityU provided me with various "Go Global" opportunities. I am grateful to have the chance to participate in study tours, exchange programmes, international case competitions and conferences across top universities in mainland China, South Korea, Australia and the US. Furthermore, CityU also focuses on students' employability, and I completed three internships for different positions including banking, finance and accounting, and have worked in Malaysia, Hong Kong and Australia. Thank you CityU for the memorable four years and all the very best to CityU in the future!