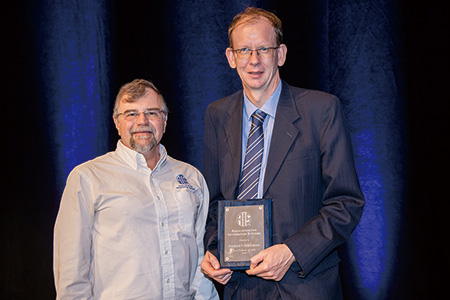 Professor Robert Davison of the Department of Information Systems, was recognised as a Fellow of the Association for Information Systems (AIS) at the 2019 International Conference of Information Systems (ICIS) held in Munich last December.
Professor Davison's research focuses on the use and misuse of information systems, especially with respect to problem solving, guanxi formation and knowledge management in Chinese organisations. He has published over 200 articles in a wide variety of premier journals and conferences. He is particularly known for his scholarship in the domain of action research. Within the AIS, Professor Davison currently chairs the IFIP's WG 9.4 (Social Implications of Computing in Developing Countries) and is the Editor-in-Chief of both the Information Systems Journal and the Electronic Journal of Information Systems in Developing Countries.
The College of Business offers its hearty congratulations to Professor Davison for his exceptional achievements.