Peter Koo is the APAC Leader of IT & Specialized Assurance of Deloitte. He leads and manages different risk management consulting services in fintech, privacy, cyber, cloud and information security services, system processing consulting and re-engineering, Sarbanes Oxley attestation/readiness, internal audit and corporate governance.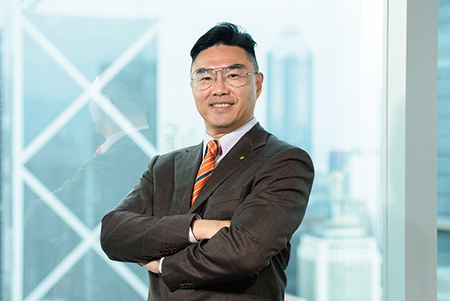 You have been a partner at Deloitte for 20 years. What is the secret of your longevity?
I believe in work hard, study hard, and play hard. Part of working hard is keeping up-to-date and studying for professional qualifications, and right now I am studying for an MSc in Professional Accountancy. As far as fitness is concerned, I run from time to time to tune my body and cardiovascular health.
What transformations have you seen in your professional lifetime?
When I first started studying for my accounting examinations in Canada, there were fewer than a hundred major rules issued by the Financial Accounting Standards Board (FASB), and now there are 168 statements of financial accounting standards. Things have also changed massively in technology. We can foresee a quantum leap in the accounting profession in the next five to ten years. As one of the Big Four accounting firms, we take a lead in updating ourselves in professional knowledge and various industry specialisations.
Is AI advancing rapidly in the accountancy field?
Yes, to give you an overview, we at Deloitte talk in terms of "The R ABCD." R is for robotic process automation (RPA), A is for AI, B is blockchain, C is cloud and D represents big data. All these technological domains are helping us, but they are not just to do with the accountancy profession. The other day I was talking to a neurologist and he said that whereas most accounting professionals are competent at doing calculations and completing the execution part of their work, most of the functions of the left brain will be replaced by AI and RPA. Professionals such as accountants, lawyers and even doctors will look very different in the near future. The world will see more demand for right brained people. We are talking about innovation, imagination, and creativity. A lot of what we currently do as accountants will unfortunately be eliminated. We will move from being accountants to being advisors; from left brained to right brained people.
Does this mean that accountants will need an entirely new skill set?
The answer is yes. First of all, in terms of qualifications, a lot of present-day accountants have an accountancy major, and then focus more on mathematics, and then some accounting rules, tax and business law, and that's it. But in the future, we will need a combination of financial and technological knowledge.
Then there's the business domain. Fresh accountancy graduates will need to get more training in financial and technological areas. They will then become specialised in a particular business area. That's where the Big Four can offer training in a specialised business-industry domain. It is also necessary to understand the business life cycle, and how to transform from the status quo into a more digital, automated future.
"We will move from being accountants to being advisors"
In Australia, more than 80% of financial data is in digital form, so accountants there will face the challenge a little bit earlier than us. In Hong Kong we still see a lot of paper flow and are at 40%-50% digital. Some industries such as mining are traditionally very paper-based. But with the China boom, we can see lots of these companies will get eliminated fast, because China has adopted financial technology (fintech) faster than other parts of the world. The process has already started. If we as accountants cannot cope, we will be the ones lagging behind.
If you are a junior accountant or auditor, my advice is to catch up with this knowledge now. In the near future, audits will all be handled by blockchain, and payments will be digital. There will be no need to reconcile most source data. All these things will be done automatically. So, what will people do? Even if we look more on the creative side, say financial rules and regulations, there are already apps to identify what is revenue and what is capital. These decisions affect many things, including year-end bonuses. But we will need more right brained auditors to check on this kind of creativity. The whole profession will have to catch up with new technological platforms.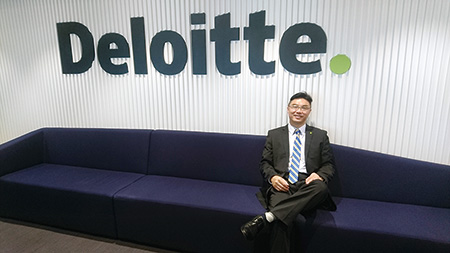 How do you see people already in employment catching up? In-house training or back to university?
Allow me again to be a little bit bold in answering this. Lots of people currently in employment have a tendency towards inertia. They are very busy, without much free time to retrain until they get axed and have to face reality. In Hong Kong, the tertiary curricula may not be able to deliver what future roles require. Anecdotally, from a conversation with a leading academic, I have heard that "Yes, we can change the curriculum, but first we will have to retrain the professors!" Perhaps we have to work with professional bodies such as the HKICPA and other accounting-focused bodies. I believe that in Hong Kong we have high-calibre accountants, equipped with 'fin' and tech expertise, who may be able to cooperate in designing new curricula.
In future, can accountancy departments at business schools work more closely with computing and engineering departments and cover the hardcore parts of fintech? And then can finance departments equip students with the 'fin' element? I hope Hong Kong tertiary education can come up with a more aligned effort to give students better exposure and a better future. In this brave new world, everything is disrupted. Maybe in turn colleges and universities need to disruptively create the solutions.
"Profit for shareholders is the traditional bottom line, but if this jeopardises the environment, that puts us all in a dilemma"
How important is in-house training at Deloitte?
We do have accountants retraining for roles that are, for example, half accounting and half IT. Then they may acquire a further knowledge with an industry focus or business cycle specialisation. With this they will become finance, accounting and IT literate. They may not be tech gurus, but at least they won't have tech phobia. It is common to have two specialisations in our industry, for example, financial services plus technology, media and telecoms, through which we can have a perfect match of industry focus plus "fin" and tech knowledge.
How state-of-the-art is Hong Kong fintech?
Back in 2007, Octopus was one of the best payment media in the world, but what was once leading edge is now not so competitive. However, there are some solutions in Hong Kong using blockchain. eTradeConnect, the trade finance hub set up by the Hong Kong Monetary Authority and major banks, is leading edge but does not have too many users at the moment. Then there is a mortgage application by one of the major Hong Kong banks using blockchain. Finally, one of the largest life insurance companies directly links policies, premium payments and co-insurers both internally and externally. At Cyberport, there is another pioneering digital insurer and a well-known logistics unicorn.
"In this brave new world, everything is disrupted. Maybe in turn colleges and universities need to disruptively create the solutions"
Will blockchain operate without input from humans?
There will still be a role for digital auditors who have the capability to look into the source data and validate it before it is entered into the blockchain and gets logged. They will be our future "RoboCops" in accounting and auditing.
How significant is corporate social responsibility in financial reporting?
CSR has been around for perhaps half a century or more, and is more important than ever. Profit and even capital maximisation for shareholders is the traditional bottom line, but if this jeopardises the environment, that puts us all in a dilemma. A lot of the regulations in the CSR area, such as ISO 26000, are voluntary soft law rather than mandatory hard law. The effectiveness of CSR depends on the jurisdiction. CSR regimes in the US and Australia are loose, and lacking in stringent regulations. Hong Kong has its own CSR regulations, but these take more of a "comply or explain" approach, and again are not particularly stringent. We need regulators to take the lead so we create long-term gains for the whole world, not just short-term gains for shareholders.
How do you anticipate employment opportunities for graduates changing?
If you look at our requirements for accountants or auditors, Deloitte doesn't restrict recruitment simply to accounting majors. If graduates have good presentation and soft skills, we may take them. A financial and tech background is of course an advantage. Pure accounting or finance is not so competitive. If arts students are open to studying tech, then they will also be employable. Our tertiary institutions may not currently be able to offer us suitable graduates equipped with "R ABCD," so the next question is "Are you willing to learn?