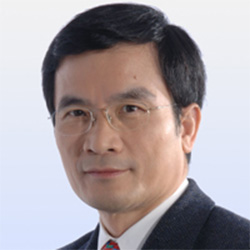 Date

9 January 2015 (Friday)

Time

6:30 - 8:30pm

Venue

Eminence Galaxy –
Alumni Function Room, 11/F, Academic 3, CityU


Language

English
Global Warming: Natural or Human-Induced?
全球暖化:天然或人為?
Prof. CHAN, Johnny C. L. 陳仲良教授
Dean of School of Energy and Environment
Chair Professor of Atmospheric Science
City University of Hong Kong
[
Biography
]
Is the recent spate of unusual weather attributable to the consequences of the observed increase in global temperature? Is such an increase due to human activities? Or are these simply part of the natural variability of the earth system? These are questions we will address in this lecture.