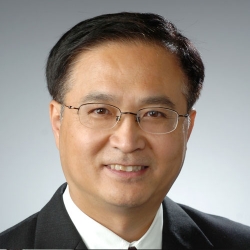 | | |
| --- | --- |
| Date | 16 December 2017 (Saturday) |
| Time | 6:30 - 8:30pm |
| Venue | Eminence Galaxy – Alumni Function Room, 11/F, Lau Ming Wai Academic Building, CityU |
| Language | Putonghua |
Local Property Tax for China: Scheme Design, Implementation Strategies, and Potential Impacts
中國房地產稅設計:開徵緣由、稅制要素、實施策略及效應模擬
Prof. Yilin Hou 侯一麟教授
Professor of Department of Public Administration and International Affairs
Maxwell School's Tenth Decade Faculty Scholar
Syracuse University, USA
美國西拉丘斯(雪城)大學
公共行政及國際事務系教授、麥克斯維爾學院百年紀念學者
[
Biography
]
This seminar presents a scheme design of local property taxation. The design consists of two parts: a theoretical framework to tackle the general principles in designing the tax for a transitional economy and a set of strategies in implementing the designed tax, using Mainland China as the target country context.
The speaker will elaborate on several major issues. He will first answer the question of why the real property tax is crucially needed in current day China, starting with a fiscal system's approach to taxation and using this approach to explain why the property tax is an inherent part of any country's tax system. He will offer an empirical analysis of micro-level housing data from Beijing to reveal the inequity and inefficiency of the current scheme of education financing.
The speaker will examine the institutional obstacles, including the property right and use right to urban land. The speaker will discuss a set of six principles to consider when designing the tax and evaluating any design to see whether it fits the generic political-economic theory as well as practicality of public finance, especially at the local level. Finally, the speaker presents several strategies that are practical in China's context for adopting the property tax, given the conundrums the government has been struggling with. As an undertone, the seminar depicts the adoption of the real property tax as a reshuffling of China's intergovernmental relations and local governance, not merely a new tax.
The speaker then will present another empirical study using countrywide household survey data to show that under the proposed tax scheme, the broad-base, low-rate local property tax is affordable to the great majority of homeowners and that low-income families will get net benefit from the tax, more so than the middle class, vis-à-vis high-income families.
The speaker uses the "window paper effect" as an analogy to depict the status quo of the challenges China faces in adopting the property tax. Despite the seemingly unsurmountable obstacles inherent in China's adoption of a local property tax, this seminar ends on an optimistic tone regarding the property tax's potential to help China achieve balanced and harmonious development and improve local governance and fiscal stability in the country.
財政稅收制度要與社會經濟發展相匹配。當一個國家的總體發展、尤其是經濟發展快速推進時,財政稅收制度往往適當超前,為社會發展奠基鋪路。中國的改革進程證明了這一點。中國如今又到了這樣的節點,需要財政稅收制度再跨出實質性的一步。
當下的中國為什麼應當開徵房地產稅?對這個問題,目前國內文獻觸及不多、言之不深,缺失理論指導,更乏實證分析。我們用稅收體系做理論基礎,從捕獲公共服務價值的角度,利用基礎教育在房產市場上資本化的微觀資料,說明開徵房地產稅可以捕獲公共服務價值,糾正並且避免普遍的行為扭曲和大面積的不公平。
我們構建一個理論框架,分析中國房地產稅的設計原理和實施策略。稅制設計應遵循的原則有:稅負公平、注重效率、稅入充足、稅政得當和透明運行。實施策略包括:國家將其法定為地方稅,地方法規制定實施細則,基層政府自行徵收、用於當地基本公共服務等。實施中考慮土地使用權年限及收費、開徵視窗和地方基本建設資金來源事項。
開徵房地產稅的直接目的,是賦予基層政府穩定的自有財源,使之能夠較好地提供基本公共服務;間接和最終目的是從多個維度促進和改善地方治理。針對國內流行的幾個免徵提法,我們提出自己的方案,並使用公開的微觀資料,做出詳實的實證分析,推出綜合指標最強的提案。
房地產稅牽涉千家萬戶,直接面對廣泛的納稅人,每個政策細節都必須深思熟慮,每一小步推進都務必慎之又慎。我們使用不同收入和房產檔次家庭的微觀資料,類比房地產稅負分佈和收入用於地方基本公共服務的受益分佈。結果表明:房地產稅具有較強的再分配效應,此效應在少量的人均市值減免下最強。
我們認為:開徵新稅沒有完美時機;中國開徵房地產稅宜早不宜遲。