ISMART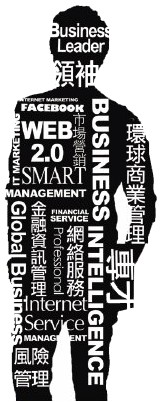 About ISMART
ISmart is the departmental student association responsible for organizing activities to benefit students in IS department. There are 3 main goals of ISmart:
Networking - Provides chance to gain access to professionals, outstanding alumni
Training - Develop soft skills, e.g. public speaking, event organization
Communicating - Build up synergy and harmony in IS department
There are 6 different teams under ISmart, they are:
Admission - organize admission related activities, e.g. information day, interview, school visits
Student Advisor - guide CB year 1 students in adapting university life, e.g. welcome party, study workshop
Gathering - organize social gathering activities, e.g. BBQ, war game
Seminar - organize seminars and company visits, e.g. career talk, interview skills seminar, company talk
Workshop - organize workshops, e.g. wine tasting, table manner, career planning, resume preparation, business attire advising, professional mentoring
Promotion - design promotional materials and conduct online marketing, e.g. design booklet, posters, Facebook marketing, email marketing
 
Our motto: Study Smart! Play Smart! Work Smart!
Student Mentoring Scheme
With the Student Mentoring Scheme, the current senior students can help year 1 students through the transition from secondary to university education more smoothly and achieve their academic goals.
Current Activities:
1st Mentor-Mentee Gathering (August)
IS Departmental Mentorship Gathering (Semester A)
Christmas Party (Semester A)
Mentorship Outing (Semester B)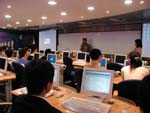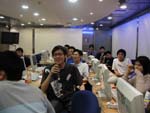 keywords: BBA IS, BBA Information Systems, CityU IS, CityU Information Systems, BBA Global Business Systems Management, BBA Business Intelligence, BBA IS Auditing, BBA Internet Services Social Networks, financial services, O2O services, digital marketing, big data analytics, Internet+ Business Innovation, Careers of the future 香港城市大學, 資訊系統, 工商管理學士(資訊系統), 環球商業系統管理, 資訊管理, 商務智能, 資訊系統審計, 互聯網服務及社交網路, 信息系統, 大數據分析, 數碼營銷, 線上線下服務 , 互聯網+ 商業創新