HK University Student Innovation and Entrepreneurship Competition
1 July 2018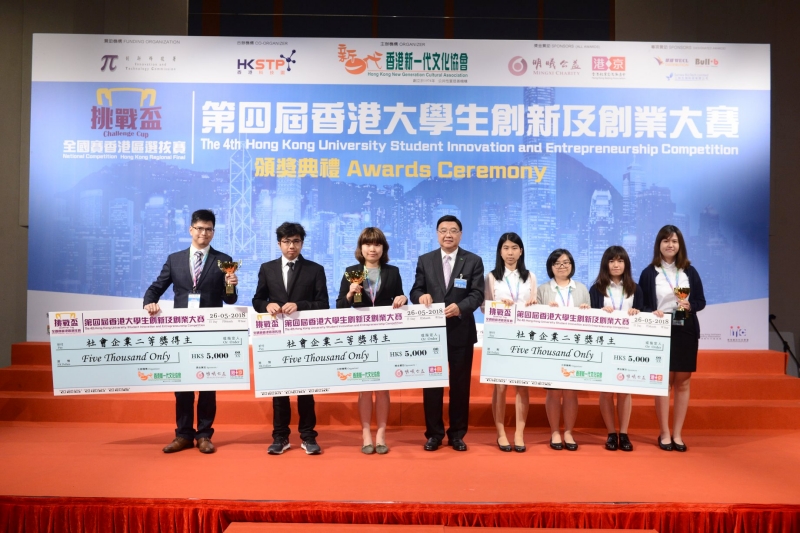 It is our pleasure to share a good news of our team to you. Our team, Grab It cheap, which is a representative of City University of Hong Kong in the 'Challenge Cup' National Competition Hong Kong Regional Final, had won the second class award in the social enterprise aspect.
To begin with, we would like to give thanks to the Information Systems department and the Management department as these two departments provide great support to our team once we participate in this competition. The information system department has modified our prototype to be more user-friendly and attractive, on the other hand, the management department provides advice on the proposal writing.
Our team would also like to share personal experience during this competition. Since the purpose of our app is to benefit the society, our group are formed from different departments, such as Information system, Management and computation science. As we hold different values and views, the major challenge is the conflict among different members since we have different focus spot. During the developing process, we struggled our ways to find the balance in between. Meanwhile, we have learnt that conflicts are unavoidable and the importance is how we can fix all that. Even if our team share opposite side of objectives, we have to know everyone has their own concerns and how to be respectful is a key feature leading to success.
On top of that, we have also learnt app development and presenting skills. Under guidance from Mr. Albert Cheung and Dr. Li Xin, from the information system department, our team has learnt different new ways to develop an app . On the other hand, the question answering skill has also been improved. During the presentation, some of the judges raised different concerns and meaningful questions which bring us more perspectives and make us closer to the reality. They have opened up our mind to think deeper and clearer.
Lastly, our team believes that this competition offers valuable experience and totally worth to run nights and days to make it close to perfect. Our team learnt a lot no matter knowledge, problem-solving and communication skills. We all highly recommend fellow students from all departments can form groups to join such kind of competitions. We all hope that we can meet in the "battlefields" and work better, smarter and longer. Lastly, our team would like to wish you all have a good future.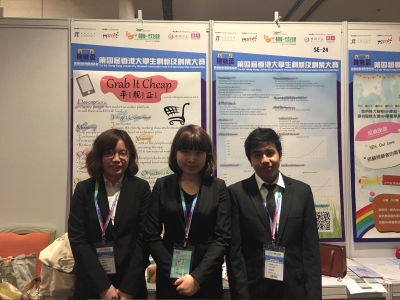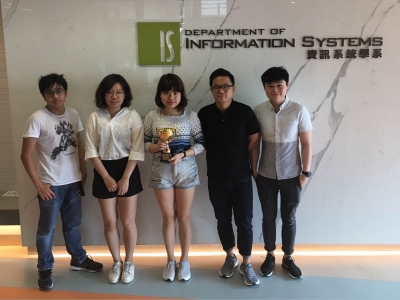 Team Members
Chan Shun Ming, Mike, City University of Hong Kong, BBA Management/ Information management
Wan Tsz Hin, Mike, City University of Hong Kong, BBA Information management
Li Pui Wu, Irene, City University of Hong Kong, BBA Management
Cheung Chui Ting, Tracy. City University of Hong Kong, BBA Management
Hong Yuk Yu, London, City University of Hong Kong, Computer science.
Wong Wai Kwan, Kenneth, The Open University of Hong Kong, computer engineering