Alibaba Entrepreneurs Fund – INTEPAY, Top 4 of 2019 JUMPSTARTER IdeaPOP
18 February 2019
INTEPAY, a local fintech start-up founded by two of our undergraduate students, He Jia Jun(Rainix) and Wong Chi Wai(Raymond), BBA Information Management (ISSN stream), won the top 4 places in the JUMPSTARTER IdeaPOP 2019!.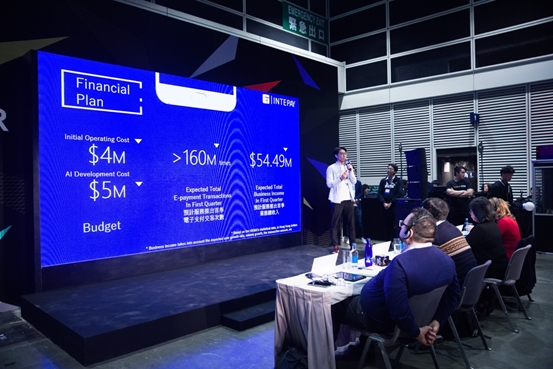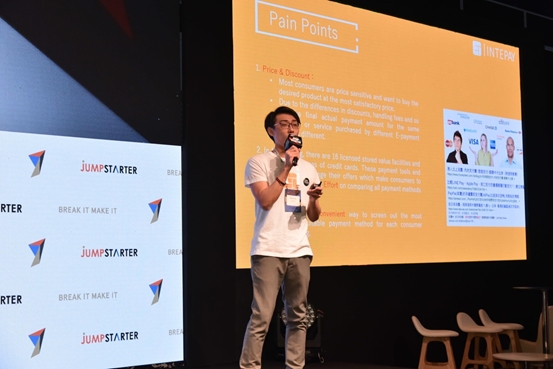 JUMPSTARTER IdeaPOP! is a pitching competition for all university students in Hong Kong. It aims to nurture a pool of business elites with an entrepreneurial mindset. Participants will undergo pitch training to learn the best practices for jump-starting a business plan, network with industry leaders, and interact with other young entrepreneurs. It is a one-month programme organized by Alibaba Entrepreneurs Fund, together with Citigroup, Hong Kong Federation of Business Students (HKFBS) and Mettā. (Website:https://www.jumpstarter.hk/en/student )
INTEPAY is the world's first instant screening engine for E-payments. INTEPAY can help consumers to screen out the best personalize E-payment method with the lowest price and most rewards in each consumption.
(Know more about INTEPAY: https://intepayhk.wixsite.com/intepay )
More than 1 hundred student teams from different local universities competed for Best Startup across four categories - mart city, retail, advanced technology, and financial services. Top 40 were selected to the pitch coaching session for 4-minute pitching. Then, top 20 teams were entitled to join a two-week startup bootcamp and final pitch (round 1) in Jumpstarter event on 23-01-2019. Only 4 teams were selected to the final round(round 2) in which they were required to have a 4-minute pitch on the main stage and a 5-minute question-and-answer session from the judges on day 2. Finally, INTEPAY has won the first place of the financial services category.