The Gold and the Best Prototype awards went to team members of Infi.io, Adam Tung and Joey Wong, both of them are studying BBA Global Business System Management at CityU.
27 July 2021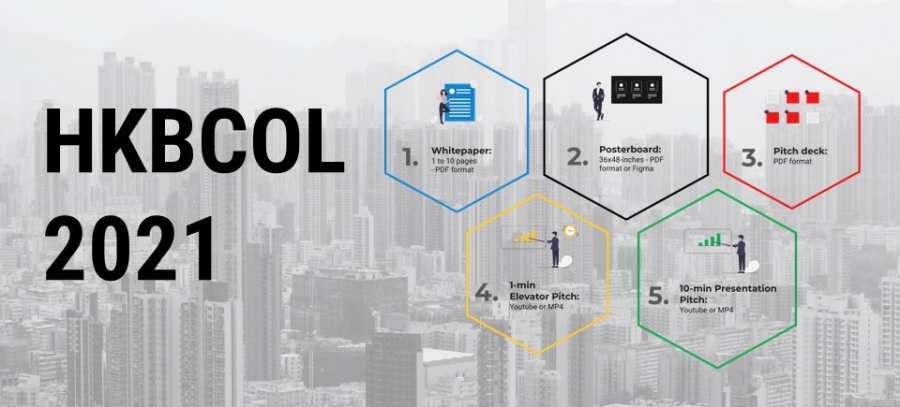 CB hosts Hong Kong Blockchain Olympiad Competition 2021
Aiming at arousing interests in blockchain development and nurturing local young talents for the FinTech employment market, supported by HSBC, City University of Hong Kong and its strategic partner Hong Kong Blockchain Society organised the Hong Kong Blockchain Olympiad (HKBCOL) 2021.
Before the competition, trainings were given to 4,571 post-secondary students from colleges and universities across Hong Kong, to learn about blockchain from technological and cryptographic fundamentals to architecture and solution design.
Over 100 of participants from various tertiary institutions formed 39 teams and submitted project proposals, 13 teams were selected for a grand final on 19 June 2021.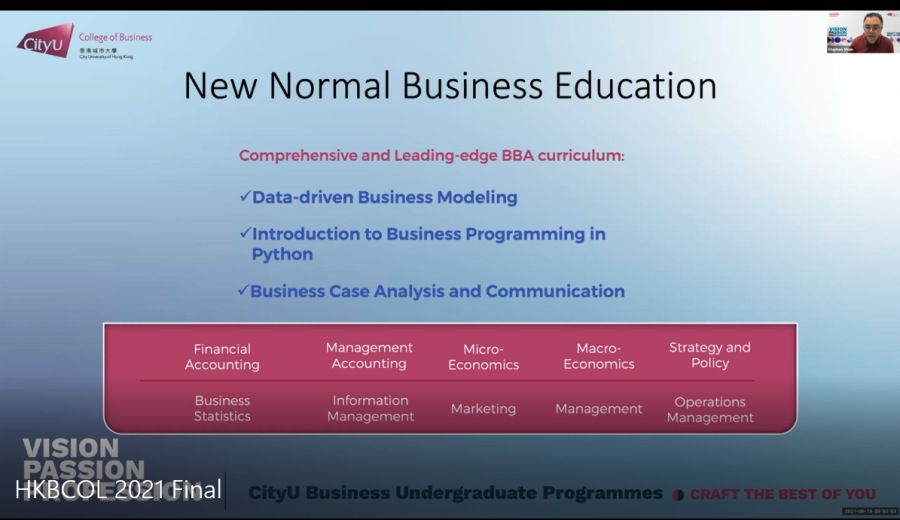 Speaking at the final competition, Professor Stephen Shum, Associate Dean (Undergraduate Programmes) of College of Business said, "Blockchain is an important factor in driving business processes. For the new normal of business education, CityU has incorporated data-driven business modeling, business programming, case analysis and business management into our leading-edge BBA curriculum to fit the business needs. As a goal of CityU and this competition, we wish to build students' passion in business and technology."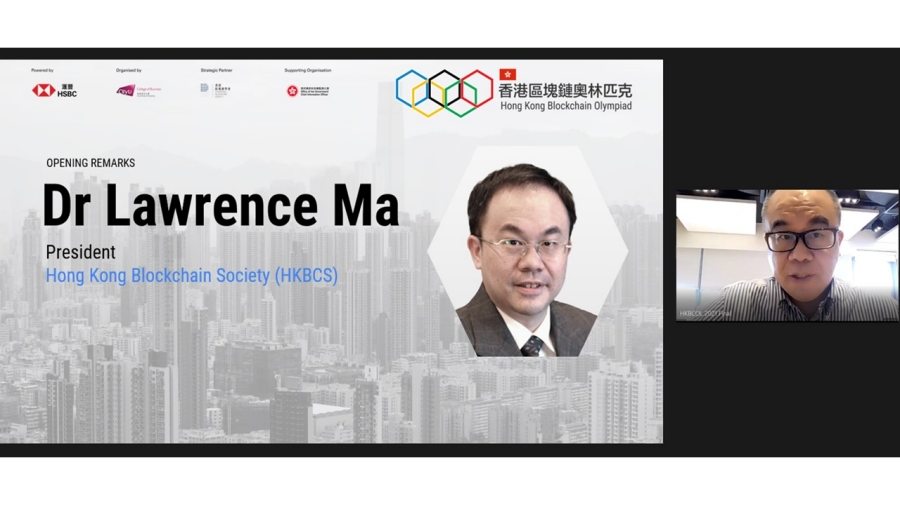 In his remarks, Dr Lawrence Ma, President of Hong Kong Blockchain Society, said the biggest challenge in blockchain development is lack of good talents in the field, not only talents from technology, but also from business and legal. "Technology is probably half of the blockchain infrastructure, the other half would need to build the governance and business use case which requires talents who know technology, compliance and business. I am really glad to see that some of the student project ideas have actually included all three of these core components," he added.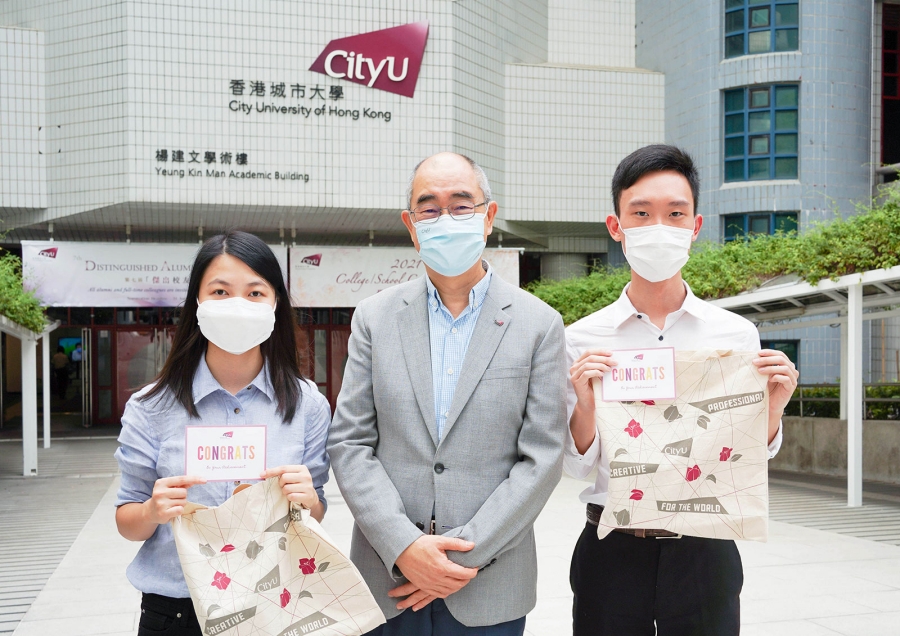 The Gold and the Best Prototype awards went to team members of Infi.io, Adam Tung and Joey Wong, both of them are studying BBA Global Business System Management at CityU. The team proposed a blockchain-based, end-to-end issuance and trading platform for mini project bonds from developing countries. By making project bonds more accessible, the platform would help infrastructure developers to receive more liquidity in project finance, narrowing the wide infrastructure gap in major emerging economies. 
"While we are delighted with our achievement in this great competition, what made us felt thrilled was the learning opportunity itself — which allowed us to gain a deeper understanding on blockchain, to present our solution to a group of knowledgeable judges, and to learn some exciting ideas from other teams," said Adam from the winning team.

HKBCOL was supported by HSBC and the Office of the Government Chief Information Officer.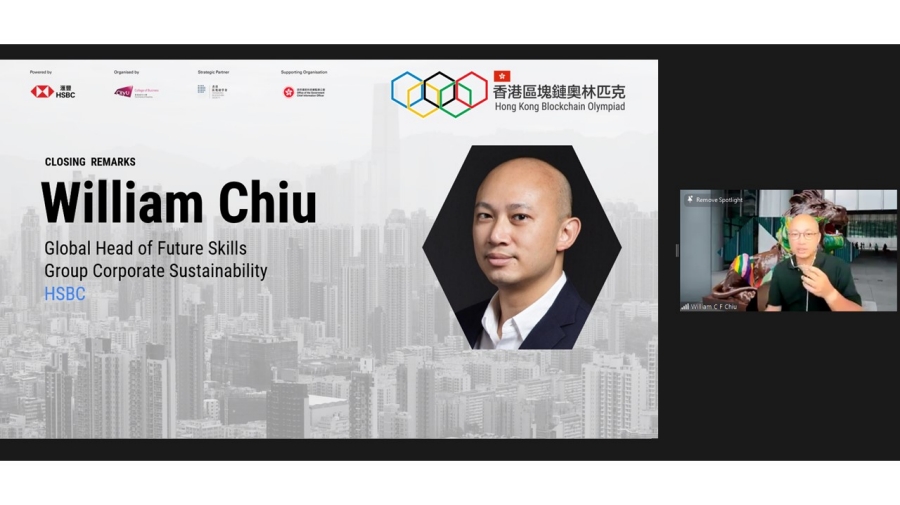 William Chiu, Global Head of Future Skills, Group Corporate Sustainability of HSBC, remarked in his speech, "This is the second year for HSBC supporting the HKBCOL. By this, HSBC wants to promote the innovative application of future skills into problem solving, in solving real life problems, and in bringing positive impacts to the economy and society." He also encouraged participating students to realise their ambition, "Keep improving your idea, talk to others, to find more support and guidance, perhaps these ideas may become reality in the near future. By supporting this competition, HSBC is committed to providing a platform where you can shine and to connect with peers and professionals who can help you move your project forward."

To learn more about HKBCOL, please visit website.
Winning teams of HKBCOL 2021
Award
Team Name
Representing Institution
Gold/Best Prototype
Infi.io
City University of Hong Kong
Sliver
Fidello
Lingnan University
Bronze
Credify
Hong Kong Baptist University
 
Underestimated Otakus
The Chinese University of Hong Kong
Hong Kong Baptist University
Hong Kong Institute of Vocational Education