Students' Success Stories
Austin Lo Wing Hei
The Story of Austin Lo – A GBSM Graduate
Back when I was Still a Freshman
Recall the first orientation day where all members of GBSM gathered, hearing alumni sharing their success stories in how they landed jobs in top banks, consultancies, tech giants, and huge corporates. Never had I ever imagined I would have the chance to be one of them sharing my own stories. My wish back then was just to graduate with perhaps a first-class honor, thinking that would be good enough for me.
Among many other freshmen, I didn't even know anything about the AIMS, Canvas nor CAP email delivered every day. I thought my semester life would just be around the 6 courses I took, perusing good grades, and graduating one day. The 2 exchange opportunities ahead sound a bit ambiguous, thinking things would go
ahead as they come.
It was until a friend of mine I met in one class, asked me whether I'm joining a welcoming activity held by CB. I wondered where she learned about all those exciting activities, and that was the first time I learned about CAP email, freshly delivered every day. It may sound naive, but that was when I started to learn what was happening around my department, my college, and my university. She made me apply to every exciting webinar, workshop, internship, and fundings that CityU provides. Today, I still share my gratitude and appreciation to her for how she motivated and made me who I am today. Glad that we succeed in landing an offer at the same company that we aimed and worked hard for, and huge congrats on your
return offer!
Internships and Experience
I still believe that university life is the perfect (and perhaps the only) chance for students to explore, before committing themselves to society. In my junior years, I never had a clear goal in the industry, field, or profession to go for. Nevertheless, I kept the bar high in whatever I pursued. Performing my best on every occasion, and in every role is the rule I set for myself.
Within my year of studies, I have pursued internships across industries from IT, consultancy, conglomerate, and investment banking. I truly believe that actual working with firms prior to graduating from university would give the best experience in terms of whether one like the firm or the field.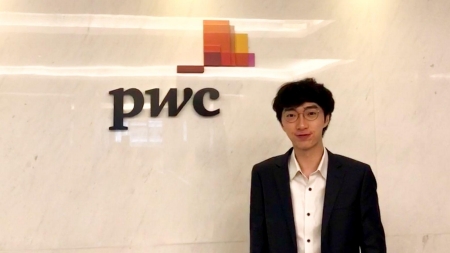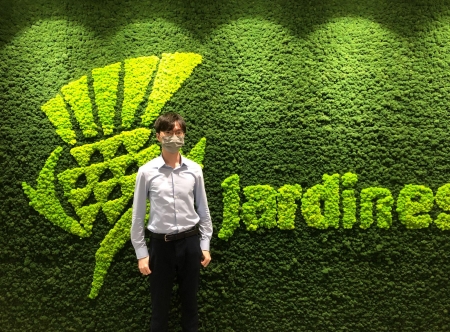 That's why I treasure every opportunity to work with the firms I served, that's when I got to experience the corporate culture, expand my network, and develop my technical know-how. My MBTI is INTJ, and as a person who is rather more introverted, I recall my nerves prior to joining J.P. Morgan. As one of the world's most reputational banks, I worried that I wouldn't be able to perform perfectly with the smartest brains, not knowing the math in finance modeling, nor the way to have a casual coffee chat with managers. The 9 weeks I had with the firm have truly transformed me into the person I wished and envisioned to be, and it is when day-to-day I got inspired by the team and the firm. While I aimed to surpass expectations in every piece of work I'm responsible for, I realized delivering value that truly assists the team is when the steep learning curve is exploited. Regardless of an internship, or during university time, opportunities are always out there, it's up to us to catch them or not. Heartfelt thank you to my manager Hansen for the trust and nurturing, and the exposure that the team provided.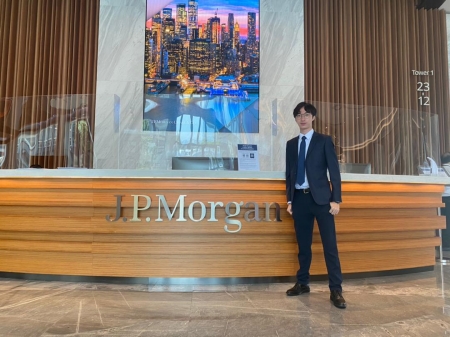 Exposure through Exchange
Very grateful for the exchange opportunities at Tsinghua University PRC and Aalto University. Never thought I would be achieving some of the items on my bucket list during my exchanges, including paragliding and climbing the top of the Europe iceberg. Apart from the fun part, meeting like-minded friends across the globe had been the most rewarding part. Some of them are artists, startup owners, and even C-suites of huge corporations. It's never only a chance to travel, but a life-changing experience, where the takeaway for everyone is unique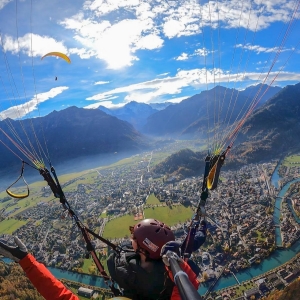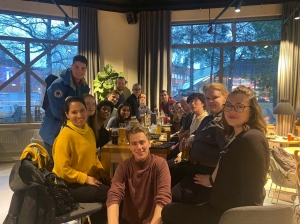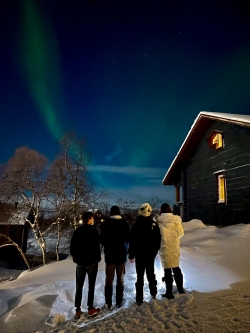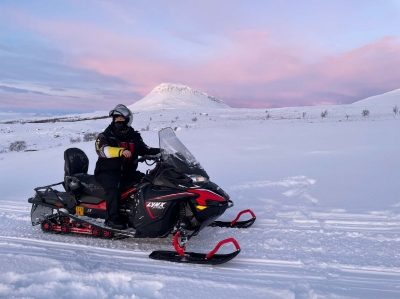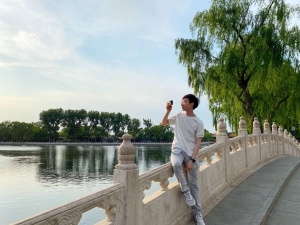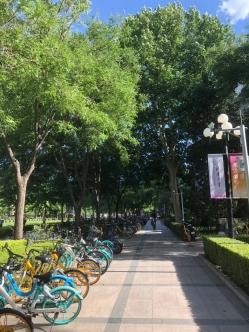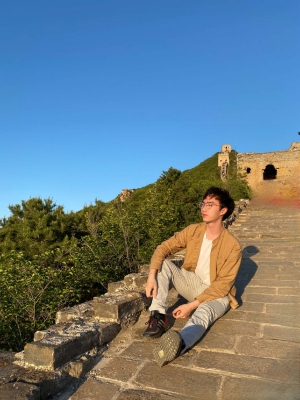 Entrepreneurship empowered with CityU
Apart from the financial support and scholarship GBSM and CityU provides to outbound exchange studies, CityU is generous in supporting students with entrepreneurial dream. If one has the vision, passion, and team to bring forward their own startup, CityU serves as one of the best incubators in providing comprehensive support through training, seed funding, facilities and connections for teams to head
start their startup.
Thank you HKTech300 and HKSTP, for granting the Seed Fund and Ideation Fund of HKD100K each to our team Resonance! Resonance is an in-app advertising platform visioned to maximize user interactivity and app developers' monetization with in-app ads. Through enhancing user experience and seamless integration with audio ads, non-intrusive audio ads that highlight user experience are proven to have higher conversion and impression rates.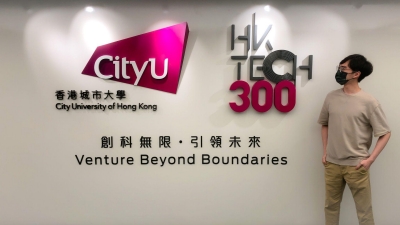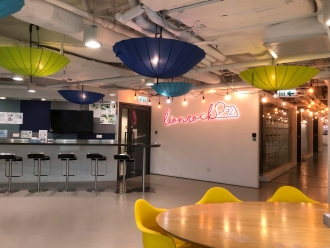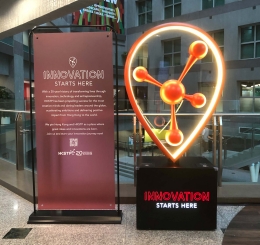 Scholarships and Awards
Another most memorable milestone in my university life has been the privilege to be granted the HSBC Greater Bay Area (Hong Kong) Scholarship. Apart from the funding, truly treasure the mentorship opportunities with HSBC executives, gaining invaluable career and business advice from the financial leaders who have professional experience in the GBA.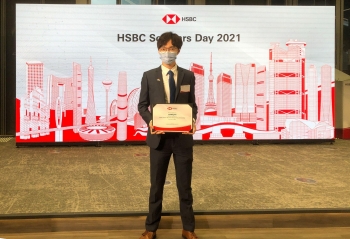 The opportunity to expand my social and professional network. The most rewarding part is the chance to be inspired and be the source of others' inspiration.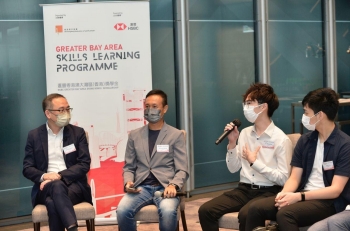 Glad to have Vina Cheung, Global Head of RMB Internationalization at HSBC as my mentor. Unlike many other mentorships I have had, Vina is always willing to share her insights on the corporate landscape to personal stories that encouraged me to explore opportunities in the GBA. Appreciate her dedication and how she values ideas from junior HSBC Scholars, guiding us through all times. Her generosity in sharing heartfelt advice from her experience in the banking field, how the dynamic and everchanging markets had innovated the team in keeping agility, had been a great motivation of mine.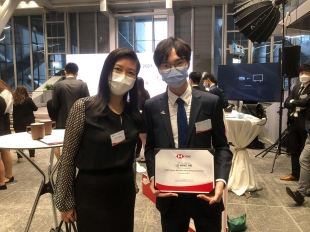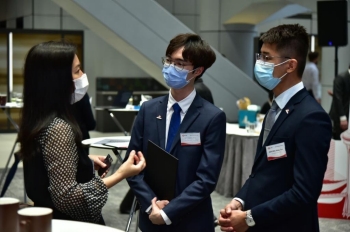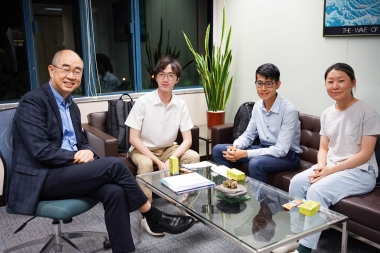 One More Thing…
Within my 4 years of university life, I always ask myself can I take a step further for the community? Is it possible to incorporate my knowledge from my degree GBSM, and innovate for the well-being of the community?
The mission behind Resonance is the belief that in-app voice-over assistance could reach out to patients with early signs of mental suffering who isolated themselves from the assistance and help available out there. With in-app voice narratives, Resonance could serve as the first line of contact to encourage reaching out for help. With such values and the business model that sustains the project, we greatly appreciate the trust from our sponsors and supporters.
With the Hong Kong Federation of Youth Groups and Hub for the Future in Action, happy to have founded WeRice. WeRice is a non-profit initiative that connects restaurants and the community to provide prepared food surplus to the beneficiaries through an app. With flexibility in updating daily availability from restaurants, users can reserve and pick up meals directly from our partnering restaurants.
This is only possible with the support from our sponsors and supported, where the project is granted HK$100,000 Execution Fund.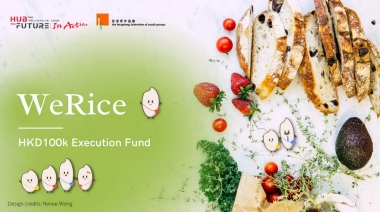 These projects may be small steps. They might be experimental and need to be validated, but they originated with learning instilled by my family: "It's not just about ourselves, it's about us". As a student, I truly wish that one day these projects would serve the mission, and bring an impact to the broader community.
Passing the Torch
Thank you to all the seniors and alumni that gave their hindsight and heartfelt advice along my journey. To me, it's about time in passing the torch.
Being student ambassadors representing J.P. Morgan, and leading the iOS Club allowed me to reach out to students who show passion for their dream careers and pursuit.
Replying to each of the connect invitations and sharing a bit of career advice with every message through LinkedIn, I never see myself as a coach or an advisor. I treat every interaction as an opportunity to learn, to learn about their profession, and one day their own success stories.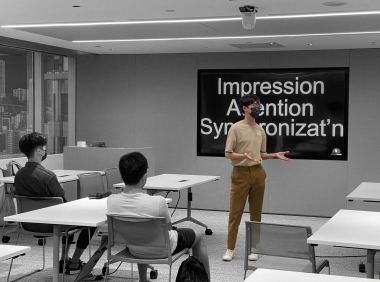 The greatest pleasure comes when they return to me and share how they were inspired or re-think their directions head to, and what they truly want to accomplish at the end of their 4 years. Connecting peers with the same drive, shared enthusiasm towards tech, and self-driven attitude that wishes to improve every day had given me countless learnings and precious inspirations as well.
Review, Reflect and Go Again
Looking back at the orientation day in my freshman year, everything still feels fresh, and I am still on my way to pursuing and discovering my own journey. Universities might be one of the milestones, but also the starting line of many of my journeys ahead.
Do you believe in achieving something beyond your boundaries, and exceeding your limits? It's in our hands to write our story for the 4 years, and I am sure yours would be a masterpiece.