Dr. XIN Xiangang
(辛顯剛博士)
PhD - Accounting
MA - Accounting

Associate Professor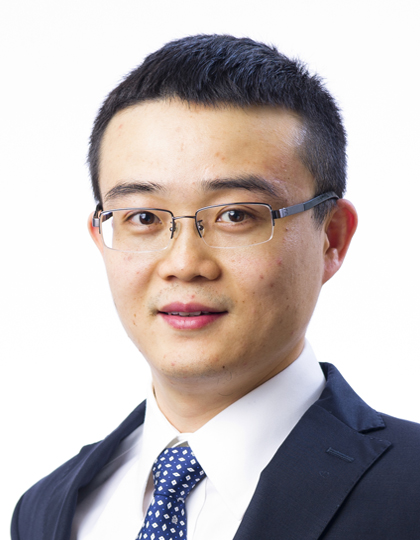 Research Areas
Corporate Governance
Agency Costs of Debt
International Accounting
Research Grant
co-PI: "Societal Trust and Management Forecasts: International Evidence", Strategic Research Grants (SRG) - City University of Hong Kong , Amount: HK$99,450 (2016-2017) , Dr Yuyan Guan and Dr Xiangang Xin
PI: "Foreign Institutional Investors and Auditor Choice: International Evidence.", Strategic Research Grants (SRG) - City University of Hong Kong , Amount: HK$100,000 (2015-2016) , Dr Xiangang Xin
PI: "Externality Effect of Cross-listings on Information Environment", Strategic Research Grant (SRG) - City University of Hong Kong , Amount: 100,000 (2014-2015) , Dr Xiangang Xin
PI: "The Role of Societal Trust in Stock Market Reactions to Corporate Earnings Announcements", Start-up Grant (No. 7200315) - City University of Hong Kong , Amount: $200,000 (2012-2014) , Dr Xiangang Xin
Publications
Journal Publications and Reviews
Conference Papers
Guan, Yuyan; WANG, Zheng; Wong, Franco; XIN, Xiangang / Language and Management Forecasts around the World. October 2020; Invited academic seminar, 30/10/2019 - , Shenzhen, China.
Tang, Yuyan; Kim, Jeong-Bon; Xin, Xiangang / Auditor Regulatory Oversight, Private Information Flow, and Return Predictability: Evidence from PCAOB International Inspection Program. June 2020; 2020 Canadian Academic Accounting Association Annual Conference (CAAA 2020), 03/06/2020 - 05/06/2020, Saskatoon, Canada.
Guan, Yuyan; Kim, Jeong-Bon; Xin, Xiangang; Liu, Boluo / Bond Market Transparency and Stock Price Crash Risk: Evidence from a Natural Experiment. May 2019; 42nd Annual Conference of the Canadian Academic Accounting Association (2019 CAAA Annual Conference), 30/05/2019 - 01/06/2019, Ottawa, Canada.