Dr. Elsa CHAN
(陳祉瑩博士)
PhD - Management and Entrepreneurship (University of Colorado, Boulder)

Assistant Professor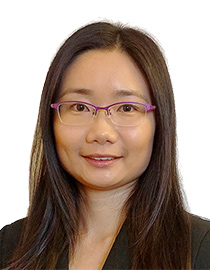 Research Areas
Leadership
Entrepreneurship
Dr. Elsa Chan is an Assistant Professor in the Department of Management at City University of Hong Kong. She earned her Ph.D. in Management and Entrepreneurship from the University of Colorado Boulder. Her research interests include leadership and entrepreneurship.
Awards
| Award Title | Institution |
| --- | --- |
| Best Paper Award Finalist | Academy of Management Careers Division |
| Arnon Reichers Best Student Paper Award Finalist | Academy of Management Careers Division |
External Academic Activities
| Period | Organizer | Country | Role |
| --- | --- | --- | --- |
| 2018 - Now | Entrepreneurship Theory and Practice | - | Editorial Review Board Member |
Publications
Journal Publications and Reviews
Johnson, Stefanie K.; Fitza, Markus A.; Lerner, Daniel A.; Calhoun, Dana M.; Beldon, Marissa A.; Chan, Elsa T.; Johnson, Pieter T. J. / Risky business: linking Toxoplasma gondii infection and entrepreneurship behaviours across individuals and countries. July 2018; In: Proceedings of the Royal Society B: Biological Sciences. Vol. 285, No. 1883
Foo, Maw-Der; Knockaert, Mirjam; Chan, Elsa T.; Erikson, Truls / The Individual Environment Nexus: Impact of Promotion Focus and the Environment on Academic Scientists' Entrepreneurial Intentions. May 2016; In: IEEE Transactions on Engineering Management. Vol. 63, No. 2, pp. 213-222
Johnson, Stefanie K.; Hekman, David R.; Chan, Elsa T. / If There's Only One Woman in Your Candidate Pool, There's Statistically No Chance She'll Be Hired. April 2016; In: Harvard Business Review.