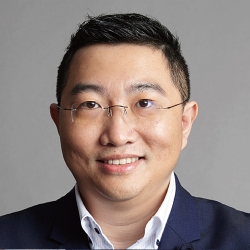 | | |
| --- | --- |
| Date | 14 September 2017 (Thursday) |
| Time | 6:30 - 8:30pm |
| Venue | Multi-function Room, 19/F, Lau Ming Wai Academic Building, City University of Hong Kong |
| Language | Putonghua |
Global economic observation and analysis - structural factors caused a continued global economic downturn
全球經濟形勢觀察與分析 - 結構性因素導致全球經濟持續低迷
Dr. ZHANG Yang 張洋博士
Vice President of Industry Development
NextEV Co., Ltd.
蔚來汽車產業發展副總裁
[
Biography
]
It has been 10 years since global financial crisis started in 2008. However, it is more obviously influencing the global economy than expected. One of the highlights is that global economy never goes out of low ebb and has been operating at a low level.
Compared to the situation 10 years ago, global economy is presenting seven highlights in terms of "lowness". Firstly, lower growth: global economy is still on the way of recovery and fails to reach the original level before 2008; Secondly, lower domestic investment: investment level of developed countries obviously decreases; Thirdly, lower international trade volume: global trading growth rate is lower than the growth rate of yearly GDP; Fourthly, lower foreign direct investment (FDI): FDI scale accounts for nearly half of global GDP share; Fifthly, lower oil prices: the price of crude oil and commodities continues to decline; Sixthly, lower inflation level: inflation rate of most of countries is less than 2%; Seventhly, lower interests: quantitative loose monetary policy causes global overall interests level continuously to fall down.
Behind "Seven Lowness", we could see some deep structural changes that are affecting the outlook of global economic growth. The changes of population structure and concentration of wealth are influencing global potential growth rate. During this speech, Dr. Zhang will illustrate these factors and its actions towards global economy, and tell the story of Nio's way in such economic circumstances.
2008年爆發的全球金融危機,距今已過去近10年,但它對全球經濟的影響不僅沒有消散,反倒更加明顯。其中最突出的一點,是全球經濟始終沒有走出低谷,一直在低水平下運行。
與10年前相比,世界經濟活動呈現7"低",一是低增長,全球經濟一直未能恢復到2008年危機爆發前的水平;二是低國內投資,發達國家的投資水平下降顯著;三是低貿易,全球貿易增速低於年度GDP增速;四是低對外直接投資,FDI規模佔全球GDP的比重減少近一半;五是低油價,原油等大宗商品價格持續走低;六是低通脹水平,大部分國家的通脹率不足2%;七是低利率,量化寬鬆貨幣政策使全球整體利率水平不斷下調。
在這"七低"背後,我們看到一些影響全球經濟發展前景的深層次結構性變化正在發生,人口結構變化,財富集中度變化等因素影響著全球經濟潛在增長水平。在本次演講中,張洋博士將為聽眾一一解析這些因素及其對全球經濟的作用原理,同時講述在這種經濟大環境之下蔚來汽車的生存之道。