Students who have some years of full-time working experience in the banking and finance industry enrich the programmes in two ways:
students themselves already form a valuable professional network; and

they can learn from one another by sharing their expert knowledge.
Thus, we take extra care to screen and select applicants to ensure that only capable and committed applicants will be admitted to the programmes. In the last few years, in spite of the significantly increasing number of applications, we strive to limit the number of student intakes each year to ensure the quality of the programmes.
Student Profile (recent entry)
Local/ Non-local Students

- Hong Kong

1

%

- Mainland China

99%

GPA score average at the first degree

3.55

GMAT score average

670

Students with the postgraduate degree(s)

8%

Students with at least one year of work experience

33%
Locations of students' first degree received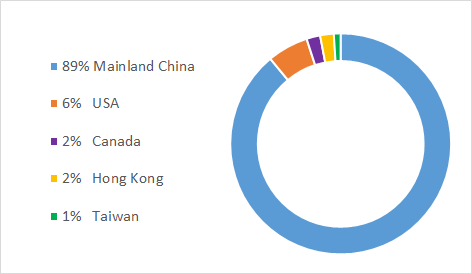 Education background of students