Message from Associate Dean (Undergraduate Programmes)
Career Services represents an important commitment to our business students and corporate partners.
We engage with leading corporate partners for extensive job opportunities and comprehensive career platforms. We offer our students a full range of career development services from skills advancement to networking potentials.
Your career is our business
Our Business Career Development Team is devoted to providing you with professional advice, solid training, and broadening opportunities to help you tap into your potential and craft a successful career. No matter whether you are a first-year student or a senior student, do feel free to contact us if you would like to explore career options, build competitiveness, or develop professional connections.
Giving our best for the best in you
Career development is more than simply deciding what you plan to do upon graduation. We offer you a process that helps you understand yourself - as well as the job market - in making a life-changing decision. With dedication, we will walk you through the six stages of career development from 'understanding self' to 'managing an offer'. We are devoted to supporting you in realizing the best in you along your career building.
Experience business in real life
A taste of the professional world is an important preparation for your career, so we arrange internship opportunities in various companies to fit your interests and disciplines. You can also start to build your professional network which is a life-long asset.
Business Career Platforms
Apart from our weekly e-Newsletter to keep you posted of tailor-made career-related information, every year, we organise a full day Business Career Fair to connect you with leading companies. The fair provides you with an excellent platform to interact with recruiters, understand their companies, or even get a chance to do on-site interviews with selected companies.
A dedicated team for you
Our dedicated in-house consulting/advising team is just ready for you. Besides, we are supported by our Business Career Development Advisory Committee, whose members are all experienced senior executives from leading corporations, devoted to making a contribution to education and nurturing young business professionals.
I strongly encourage you to start your career planning now, and look forward to seeing you at our events!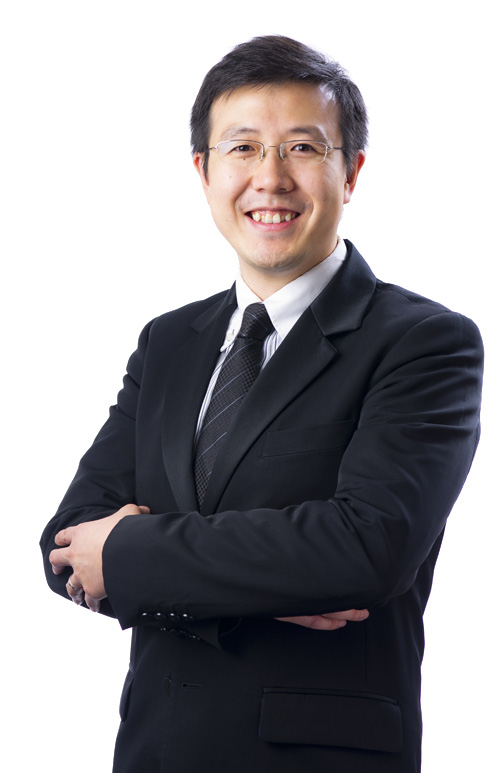 Associate Dean (Undergraduate Programmes), College of Business
Dr. Raymond Wong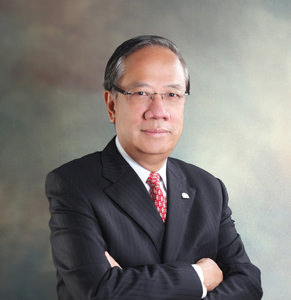 Member of the College International Advisory Board (CIAB), and Adjunct Professor College of Business, City University of Hong Kong
Prof Albert Yuk Keung Ip
Message from Business Career Advisory Committee Chairman
The Business Career Development Advisory Committee, established in July 2018, consists of accomplished and committed senior business executives from the hospitality, banking, human resources, telecommunication, global manufacturing and apparel, global port industries, real estate, retail and conglomerates.
The advisory committee recommends strategies for improving employment opportunities on career development for students and graduates, connecting effectively with the business community, promoting social responsibility, and suggesting strategies to improve job prospects.
It is my honour to be the Founding Chairman of the Business Career Development Advisory Committee. I strongly encourage you to start planning your career during your second year of studies, determine passion consistent with your career interest, and step out of your comfort zone to gain broader exposure in university life as well as overseas studies.
Business Career Development Advisory Committee
Convenor
Prof Kim Jeong Bon
Acting Dean of College of Business
Chairman
Prof Albert Ip
Former CEO, Langham Hospitality Investments 
Advisor, College International Advisory Board (CIAB) and
Adjunct Professor of College of Business
Ex-officio Member
Dr Raymond Wong
Associate Dean (Undergraduate Programmes)
Members
Ms Jenny Chiu
Executive Director & Senior Director – Human Resources,
New World Development Company Limited
 
Mr Benny Chung
Co-Chief Executive Officer, China Tonghai Capital Limited
 
Mr Edmund Ho
Managing Director, Regional Head, Commercial Real Estate,
​Greater China & North Asia, Standard Chartered Bank (HK) Limited
 
Ms Cerlin Ip
Managing Director and Head of Global Corporate Banking,
MUFG Bank, Ltd.
 
Mr Bruce Lam
Managing Director, Consumer Mobile, CSL Mobile Limited
 
Mr Timothy Lee
Managing Director, Head of Transaction Banking Greater China,
BNP Paribas
 
Mr Howard Lo
Executive Director and Senior Vice President (Sales and Operations),
Crystal International Group Limited
 
Mr Francis Tong
Former Group Human Resources Director, Hutchison Port Holdings
 
Ms Ada Wong
Executive Director, Chief Strategy Officer,
Chief Investment Officer, EC Healthcare
 
Prof Stephen Shum
Associate Dean (Research and Faculty)