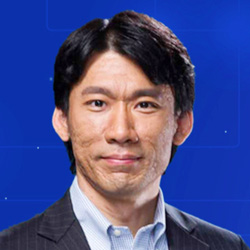 | | |
| --- | --- |
| Date | 21 June 2019 (Friday) |
| Time | 6:30 - 8:30pm |
| Venue | Eminence Galaxy – Alumni Function Room, 11/F, Lau Ming Wai Academic Building, CityU |
| Language | Putonghua |
A Prospect for Taiwan's Post-Referendum Energy Policy
公投後台灣能源政策之展望
Prof. Chi-Yuan Liang 梁啟源教授
Chair Professor, National Central University
Adjunct Research Fellow, Institute of Economics, Academia Sinica
Former Chairman, Chung-Hua Institution for Economic Research
Former Minister without Portfolio, Executive Yuan
國立中央大學管理講座教授
中央研究院經濟研究所兼任研究員
前中華經濟研究院董事長
前行政院政務委員
[
Biography
]
On 24 November, 2018, Taiwan held referendums on ten topics. All three referendums related to energy passed. These included Proposition 7 against air pollution, to reduce by 1 percent year-on-year the electricity production of thermal power plants; Proposition 8 against the Shen-ao Power Plant, to stop construction and expansion of any coal-fired thermal power plants or generator units; and Proposition 16 on going green simultaneously with nuclear, to repeal Article 95 Paragraph 1 of the Electricity Act, in which it says, "Nuclear-energy-based power generating facilities shall wholly stop running by 2025".
The referendums mentioned above reflect the discontent of citizens on the electricity shortages and air pollution that has occurred in recent years and their rising doubt on the government's energy transformation policy.
According to the operating characteristics of various power plants, Professor Liang proposes an optimal electricity mix in Taiwan in 2025 from an economic and environmental perspective, namely, 32.4% coal-fired power, 40% gas-fired power, 10% renewable energy power, and 17.5% nuclear power generation. His proposal could avoid the four major problems caused by the government's energy transformation policy and may serve as a reference for the government to reformulate a new energy policy.
2018年11月24日台灣舉行公民投票,十項公投題目中有三項與能源議題相關,且皆通過,包括第七案以平均每年至少降低百分之一之方式,逐年降低火力發電廠發電量、第八案停止新建、擴建深澳電廠等任何燃煤發電廠或發電機組、第十六案以核養綠公投,廢除電業法第九十五條第一項,即廢除「核能發電設備應於中華民國一百十四年以前,全部停止運轉」之條文。
此公投結果反映台灣人民對於近年缺電及污染問題的不滿,以及對於政府推動能源轉型政策的疑慮。
梁啟源教授依各種電廠的運轉特性,從經濟及環保角度出發,提出2025年台灣最適電源配比,即燃煤發電32.4%、燃氣發電40%、再生能源發電10%、核能發電17.5%,這應可避免政府能源轉型政策因廢核所造成的四大問題,或可作為政府重新擬定新能源政策之參考。