CB welcomes inbound exchange students
9 Sep 2019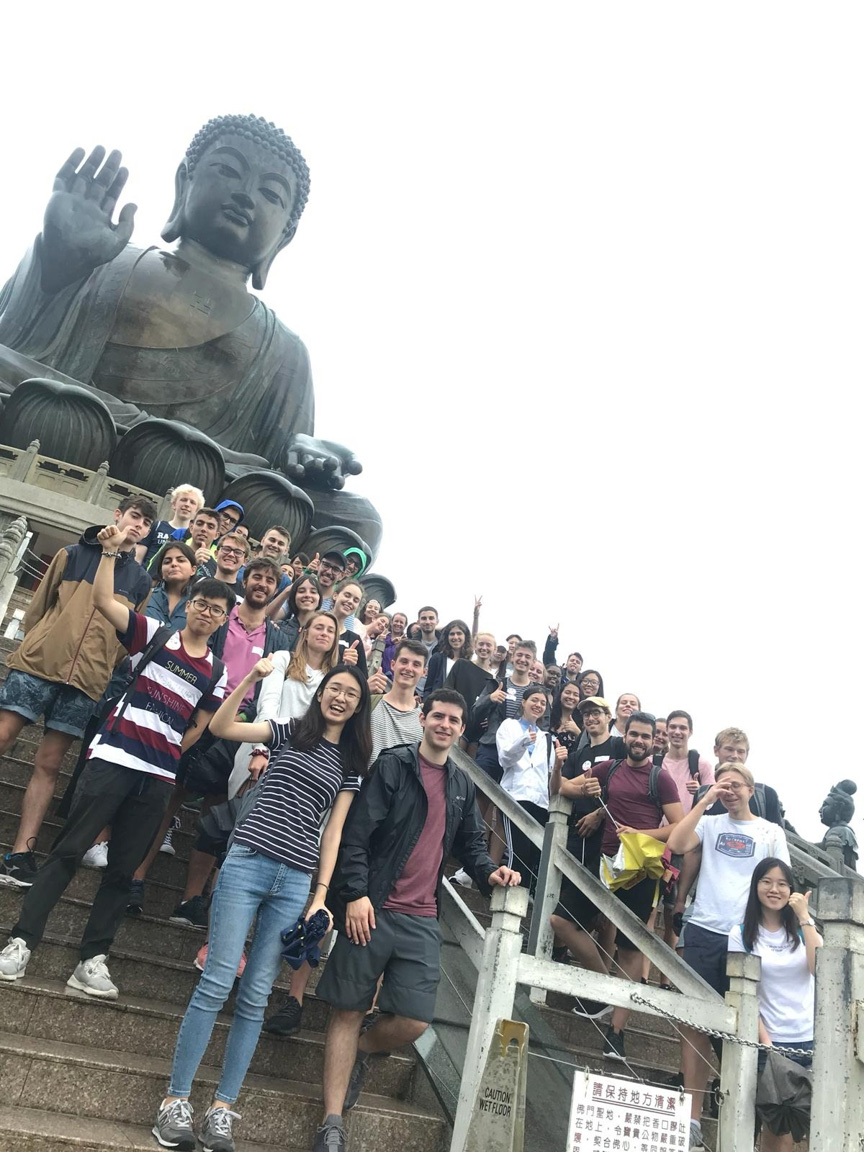 299 students from 120 partner universities around the world have started their exchange studies at the CityU College of Business this semester. To welcome them, the Exchange Student Club (ESC) organised a one-week orientation programme. Apart from sharing tips for studying at CityU and living in Hong Kong, ESC also brought exchange students to explore the excitements in Hong Kong through activities such as orienteering, exploration tour to Garden Hill, and a day trip to Lantau Island.
At the luncheon on 28 August, Professor Houmin Yan, Dean of the College, gave a warm welcome to the students. He said, "You should seize the opportunity to explore Hong Kong, one of the largest financial hubs in the world, and also our neighboring countries and cities. Please try to look at the development of technology in this region." Also attending the luncheon were Helen Lam, Deputy Director of Global Engagement Office, Jenny Lai, Assistant Manager of Global Engagement Office, and representatives from different departments of the College including Dr Sidney Leung, Dr Zilong Zhang, Dr Daniel Tse and Dr Melody Zhang.
On 30 August, ESC organised a day trip to Lantau Island where exchange students learnt about Buddhism and took a glimpse of the old village of Hong Kong. Students visited the Big Buddha and Tai O Fishing Village and they were amused by the cultural diversity in Hong Kong.
Naeum Kim, an exchange student from Zhejiang University, China said, "I have made many new friends around the globe in the orientation week and have got to know more about CityU. I am glad to be part of CityU and I am looking forward to joining more activities!"
Local student Iris Lai who will go on exchange in Jönköping University, Sweden accompanied exchange students for the tour. She said, "It was really joyful to spend time with exchange students and share with them the unique culture of my hometown."
CB wishes all exchange students a fruitful exchange journey at CityU and in Hong Kong! 
Please visit website for more information about Student Exchange Programmes in the College.