CSL Data Analytics Case Competition
13 Feb 2020
The Business Career Development team and the Department of Management Sciences partnered with CSL Mobile to organise the CSL Data Analytics Case Competition on 10 January afternoon. 10 teams from various universities gathered at CityU to give presentation to a judging panel comprised of academia and representatives from CSL, HKT and supporting organisation Tableau.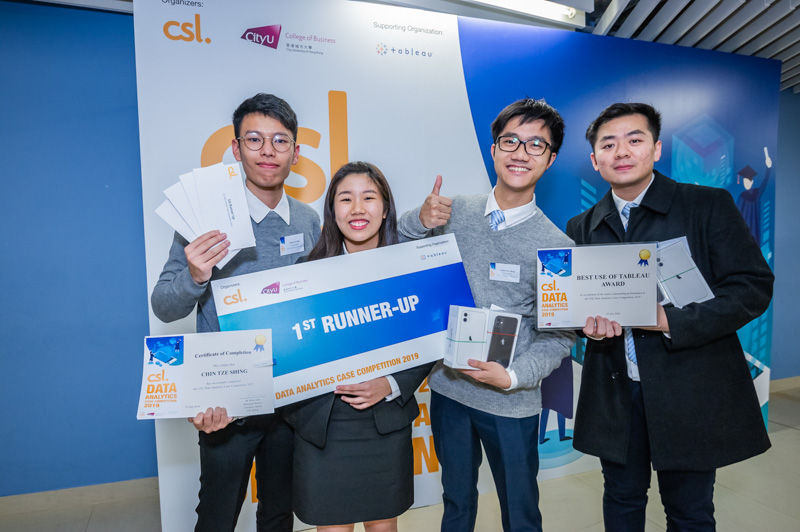 Participants were asked to perform data analysis to draw insights on the strengths of current online shopping platforms and propose strategies that can further enhance customer online shopping experience. They needed to use their mathematical, statistical, operations research and computer skills to compare price, product variety, uniqueness and customer sentiment of online shopping websites. They then needed to compile a whitepaper illustrating the key findings and present the findings in the final pitch.  
Back to September 2019, two data processing training workshops were held at CityU for over 250 students from various institutions in Hong Kong. The workshop aimed to enhance data analytics knowledge and help students get prepared for the competition. Anthony Lo, Lead Data Scientist from HKT taught on web crawling while Bobby Wu, Sales Consultant of Tableau shared about data visualisation.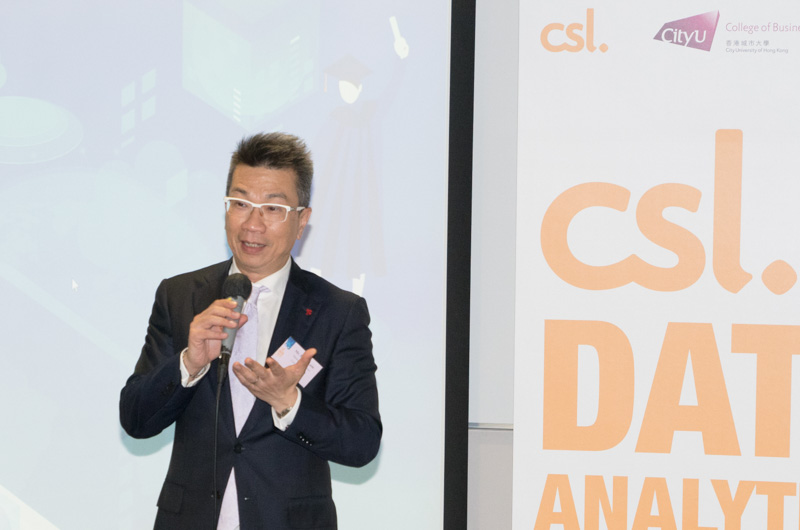 Bruce Lam, Managing Director of Consumer Mobile at CSL Mobile, said: "Data is King! Telecommunications is one of Hong Kong's most prominent industries and a large number of data analytics experts are actually based here. What's more, the coming year will see expertise in the field in high demand on the jobs market. All students should therefore seize this opportunity to acquire the skills required for a career in data analytics."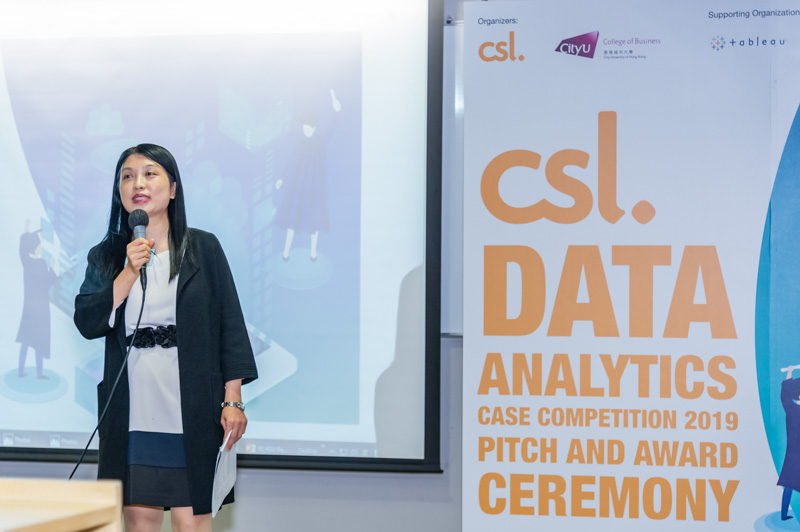 In her closing remarks, Dr Isabel Yan, Assistant Dean, Career Services, mentioned the key objectives of the event, "We wish to encourage students to participate in cross-discipline competition to acquire valuable knowledge and skills for building a successful career in data science or data analytics. We also hope to enhance students' knowledge on web crawling and data visualisation. Last but not least, we would like to offer students opportunities to make original discoveries and become immersed in interdisciplinary learning."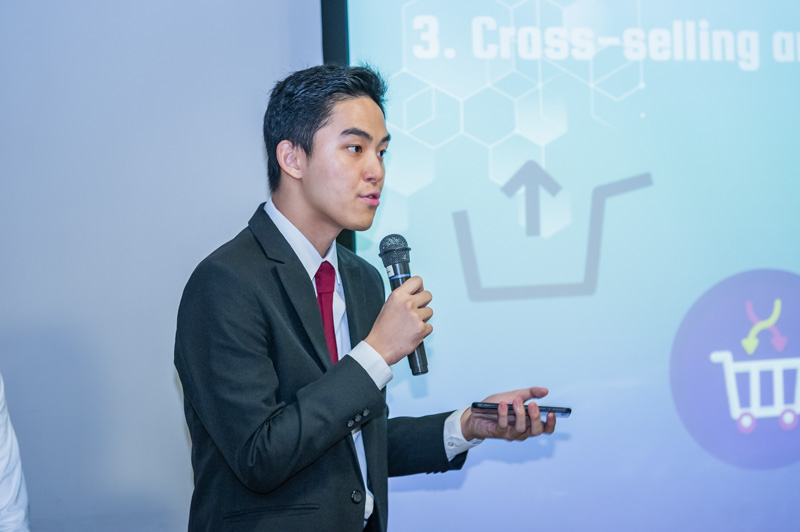 CityU students have achieved great results in the competition. Crazy spider team formed by four undergraduate students from BBA Information Management programme and BBA Global Business Systems Management programme impressed the judges with their outstanding work. They won the first runner-up and the "Best Use of Tableau Award".
Team members Isaac Li thought that teamwork led them to success as the team worked closely together and helped each other understand the nuances of the case. Another member Leo Lam shared that the biggest challenge was getting familiar with IT softwares and programming, and  the workshops helped them a lot. Ray Chin in the team said he was thankful to have dedicated team members and he was encouraged to see the team's effort being recognised by the industry professionals and experts. Team member Gigi Chan mentioned that the competition was a perfect platform for them to learn how to think critically and to become more versatile.