Undergraduate students triumph in CGMA Global Business Challenge 2020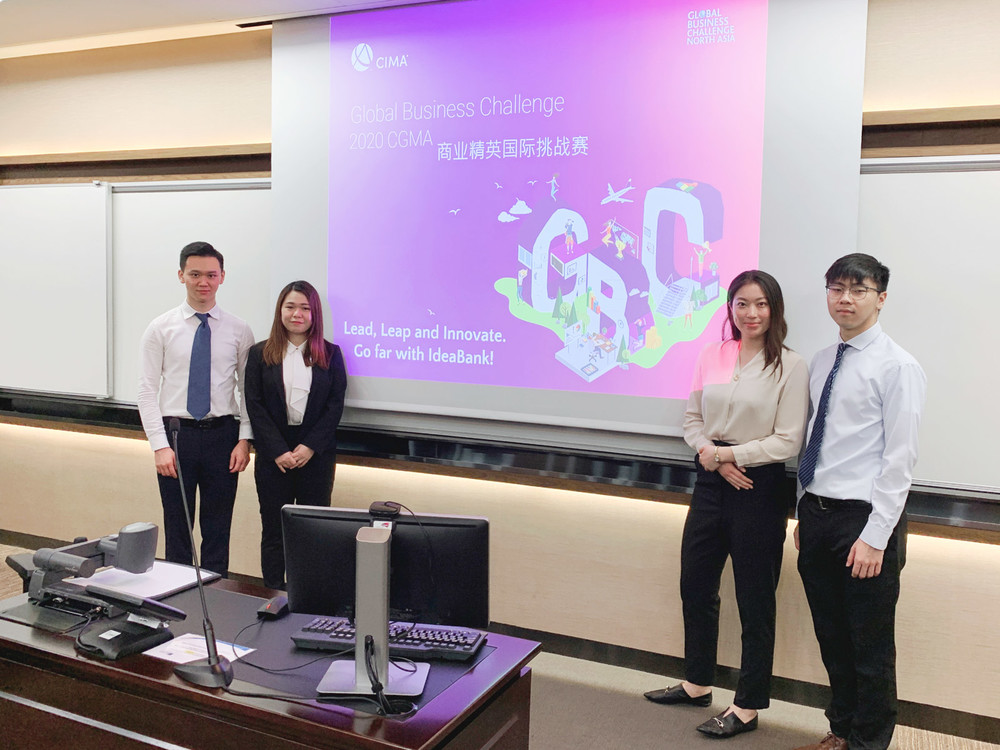 Four undergraduate students namely Alexandra Mak and Crystal Mak from BBA Global Business, Anson Chung from BBA Accountancy, and Mark Hung from BBA Global Business with a second major in Accountancy, shone in the Chartered Global Management Accountant (CGMA) Global Business Challenge 2020. The team, named as "IdeaBank", notched up the Championship in Hong Kong earlier this month, and then represented the City to take part in the online North Asia Final on 13 June to compete with nine other elite teams across the region. The team finally won the second runner-up in the North Asia Final.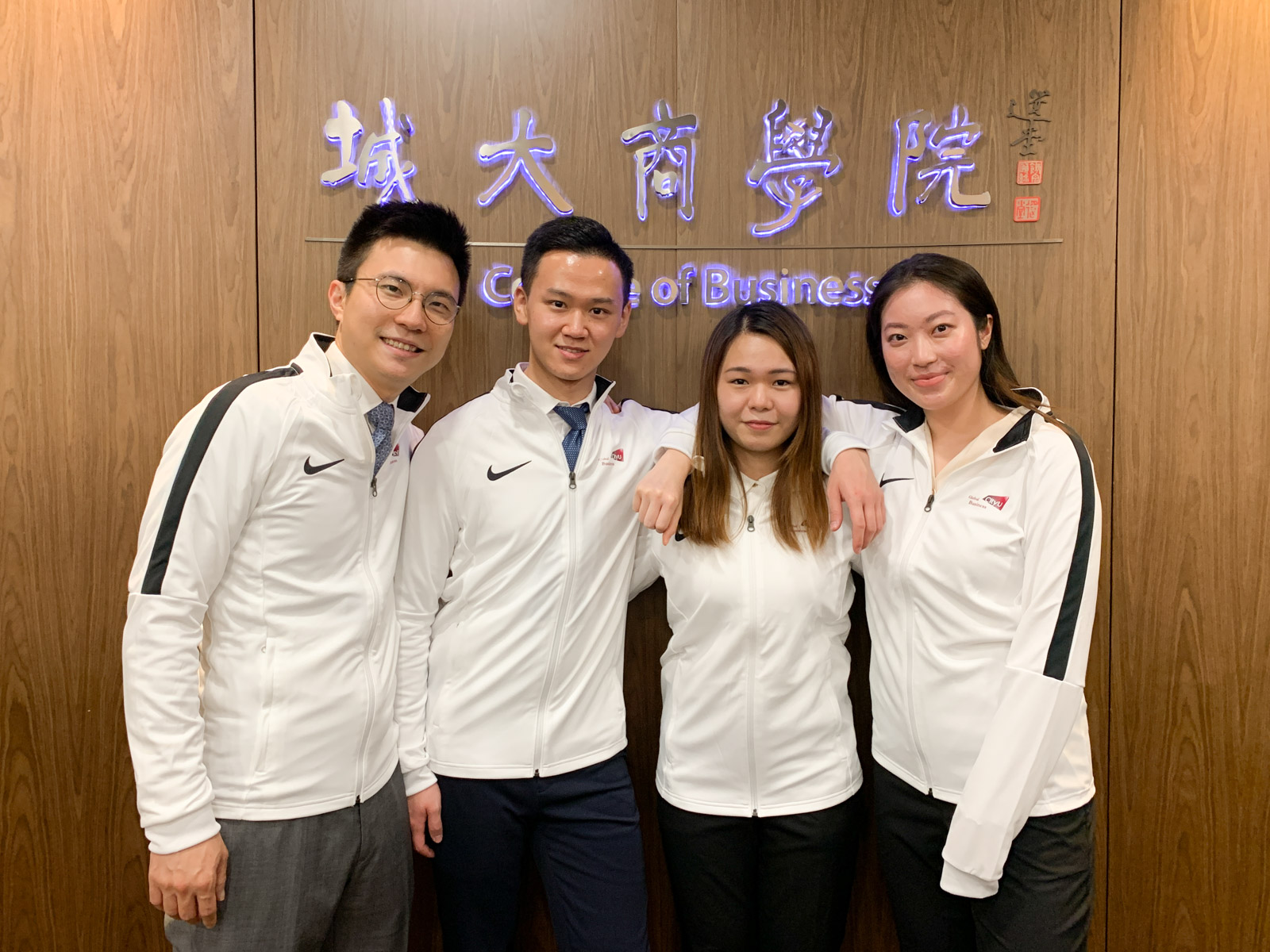 The CGMA Global Business Challenge is an international competition organised by the Chartered Institute of Management Accountants (CIMA), the world's largest professional body of management accountants. Based on the principle of fairness, justice and openness, the competition gathers outstanding business students around the world and aims to develop their leadership, technical knowledge, business acumen, and people skills.
In the North Asia Final, the team was given 11 hours to identify issues of a hotel group and come up with strategies to improve its operations, project management, accounting and finance, and to deal with threats from disruptive innovations.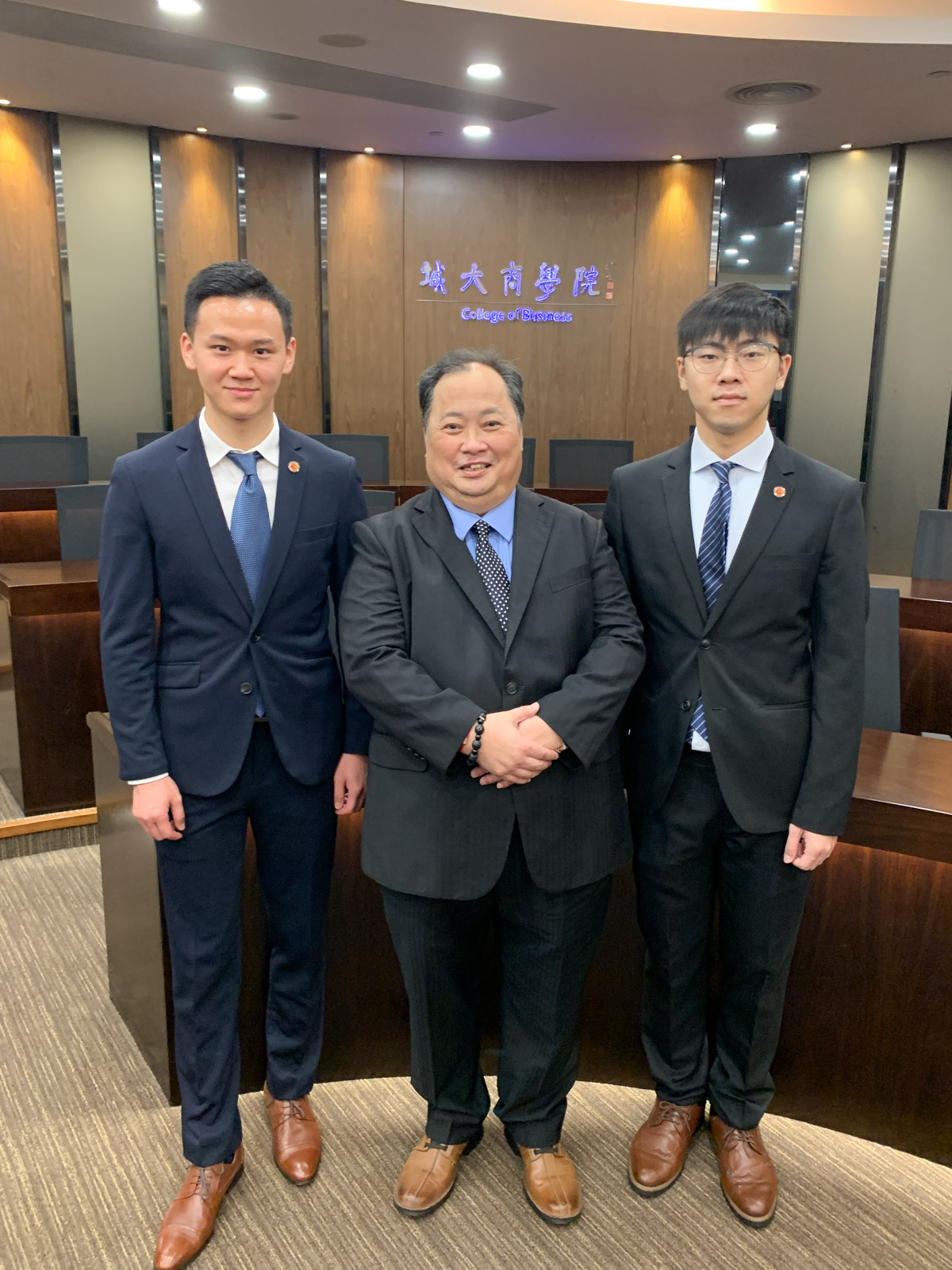 Before the competition, the team went through extensive training conducted by the BBA Global Business Programme Director Dr Chak-fu Lam and an intensive workshop taught by Dr Zachary Leung from the Department of Management Sciences. They also learnt from the sharing of Dr Raymond Wong, Mr David Yip and Mr Sunny Wong from the Department of Accountancy.
Team member Alexandra said, "Apart from the competition, we also needed to take care of our own internship and studies. Although I sometimes felt very stressful, the professional experience gained from the competition was immeasurably precious."
Another team member Crystal said, "Solving business problems is never easy. With that in mind, we underwent a lot of training to hone our problem-solving skills to prepare ourselves for the competition."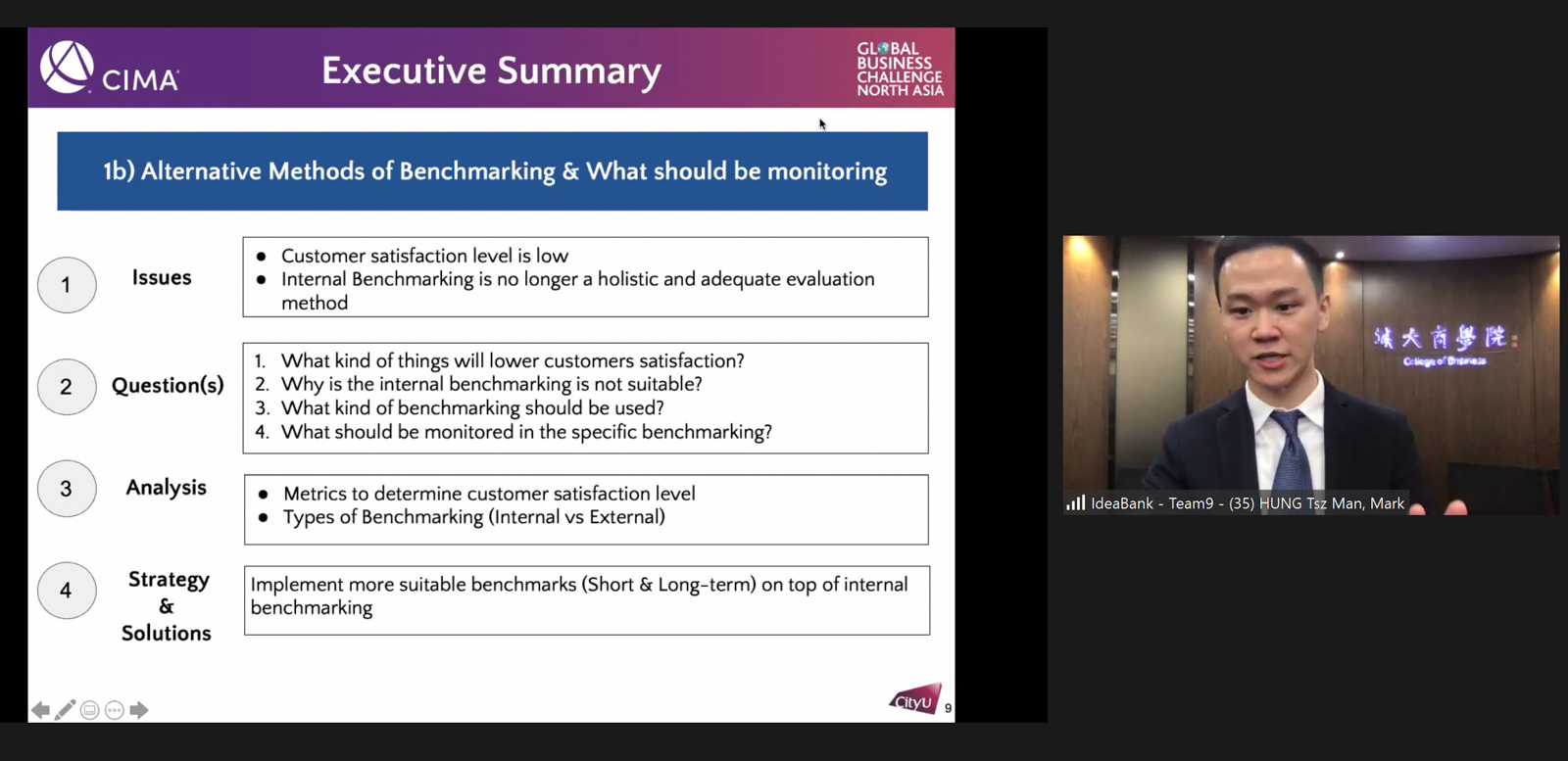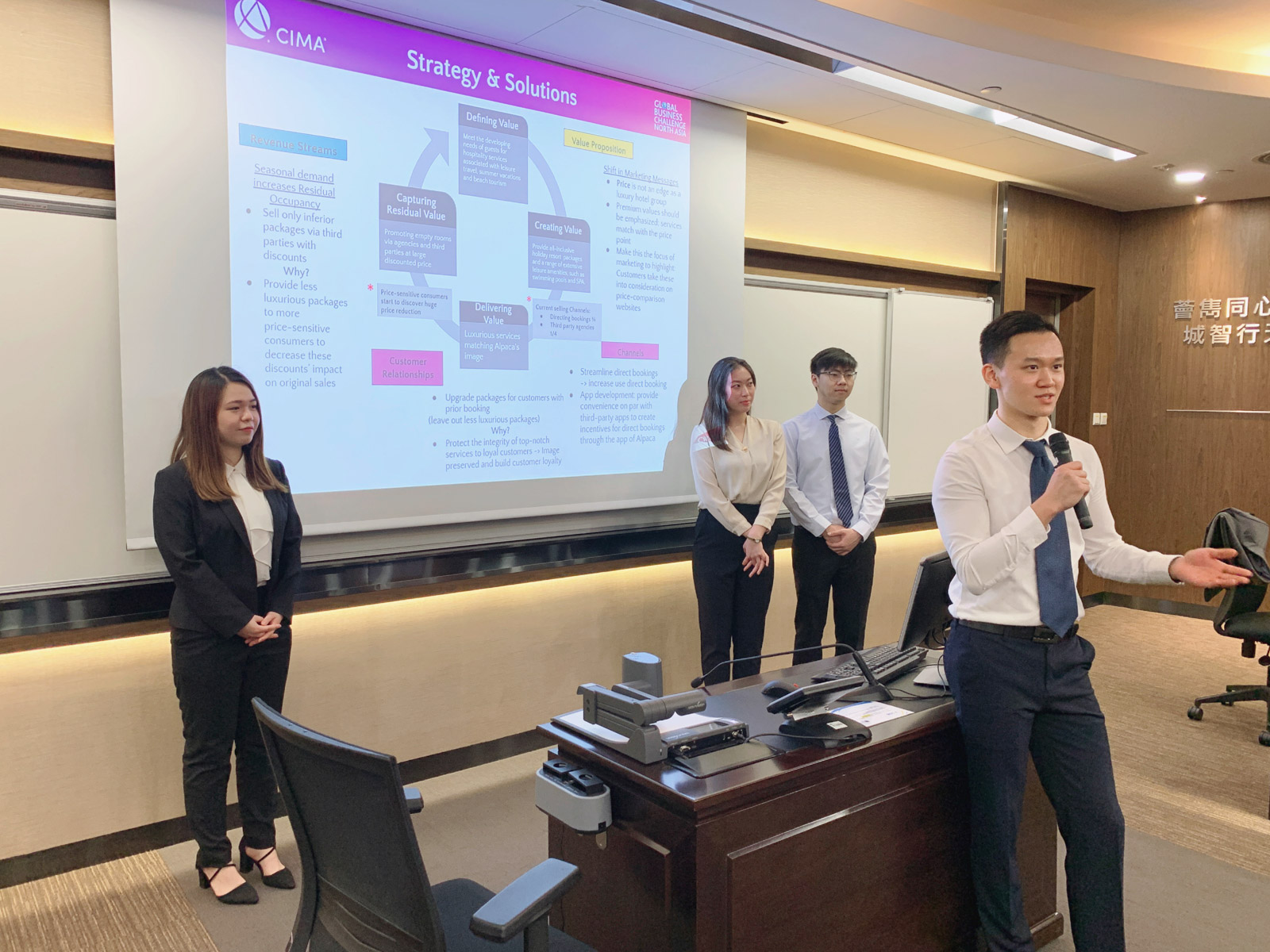 Mark shared that he valued the opportunities of developing critical thinking, improving logical thinking and learning from people from various disciplines. "Our final product with in-depth analyses reflected our professionalism and problem-solving skills even as students," He added.
Anson said, "I am proud to be part of this team and thankful for the opportunity given by CGMA North Asia! It was a tough task but it helped sharpen our skills from different aspects."
In addition to a cash prize, each team member was given a one-year subscription (valued at USD 2495) to the "CGMA Financial Leadership Program" to pursue professional designation of CGMA and to prepare themselves for the management consultant position in the future.