2020 College Orientation for freshmen
2 Sep 2020
The College of Business welcomed the new cohort of undergraduate students on 27 August. Over 500 freshmen gathered online for the orientation event hosted by the College's Undergraduate Programmes team and the College of Business Leadership Club. The event aimed to familiarise students with the new learning environment and introduce them a wealth of studying resources available at the University and the College.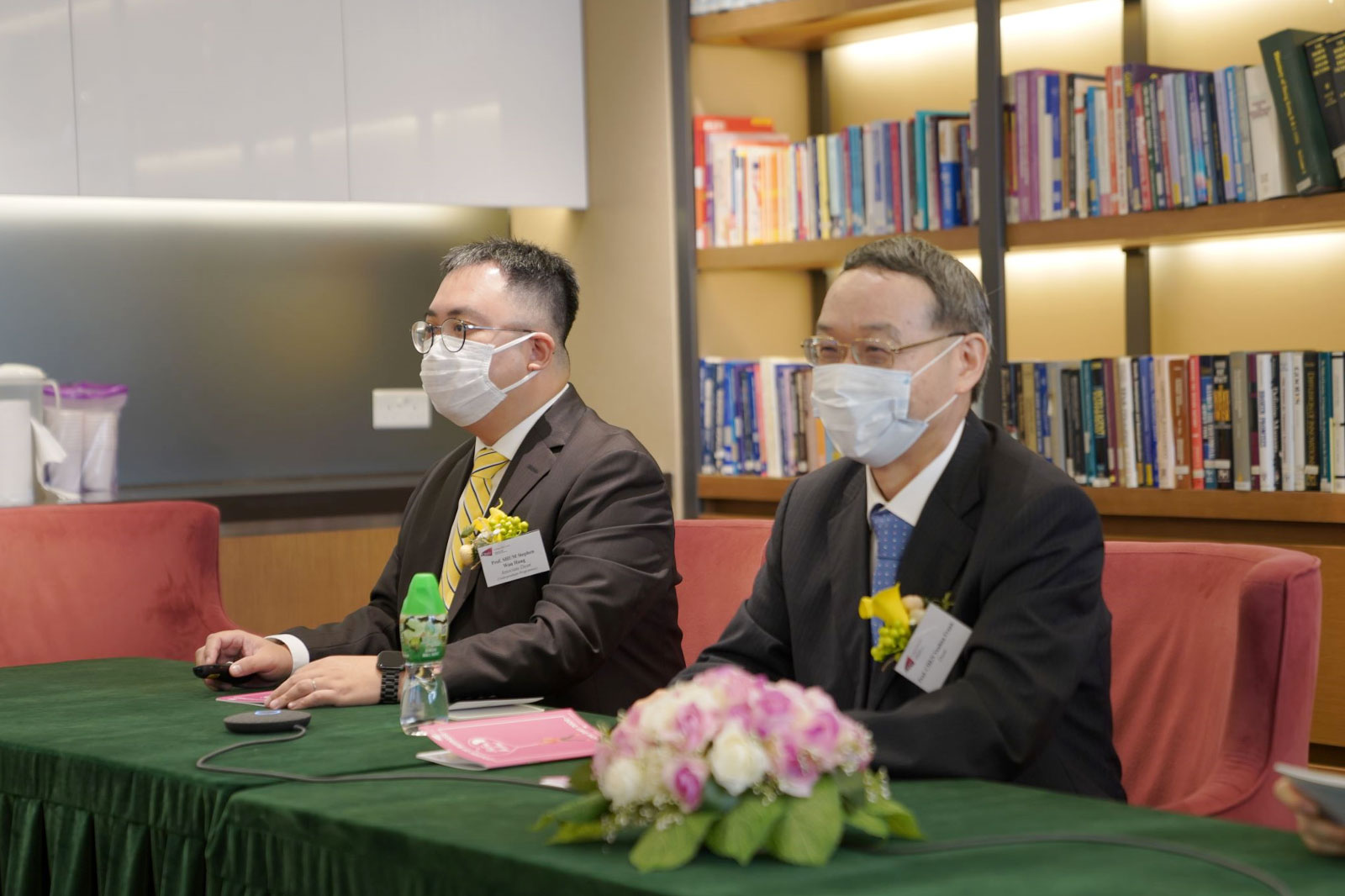 Professor Frank Chen, Dean of the College, extended a warm welcome to the new members of the College and congratulated students for embarking on a new journey at CityU. He encouraged them to make the right choices and start future planning. He said, "Life is defined by choices you make, think about the next 60 to 70 years ahead and make the right choices for yourself."
Professor Chen stressed that there are three key takeaways in university life – problem solving, critical thinking and learning how to learn. "We will give our best for the best in you. Please learn and grow to make a difference to your family and the society in the coming four years," added Professor Chen.
Professor Stephen Shum, Associate Dean (Undergraduate Programmes) of the College, introduced the learning journey of the undergraduate programmes. He said, "Your success is our business, we believe that our students will be able to compete with peers from all other universities in the world upon graduation." Professor Shum defined success as a combination of luck, preparation and passion, and further explain how students should strive for excellence and work hard along the learning journey.
This year, the theme of the Orientation day was "Call from the Heart". The College wishes to encourage students to seize the opportunities and take on challenges in a new learning environment. We hope students can proactively seek improvement and be ambitious to chase their dreams.
The event also had invited alumni Ms Christina Lo (majored in Human Resources Management), Ms Carol Huang (majored in China Business and Marketing) and Mr Terence Tsang (majored in Economics and Finance) to share about their memorable moments in university life and how the College helped them pave the way of career development. Talking about tips to enjoy a fruitful university journey, Christina encouraged students to stay hungry for learning new things while Carol advised students to be humble and learn from others. Terence asked students to try to take a non-traditional route and do something unique, it is good for students to find out what interests them most and identify their strengths and weaknesses.
To learn more about the College's undergraduate programmes, please visit website.