Inaugural joint seminar with the School of Law
13 Nov 2020
With the vision of Dean Frank Chen and Professor Cheng-Han Tan of the School of Law, a joint seminar series was launched on November 12th to explore common research interests of the business and law disciplines. The aim is to encourage collaboration between scholars in the two disciplines and address problems impactful to the world.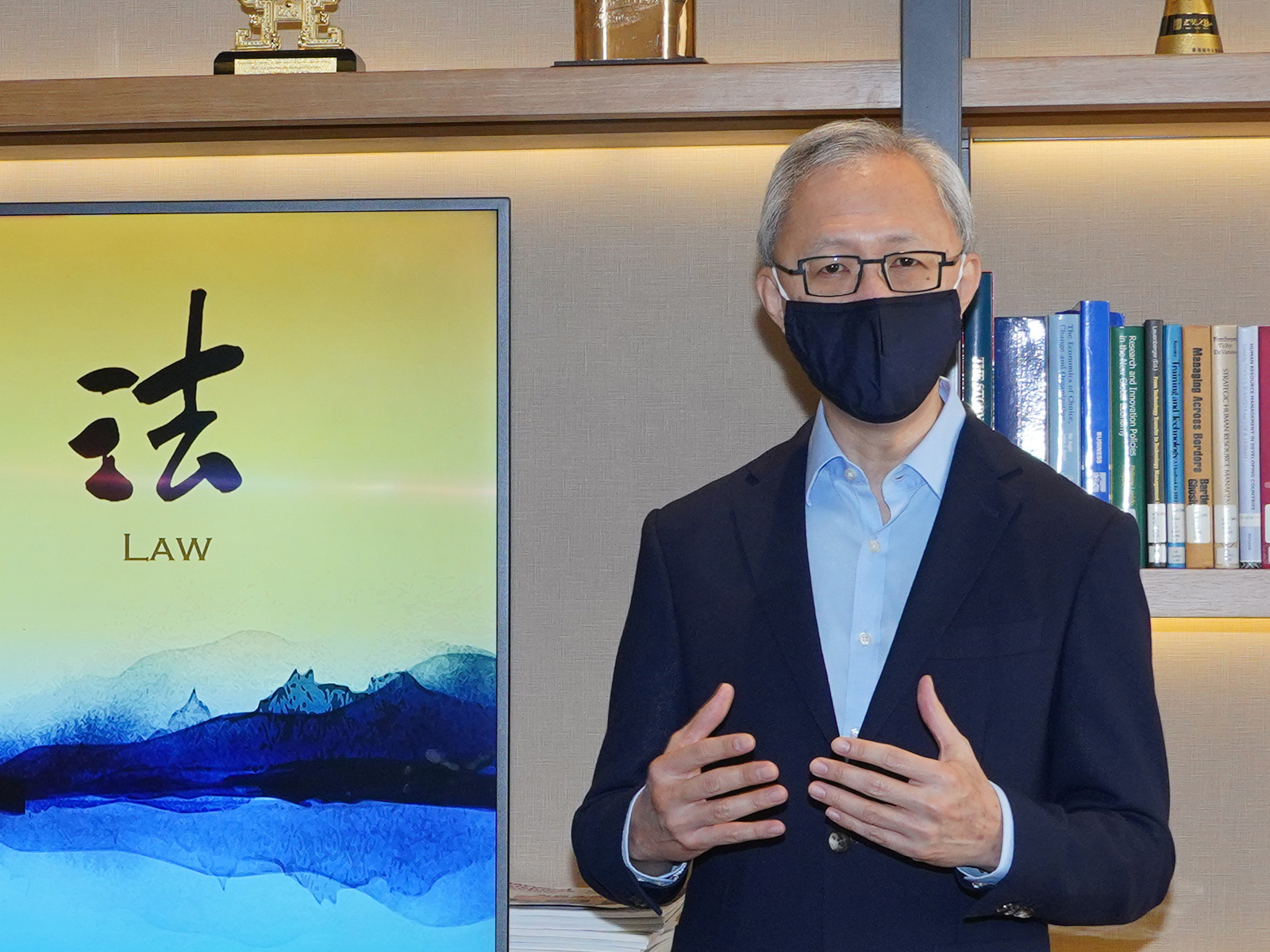 In his opening remarks, Professor Tan said that this would be the start of a fruitful relationship that will improve interdisciplinary collaboration between the two disciplines.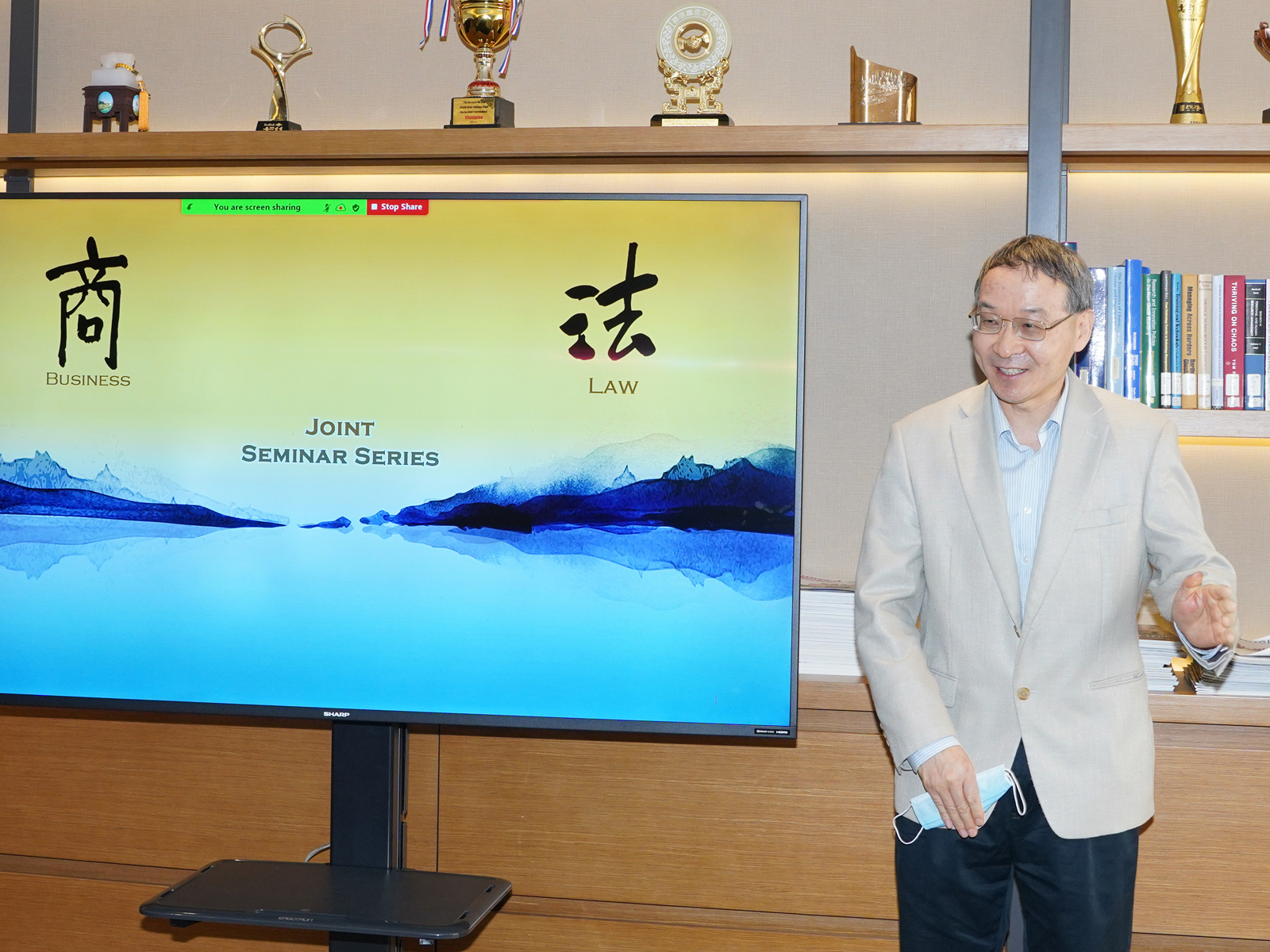 Professor Chen said that the joint research effort would attract seed funding for research between the two schools, and looked forward to increased collaboration.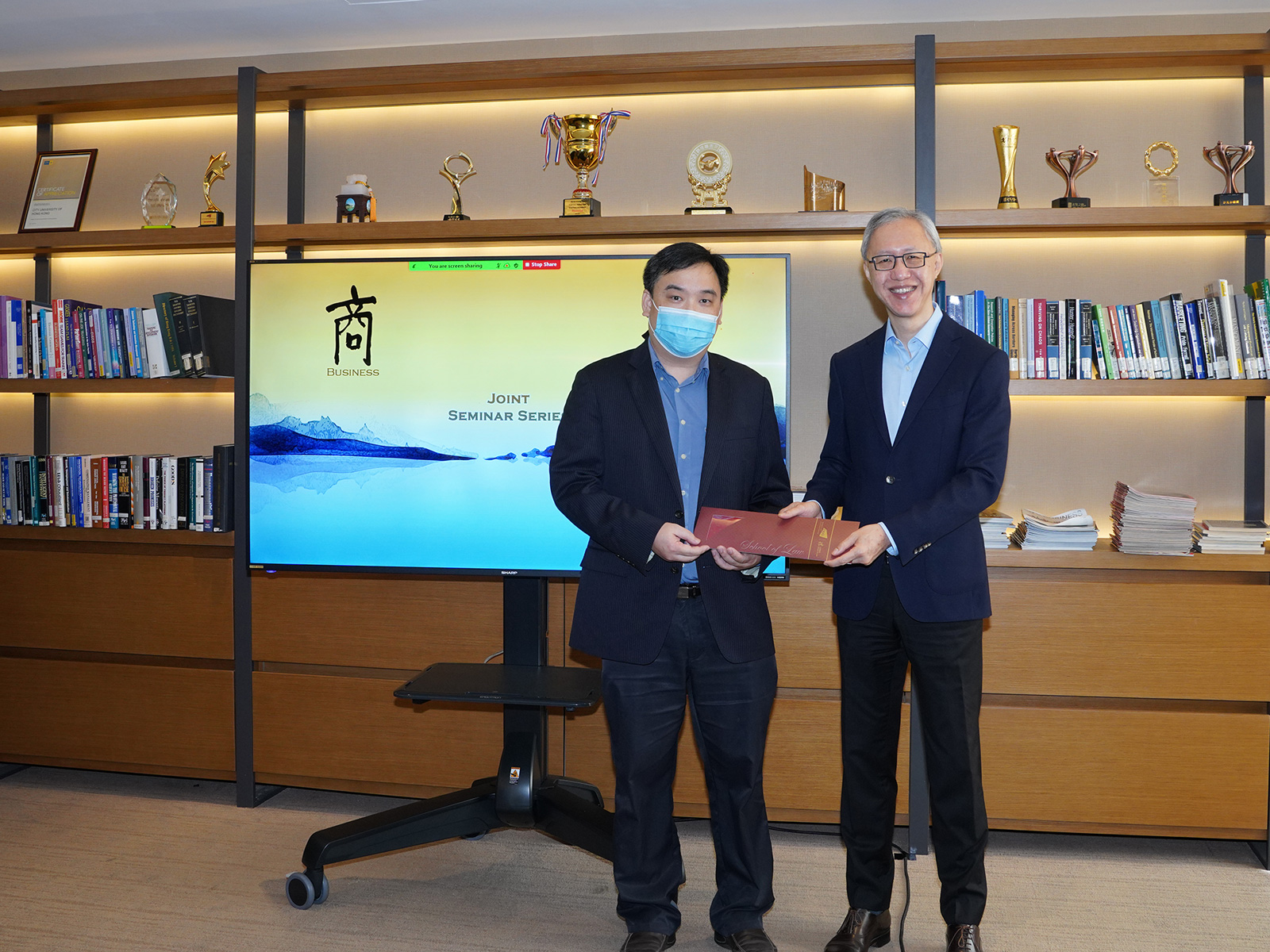 The inaugural seminar was presented by Professor Wei-thoo Yue from the Department of Information Systems, on "Implementing Transaction Fee Mechanism in Permissioned Blockchains: An Economic Analysis."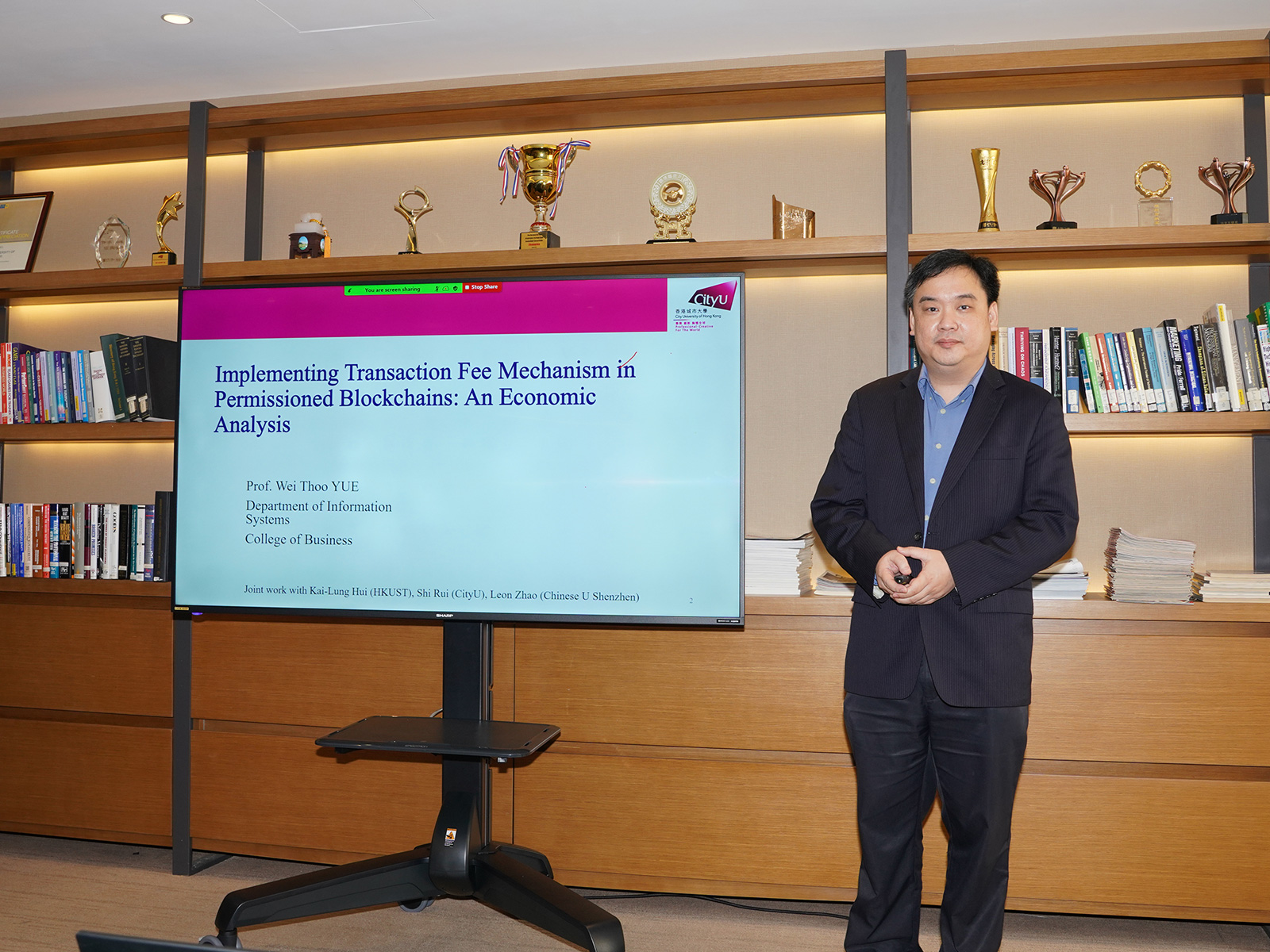 Professor Yue outlined how the transaction fee mechanism has been widely adopted in public blockchains, where such fees facilitate the ordering of traffic. As congestion increases, urgent fees win out with higher priority. Recently the mechanism has also been adopted by some organizations in private (permissioned) blockchains to better coordinate traffic, especially in time-sensitive business contexts such as interbank trading and asset trading platforms.
The proposal is different from the first-come-first-served (FCFS) mechanism which is widely implemented in leading permissioned blockchains. Professor Yue explained how the study uses a queuing and game-theoretic model to investigate the economic outcome of implementing a transaction fee mechanism in a permissioned blockchain setting.
The ongoing study is evaluating the social welfare outcome and comparing it with the outcome of using the FCFS mechanism. The analysis shows that under the transaction fee mechanism, social welfare can be larger than under the FCFS mechanism when a fraction of users choose to pay transaction fees. When the orderers respond strategically, the transaction fee mechanism is an effective mechanism to incentivize the orderers to work diligently. The results demonstrate that the transaction fee mechanism should be considered in permissioned blockchains for achieving higher social welfare under certain business situations.
The seminar marked the beginning of what we trust will be a long and fruitful partnership with the School of Law.