CB organises Mid-Autumn Festival party for exchange students
28 Sep 2022
Offering a window into the traditional Chinese culture of Hong Kong, the Exchange Student Club (ESC) organised a Mid-Autumn Festival party on 8 September 2022.  The event was sponsored by the Student-initiated Projects 2022-2023 (SIP) under the University's Global Engagement Office.
The party was an excellent opportunity to experience a traditional Chinese festival. Before the start of the party, students put on beautiful traditional Chinese costumes prepared by the ESC, for most their first time wearing such ornate clothes.  They also had the opportunity to try their hand at something new such as lantern making, Chinese calligraphy, or lantern riddles. And of course, mooncakes were on offer.
"I love the idea of the costume. I didn't expect it all!" said Jin Lili from Rotterdam School of Management, Netherlands, "The booths were so much fun. I have never done Chinese calligraphy before, and I really liked that we could make our own mooncakes!"
The most memorable part of the night was the dragon dance, with all students forming a circle to dance. The exchange students had a lot of fun practicing the dance using simple Cantonese words taught by the ESC members.
"The mid-autumn festival party was a well-organised and engaging event with different fun activities. I had a joyful time learning more about the meaning behind the festival. The costumes were a fun addition," said Lam Tia Tin Wai Ng from Copenhagen Business School, Denmark.
The College of Business encourages all inbound exchange students to explore the uniqueness of Hong Kong during their time on campus and hopes all can enjoy the activities organised by the ESC.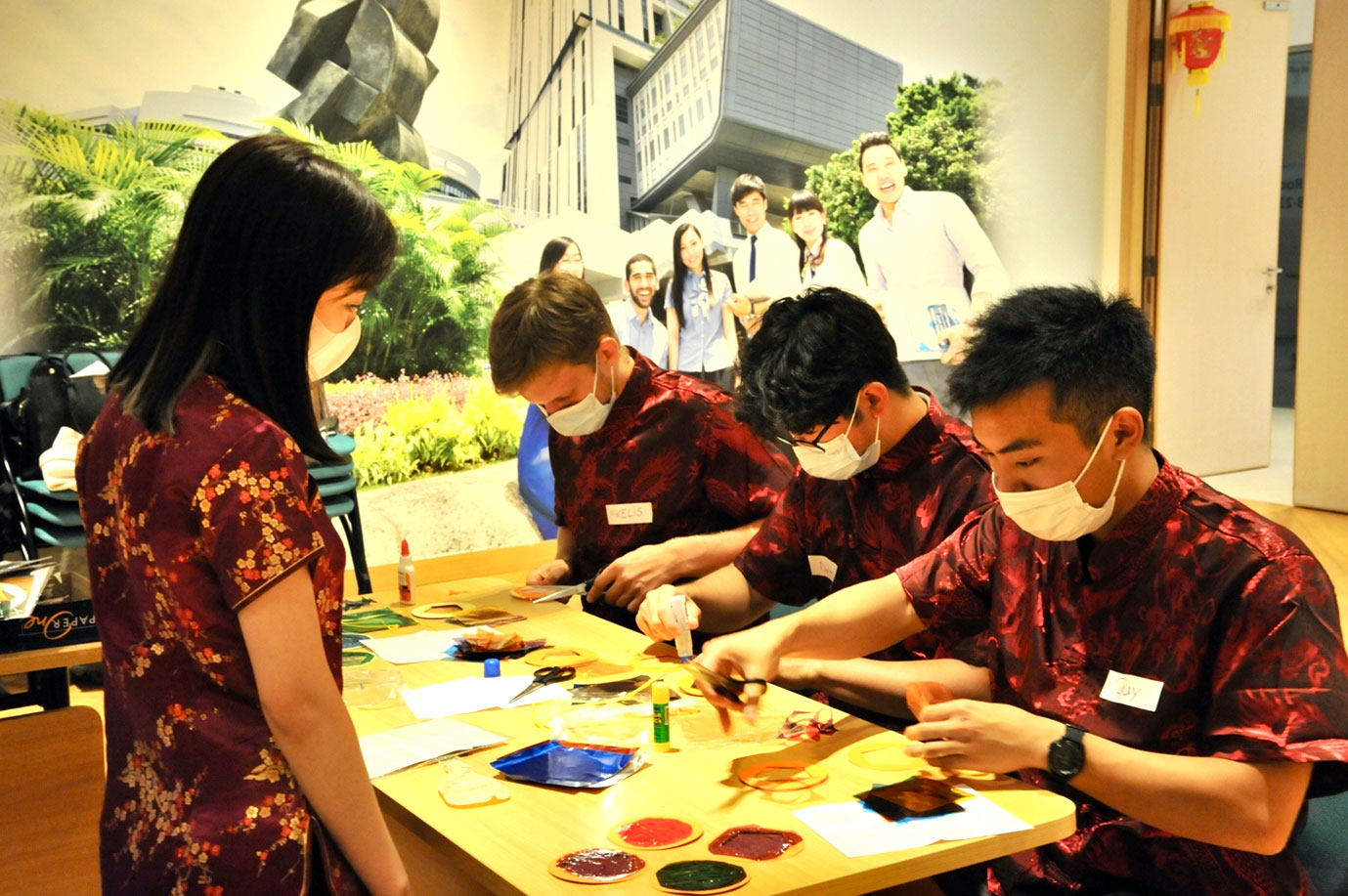 Inbound exchange students concentrated on making lantern (at right: Duy Trinh from University of Mannheim, Germany)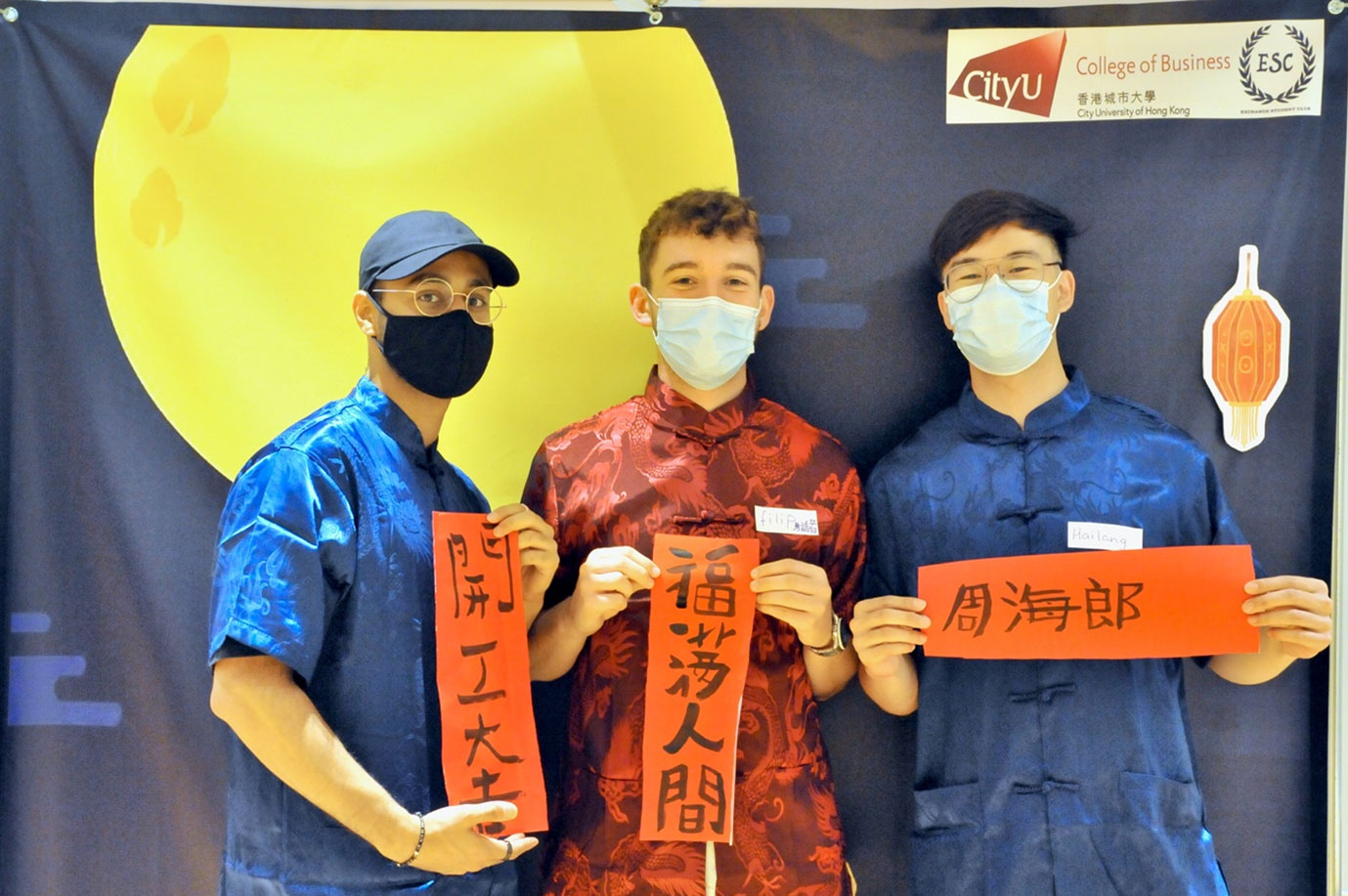 Students seem satisfacted with their own writing of Chinese characters on calligraphy
(from Left to right: Elias Thor from Lund University, Sweden, Philip Bo Sønderup Heinze from Arhus University, Austria, Hailang Zhou from Maastricht University, Netherlands)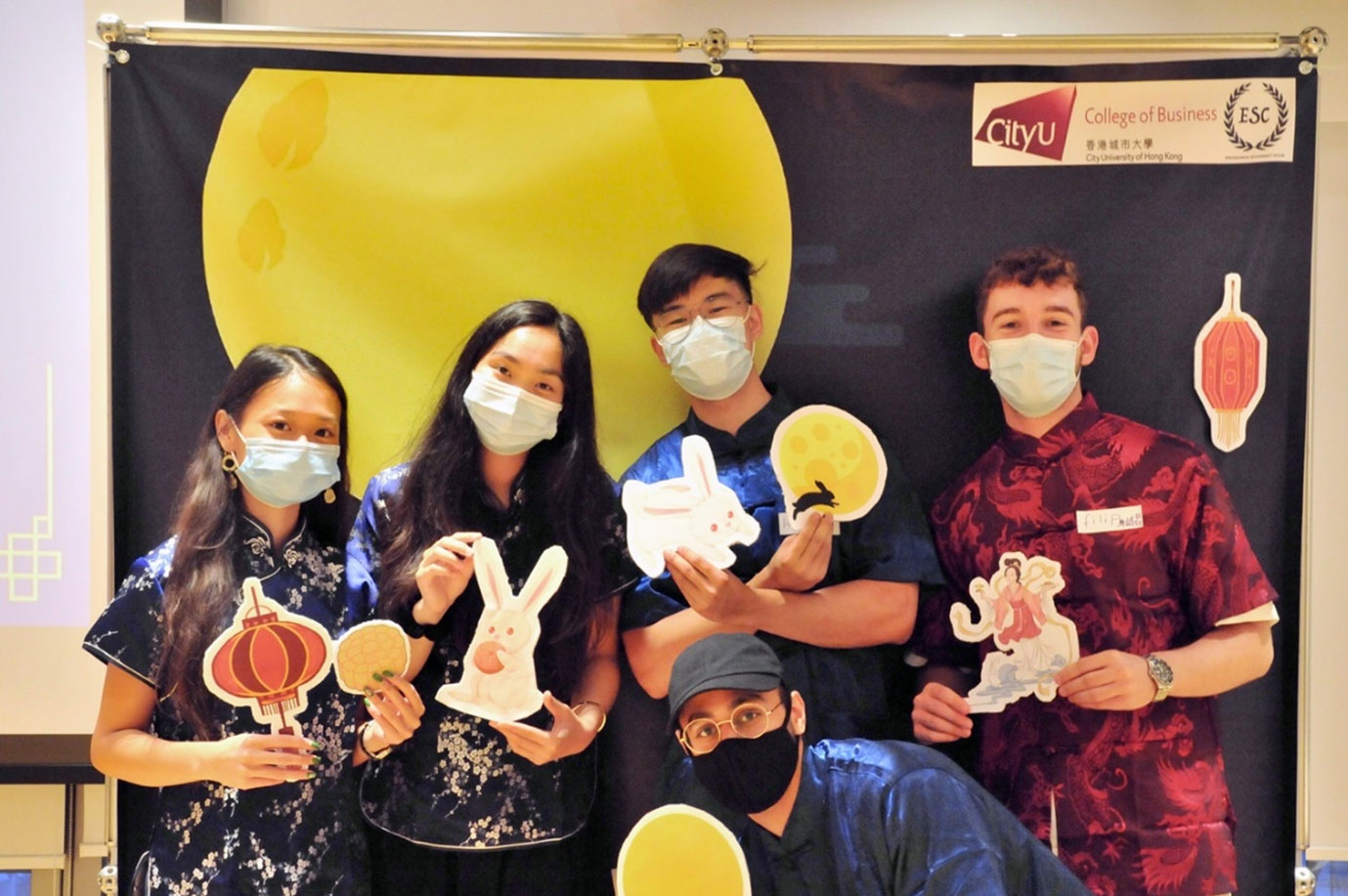 Interaction between local and exchange students
(from left to right: Lam Tia Tin Wai, Ng Jin Lili, Hailang Zhou from Maastricht University, Netherlands, Elias Thor from Lund University, Sweden, Philip Bo Sønderup Heinze from Arhus University, Austria)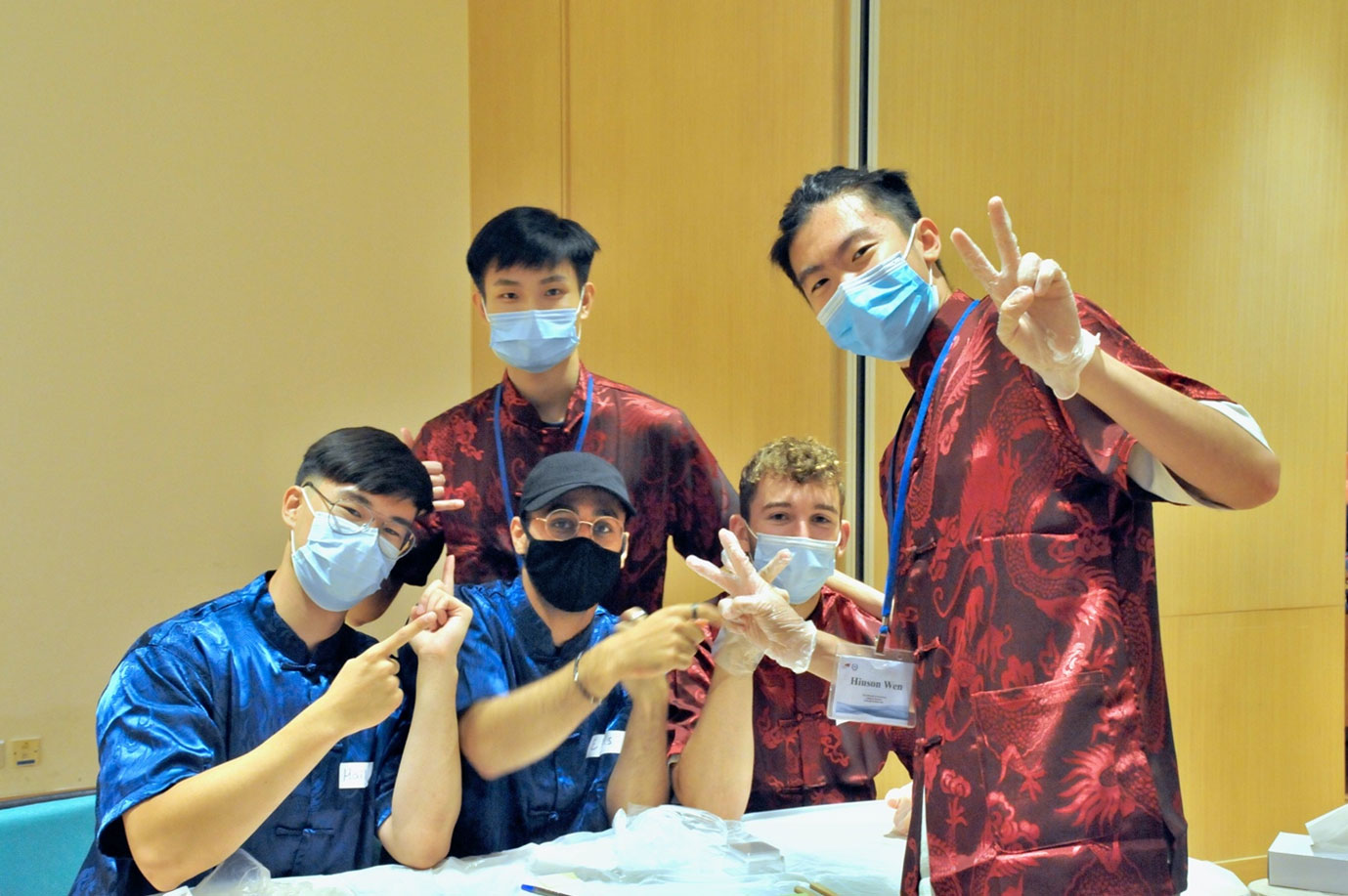 ESC members, Kevin Leung and Hiuson Wen with their moon cake-making team.
(Hailang Zhou from Maastricht University, Netherlands, Elias Thor from Lund University, Sweden, Philip Bo Sønderup Heinze from Arhus University, Austria)