College of Business receives two donations to fund scholarships for undergraduate students
6 Mar 2023
The College of Business is grateful to receive two generous donations: a HK$250,000 donation from Ms Joanne Wong, as well as a HK$100,000 donation from Aji-No-Chinmi Company (Hong Kong) Limited. These gifts will support the establishment of scholarships for undergraduate students.
Ms Joanne Wong is the Director of General Mills Foods Asia Limited. Her mother the late Madam Chong Kin Wo was a longstanding supporter of our Marketing Department. The donation was made as an extension of that support and the money will be used to set up the Chong Kin Wo Scholarship for Joint Degree Programmes for undergraduates at the College of Business. Meanwhile, Ms Wong has donated a further HK$250,000 to support the research projects of the Jockey Club College of Veterinary Medicine and Life Sciences of CityU.
Aji-No-Chinmi Company (Hong Kong) Limited is a leading Japanese food importer in Hong Kong and staunch supporter of CityU. Scholarships will be set up for 10 outstanding undergraduate students at the College.  The company has also donated another HK$100,000 for scholarship for undergraduates of the College of Liberal Arts and Social Sciences.  Mr Dennis Tokuaki WU, Managing Director of the company, visited the campus and met with some student recipients to share his entrepreneurship experience.
Professor Kim Jeong Bon, Acting Dean of College of Business, expressed heartfelt gratitude to the donors. "We are grateful for the donors' generosity and support. I believe that students will make good use of the scholarships to enhance their learning experience and I hope that they can try their best to give back to the society in the future."
We thank Ms Wong and Aji-No-Chinmi Company (Hong Kong) Limited sincerely for the generous support to the College and our students.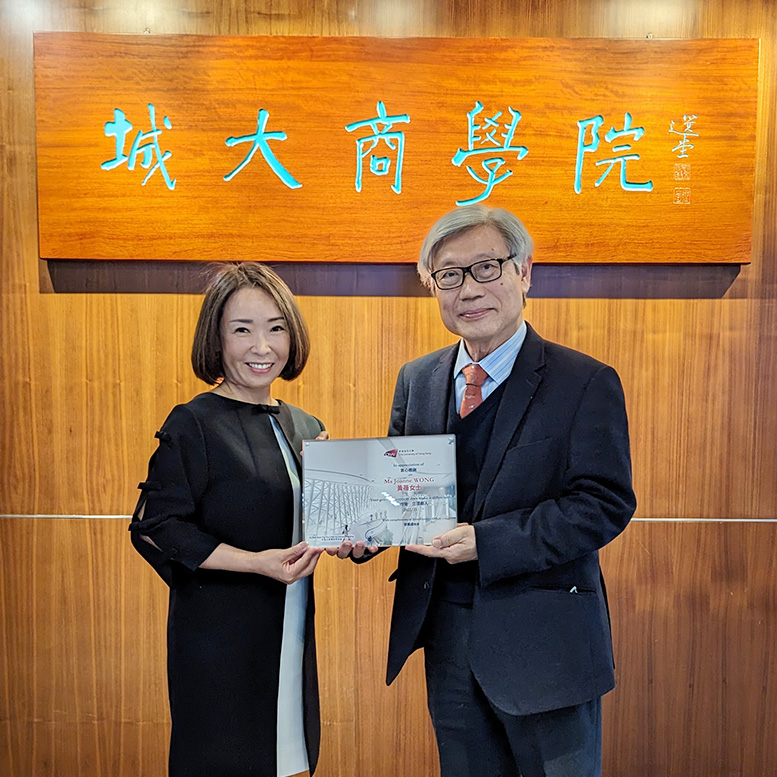 Professor Kim Jeong Bon (right) expresses appreciation to Ms Joanne Wong who has donated HK$250,000 to the College of Business.
Dr Gang Hao, Associate Dean (Graduate Programmes and Executive Education) (Left) with Ms Joanne Wong and Professor Kim Jeong Bon.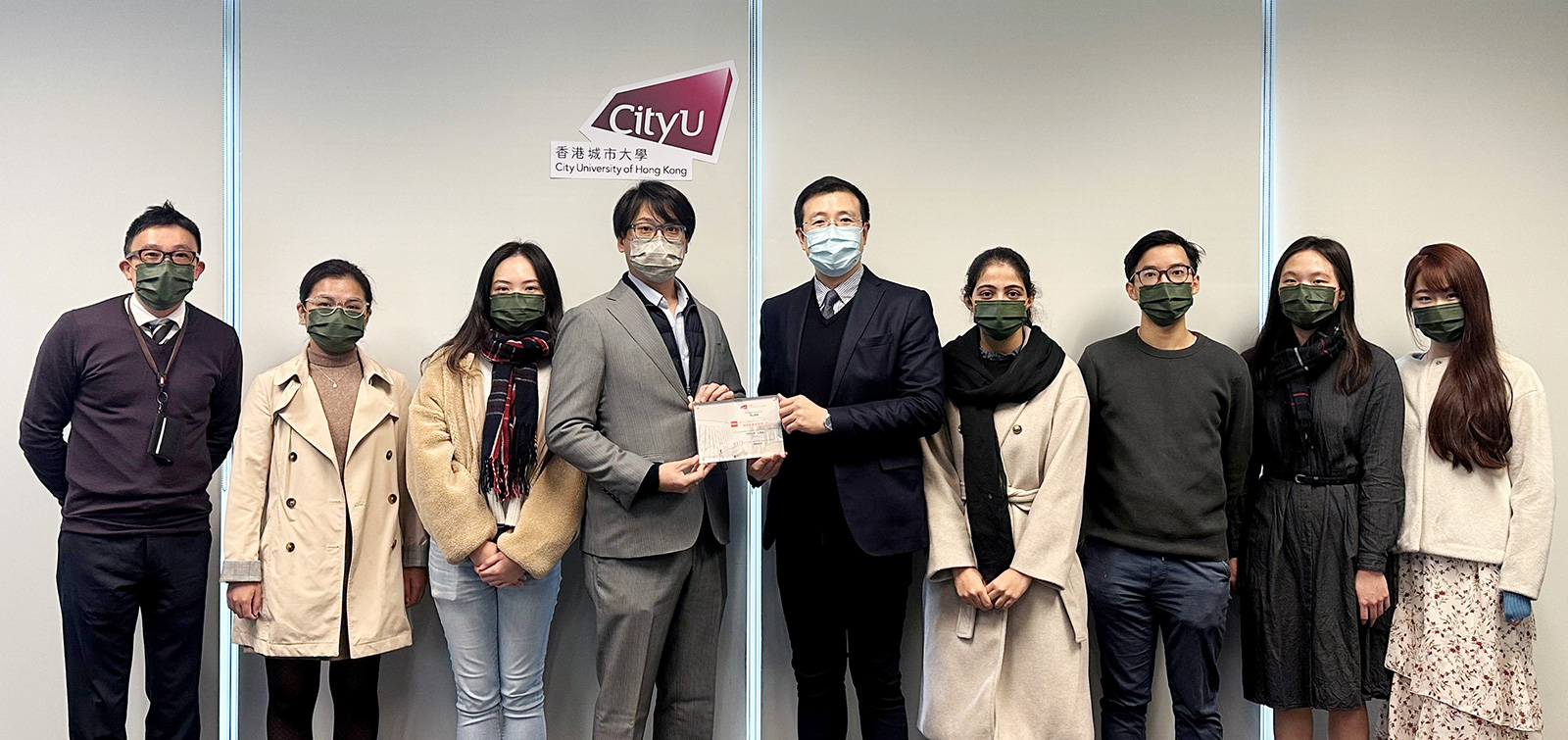 Dr Raymond WONG (middle), Associate Dean (Undergraduate Programmes) presents a token of appreciation to Mr Dennis Tokuaki Wu (fourth from the left), Managing Director of Aji-No-Chinmi Company (Hong Kong) Limited.