Exhibition for the CB Double Major 2023
27 Apr 2023
An Exhibition for the CB Double Major 2023 was successfully held from 18 to 20 April 2023.  Meeting with their seniors and professors, CB students from different majors and different years were excited to explore the benefits of the Double Major path.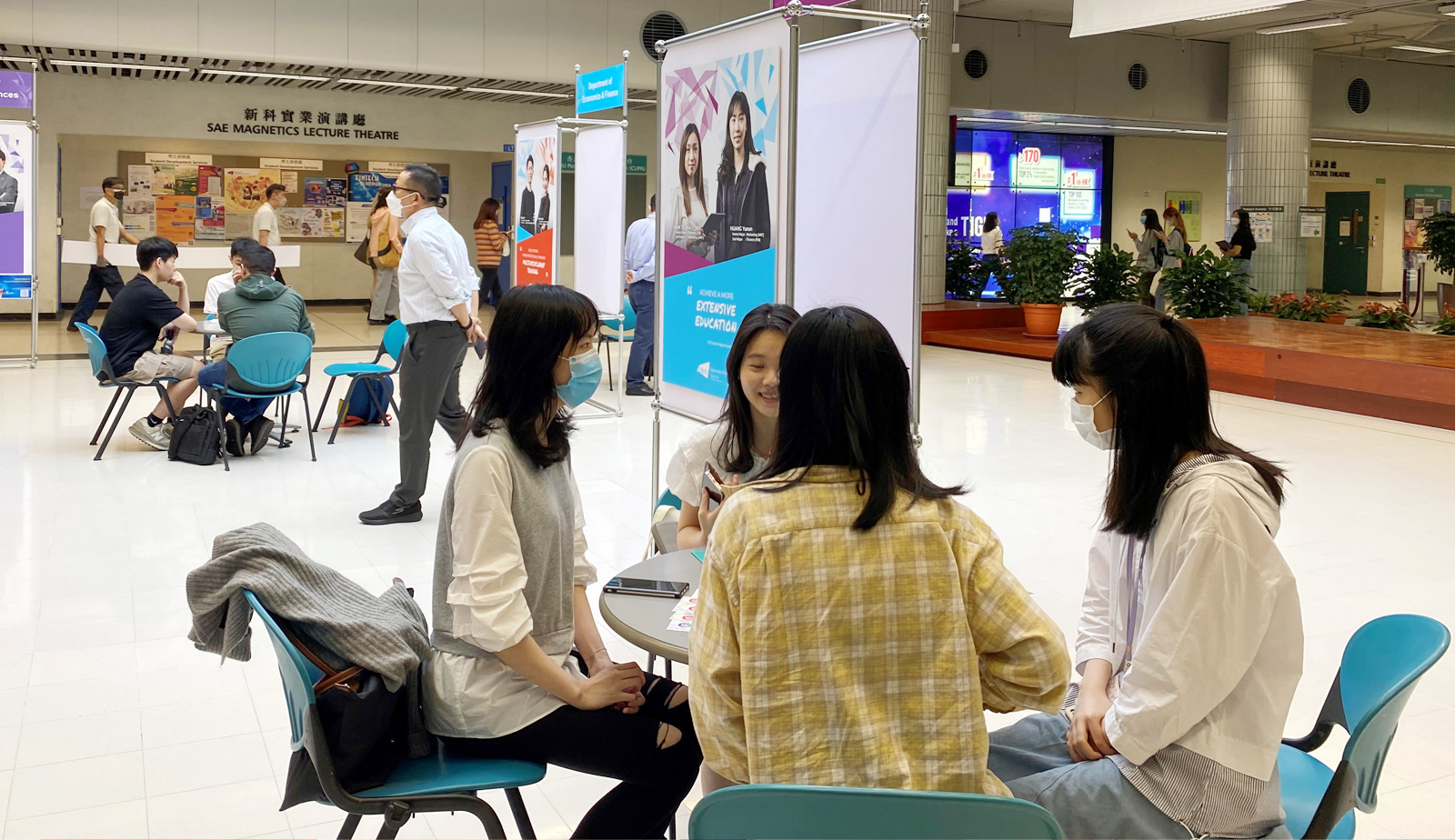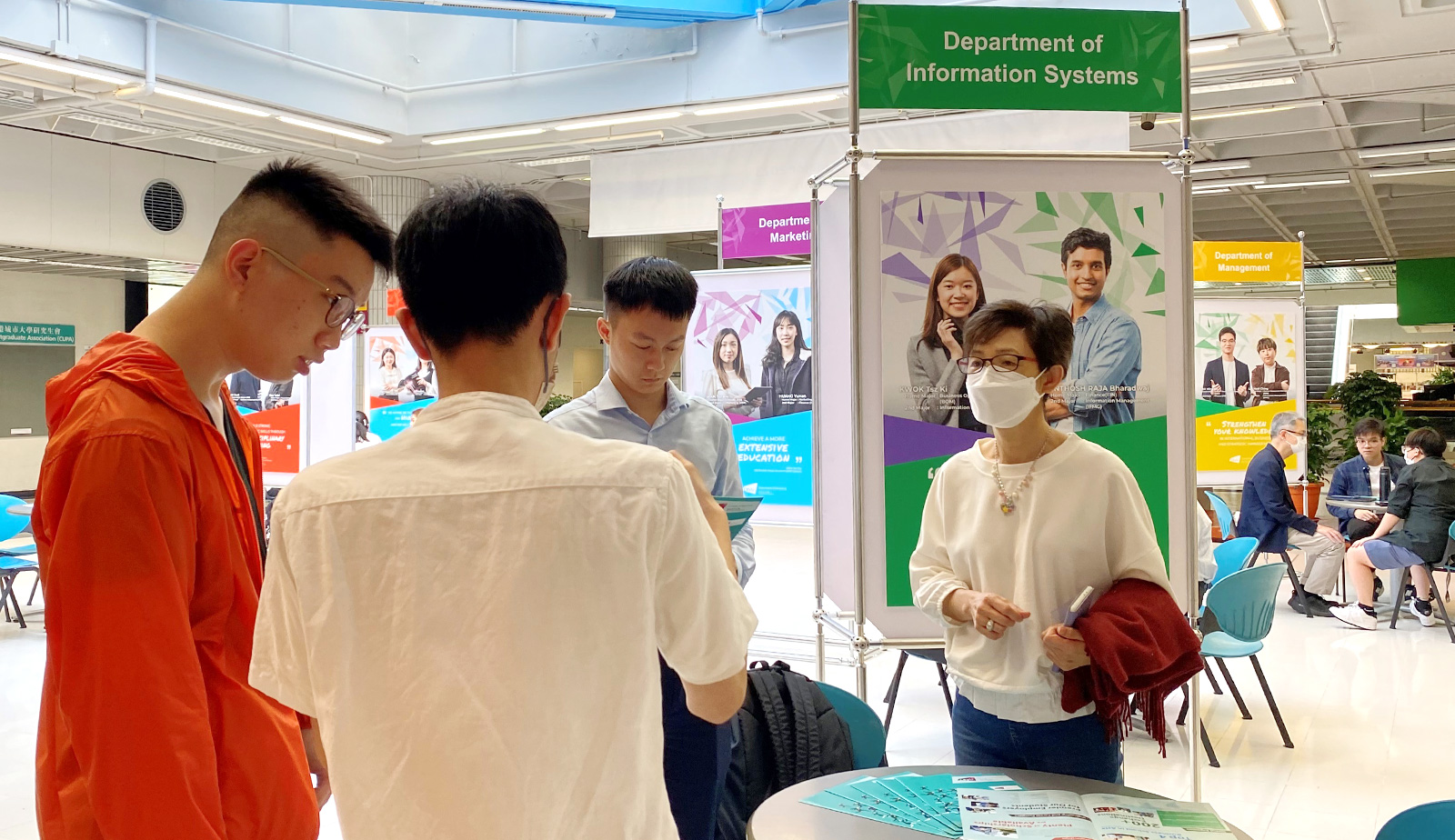 We are grateful to our Major Leaders and student ambassadors for sharing their insights on the CB Double Major journey, and for providing a sharing platform with up-to-date information for students before they lodge their application.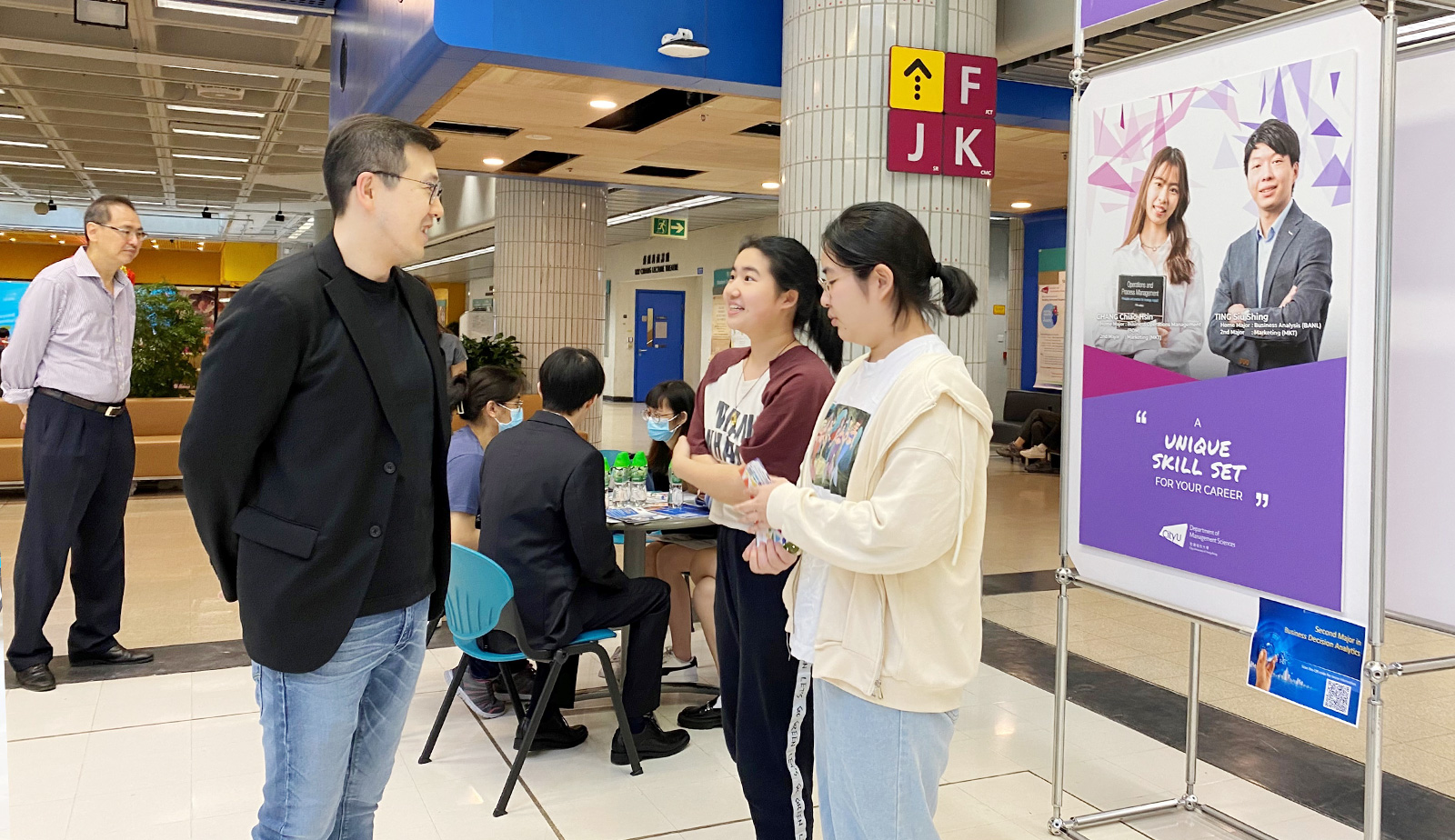 Year 1 students can submit their applications from 23 June to 6 July 2023 with the aim of getting two majors within 4 years with a minimum graduation requirement of 120 credits.  In doing so, they can benefit from expanding their skill set, experience multiple fields of study, gain exposure to different professions and industries, and broaden their career potential.  Why not give it a try?
Our student ambassadors also shared the benefits of taking the CB Double Major, such as:
Equip yourself to be a more competitive all-rounder
Landing a graduate job in cybersecurity
Achieve a more extensive education
Provide yourself with more opportunities and insights into your academic journey
Combine accounting savvy and strategic thinking for success in the financial field
Be active, be persistent, aim high, and fly!
We wish all students choosing the Double Major path a high-flying successful future!