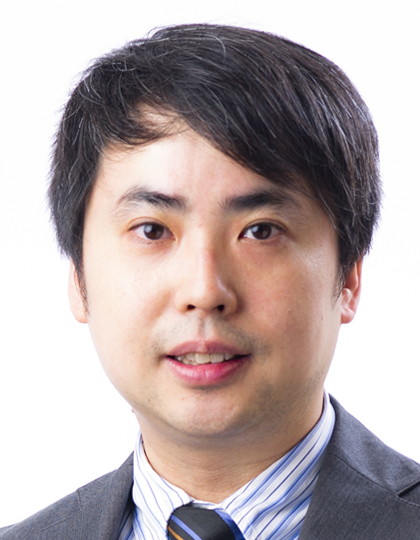 Mr. CHUNG Yan Kit Albert
鍾人傑先生
Instructor II
5-236, Lau Ming Wai Academic Building, City University of Hong Kong
Research Areas
Integrating Deep learning, Electroencephalography, and Virtual+Augmented Reality
BI - Big Data
Mobile Application Development
Business Application Simulation
Software development
Qualifications
MSc - Comp Sci
BSc - Math Sci
Biography
Albert has rich experience in IT and business industry including mobile application development, O2O services, social networking, augmented reality, machine learning & deep learning, Agile-Scrum project management, information security, enterprise application, and business intelligence. In the year 2017, he received IS BBA Contribution Awards and in 2008, he received the FB Teaching Excellent Award (Team). He has strong technical skills in mobile apps design and development, Java, .Net, ERP, CRM, Data mining, SAS, SQL Server, MS Access, Excel, UML, Web Services, AI and BI.
Under his Master degree dissertation, he has successfully developed the first 3G Remote Robot in Hong Kong in the year 2004, which provided an excellent platform for intelligent home monitor plus control.
Currently, he is doing his research on integrating Deep learning, Electroencephalography, and Virtual+Augmented Reality.


Android Development - Platform Libraries and Advanced Usage Certificate
Android Development - Network Programming and Advanced Techniques Certificate
ITIL v3
Oracle 11i System Admin Certificate
Member of IEEE CS
MCAD (Microsoft certified application developer)
Management and Presentation Skills Enhancement course Certificate
Teachers Update Course 2003 Certificate
Professional Qualifications
| Qualification | Certifying Organization |
| --- | --- |
| Adobe PhotoShop Cert | Welkin |
| Android Development - Platform Libraries and Advanced Usage Cert | HKPC |
| Android Development - Network Programming and Advanced Techniques Cert | HKPC |
| ITIL v3 | OGC |
| eBus suite 11i Sys Adm Cert | Oracle |
| MCAD | Microsoft |
Teaching Areas
BI & Datamining
EAI & SOA
HCI & Multimedia
Virtual Organization
O2O Services
Mobile Application Development
Internet Services
Information Service for Business Organizations
Social Software for Business
Innovative Technology
ERP + CRM
Online Service Management
GE
Business software development
Publications
Chapters, Conference Papers, Creative and Literary Works