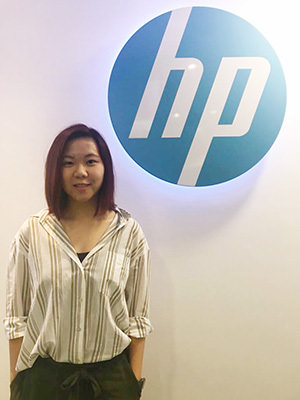 BBA Marketing student
Raven Chong
Raven worked as an intern at HP Inc. Hong Kong Ltd. in the summer of 2018.
It was my great pleasure to work at HP as a marketing communication intern for the last summer, it was indeed one of the greatest and unforgettable experiences that I had. And I have definitely gained a lot, from marketing skills to interpersonal communication skills.
By helping out in different consumer campaigns like 2018 Computer Expo and New Product Introduction Conference, I have expanded my horizons and improved my event management and communication skills.
I worked with different professional media, social, or PR agencies on campaign planning and execution, including KOL engagement and fans activation activities. All these allowed me to gain better understanding of the work culture in this industry and build my network in the workplace, which are definitely beneficial to my future career. What more can an intern ask for?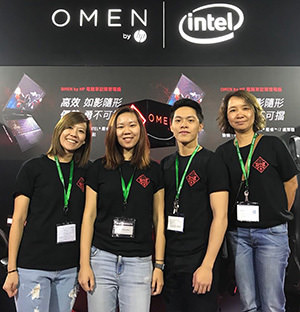 I would like to take this opportunity to thank HP marketing team for their trust, by assigning me to lead the OMEN by HP Gaming Competition in Campus. I had arranged three rounds of gaming event, which was definitely one of the most remarkable experiences during my internship. I had to walk through the whole process from drafting a proposal, pitching to universities, liaising with Student Unions, campaign promotion to campaign execution. It was really a lifetime opportunity for an intern to manage the whole event, and I am truly grateful for that. This internship allows me to better understand my strengths and weaknesses, and helps me better equip myself for future challenges.