BBA Information Management student
Margaret Fung Ching-yee
Three years ago I retook DSE examination and finally got into CityU. Unfortunately, I suffered a serious illness and took a semester break for rehabilitation. During my recovery, I made a promise to myself that I must spare my greatest effort to do the things I like, and treasure every opportunity and person I meet in my future life. That is the reason that nowadays I participate in many programmes.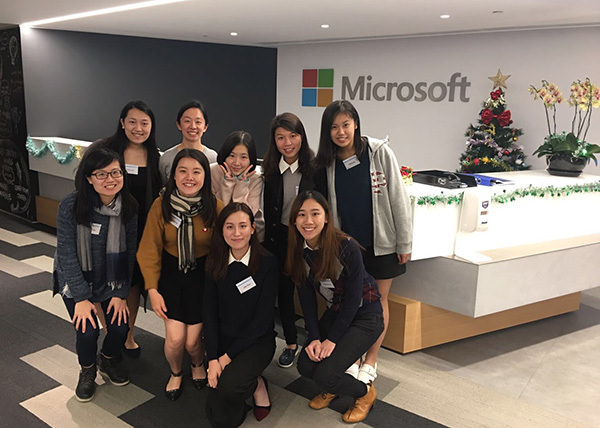 I have always been interested in hack project because I think it is so cool and exciting to gather with others who share the same passion in technology. At the beginning, it seemed quite hard for a person who didn't have a strong technical background so I hesitated to join. However, there is one motto I always believe in, "don't limit your challenges, challenge your limits". Humans should never allow their comfort zone to prevent them from adapting to changes or from trying a new venture. Therefore, I applied for the GirlSpark programme to challenge myself and enrich my Christmas semester break.
This GirlSpark camp offered me a chance to participate in a mini-hackathon which didn't require us to have a technical background. I am so glad I made a correct choice which gave me an invaluable experience. The hackathon gave me lots of insights from successful people in various industries. For the hack project, our team designed a mobile application for people who suffer chronic diseases to help them better monitor their health condition with Artificial Intelligence.  Users can simply take a picture of the results produced by a machine, and the app will help you record and predict. If you have problems, the chatbot will send you a message to give you recommendations. Our team built this project in just a few days. I think that is really amazing and I am really grateful for the experience. I was glad to meet all the girls from different disciplines and universities with a strong passion for technology, which gave me the motivation to explore deeply in this area. The camp offered me a great experience to broaden my horizons. I gained a valuable opportunity to know excellent students from other universities and exchange ideas with them.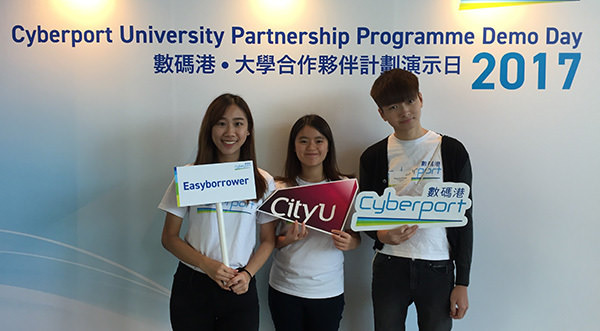 In May 2017, I got another opportunity to explore in a different area. I was nominated by the University to join the Cyberport University Partnership Programme, which is a fintech-focused entrepreneurship programme. Here, I gained a unique chance to participate in an Entrepreneurship Boot Camp at the Stanford Graduate School of Business last September and before that I also received mentorship from industry elites for the entire summer holiday. To develop a prototype, I made use of the knowledge I had learned in class to apply in both programmes. It helped to strengthen my skills in a real business environment, and not be limited to theoretical knowledge.
I feel so blessed to make a right choice and choose a great university with so many opportunities to explore in my areas of interest, enjoy support from the College, and meet life-long good friends. I am looking forward to exploring more unknown topics and trying out new things to make my university life fruitful in the coming two years.
(Written by Margaret, June 2018)