Achievements
Not only is the AC Department proud of having the brightest team of AC students, it also has some excellent faculty members and teaching staff, who have continuously earned high recognition and significant honors. We are honored to invite four faculty members and teaching staff to share their stories with us.
Name

Current Position

Award

Dr Raymond WONG

Associate Professor

College Teaching Excellence Awards 2014
Best Paper Award at 2014 International Conference on Business and Information

Best Paper Award at 6th Asia-Pacific Business Research Conference

Mr David YIP

Senior Teaching Fellow

University Teaching Excellene Awards 2015/16

Dr Yangxin YU

Associate Professor

Vernon Zimmerman Best Paper Award at the 26th Asian-Pacific Conference on International Accounting Issues

Dr Liandong ZHANG

Associate Professor

The President's Awards 2016

College Research Excellence Awards 2014
Dr Raymond WONG | Associate Professor
Dr. Raymond Wong has persistently demonstrated his enthusiasm in teaching. He has led groups of students to engage in internships and study tour programmes over the past years.
 "Teaching the elite AC students and cultivating them to be successful professionals is a challenging task, but it is really enjoyable and rewarding. I teach students from my heart; I try my very best to share everything that I have; I listen to see what I can help; I guide them how to learn; and I share my life experiences with them (including work experiences, ethical dilemma, job hunting, family, etc.). I hope all these would contribute significantly to students' continuous development and improvement in their future," he said.
Upon receiving the College Teaching Excellence Award 2014, Dr. Wong earned good praise from the CTEA Selection Committee 2014 and the Dean:
"Dr Raymond is an enthusiastic teacher who uses his expertise and passion to make a powerful and lasting impact in the lives of his students. He not only imparts knowledge to students, but also shares values and principles to enable them to become well rounded and socially responsible accounting professionals. It's noteworthy that he bridges knowledge to practice by coordinating internship placement for students." (Announcement on 2014 CTEA results on 6 March 2014)
IIn addition, Dr. Wong has impressed the Department by receiving the Best Paper Award at the 2014 International Conference on Business and Information and the Best Paper Award at the 6th Asia-Pacific Business Research Conference in 2014.

Since the beginning of his career, his passion in research and teaching has been directed by "I am seeking, I am striving, I am in it with all my heart," which is a famous quote by the renowned painter Vincent van Gogh.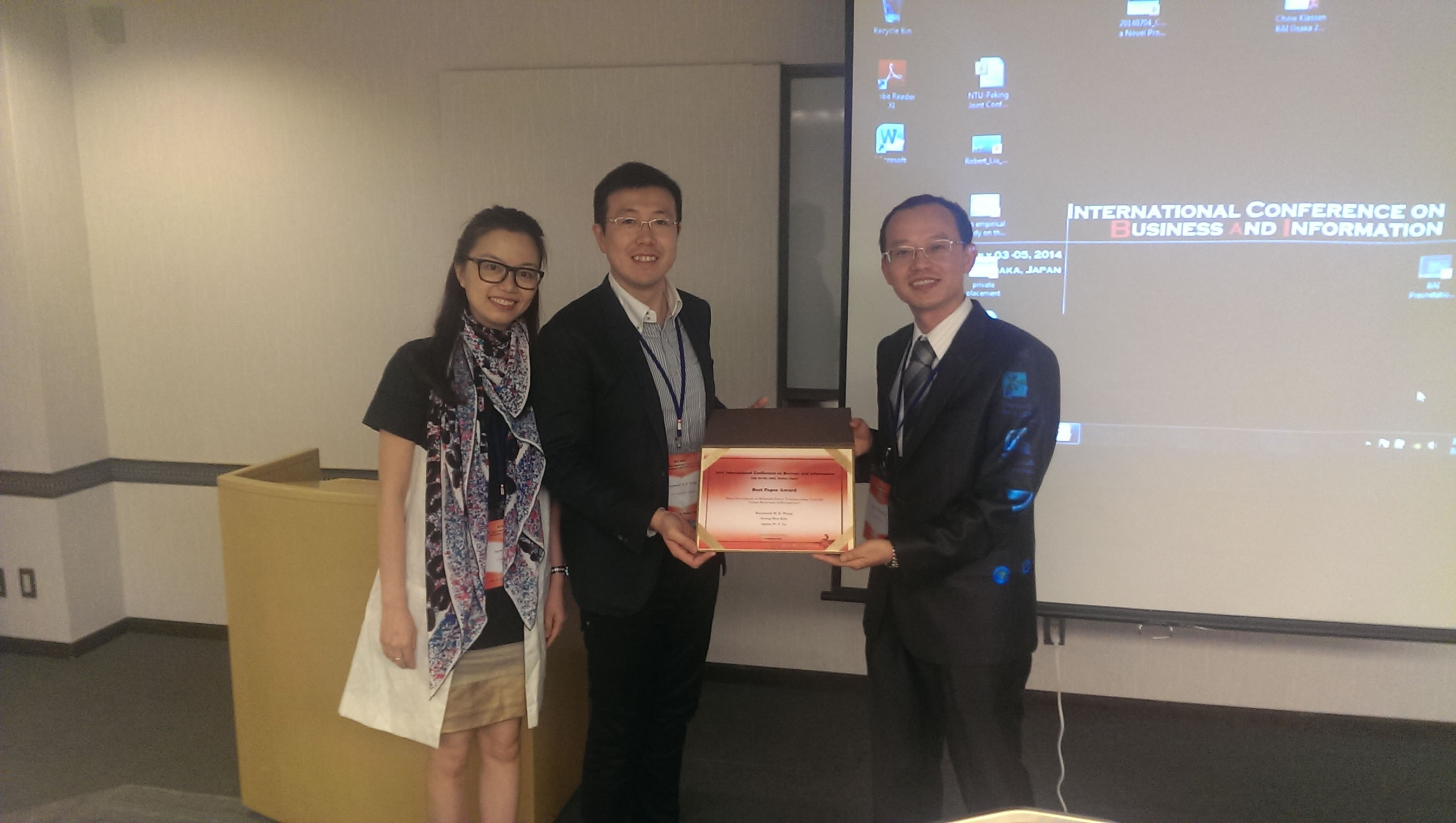 Mr David YIP | Senior Teaching Fellow
There are many ways of contributing to the education sector, but benefiting students through education must be one of the most time- and effort-consuming tasks. Mr. David Yip shares his view of nurturing and facilitating students' well-rounded development into a competent professional accountant and civilized person.

David worked in the professional sector for several years before returning to academia and starting his education career. Over the years, he has engaged in various educational functions and taught various courses both at the undergraduate and Master's levels. In the past twenty years, he has also been greatly involved in students' training and development, which he considers the most meaningful and contributory educational function.

"If professors wish to contribute to our students' successes and achievement, first we must always put students' benefits as our first and foremost objective," David says. "This is an important mindset to drive ourselves to always think of what is really good for students. Secondly, we must continuously excel ourselves in terms of both academic knowledge and professional practices. Only if we are competent in ourselves can we facilitate our students to become competent. Thirdly, we need to develop flexible teaching styles and modes of interaction to suit the various styles and personalities of different students during the educational and nurturing process."

Therefore, David both shows a caring attitude and encourages students to work harder, and at other times he puts more pressure on students and "forces" them to work harder. To David, it is important to establish mutual trust with students: "If students have trust in us both in terms of our good intention and capabilities, they are more willing to talk to us, share with us and learn from us." These educational processes require much time and effort to implement and operate, but David considers it very worthwhile for the benefit of students.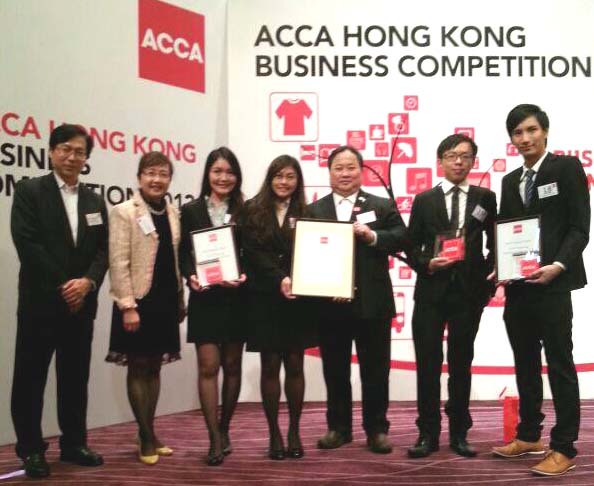 ACCA Championship in 2013

Dr Yangxin YU | Associate Professor
Dr. Yangxin Yu is originally from Xi'an, the capital of ancient China. He studied Economics at Xi'an Jiaotong University and completed his Ph.D. in Accounting at the Hong Kong University of Science and Technology in 2011. Dr. Yu joined CityU in 2014. Prior to joining CityU, Dr. Yu worked for three years at the Australian National University in Canberra, Australia. He has been teaching Financial Accounting and Management Accounting courses to undergraduates and postgraduates at CityU and the Australian National University.

Dr. Yu was awarded the College of Business Research Excellence Award in 2016. His research interests include financial reporting and executive compensation. His publications have appeared in top-tier accounting journals including the Journal of Accounting and Economics, The Accounting Review, Journal of Financial and Quantitative Analysis and Strategic Management Journal. His recent publication in The Accounting Review reports that the use of accruals to manipulate the books has been cut back, but other methods have instead become more popular after the voluntary adoption of clawback. This research was featured by American Accounting Association (AAA) Press Release, CFO Magazine, Thomson Reuters Accounting Alert, The National Law Review, Accounting Today and Financial Director.
Dr Liandong ZHANG | Associate Professor
Dr. Liandong Zhang received his B.A. in Accounting from Tsinghua University in Beijing and his Ph.D. in Accounting from Nanyang Technological University in Singapore. After teaching in Canada for three years, he joined the AC Department in 2010. He is an active researcher in the fields of corporate financial reporting and disclosure, corporate governance, and taxation.
Since joining CityU, he has published nine articles in top-tier accounting or finance journals, most of which are co-authored with colleagues in the Department. His research won the College of Business Research Excellence Award in 2014 and the 2016 MIT Asia Conference in Accounting Best Paper Award.

In recent years, he has been mainly teaching Financial Accounting and Analysis at the undergraduate or Master's level and Ph.D. seminars. As an experienced educator, he puts a strong focus on the transfer of knowledge and the establishment of a lifelong learning attitude, rather than academic results. He also puts strong emphasis on the development of students' analytical thinking and communication skills, which are fundamental elements that sustain their lifelong professional and personal development. To recognize his efforts in educating Ph.D. students, the College of Business awarded him the Excellent Ph.D. Supervisor Award in 2016. Recently, the University has awarded him the prestigious President's Award to recognize his overall contribution to the University in the past five years.

Dr. Zhang is married with one son and one daughter. In his spare time, he likes playing badminton and swimming.