Knowledge Transfer - Social Enterprise Consultancy Projects
Knowledge transfer in accountancy or accounting as a business discipline has little to do with technology transfer such as patents and licensing. We target the academic community, the professional accounting or business community, social enterprises and NGOs, and the general public for knowledge transfer. The AC Department undertook two initiatives in knowledge transfer this year.

Project 1: Poverty Alleviation through Training and Educations
A team of four accounting students (supervised by a senior social enterprise management consultant and Dr Sidney Leung) applied their accounting and finance knowledge in consultancy work for a Continued Education Centre of St. James' Settlement. Under the supervision of an NGO management consultant, the project team reviewed the existing operation and financial plans for the centre and proposed a business model including recommendations for an efficient operation plan and a financial plan.
DENG Mingming, Joanna | Year 3 (2013 cohort)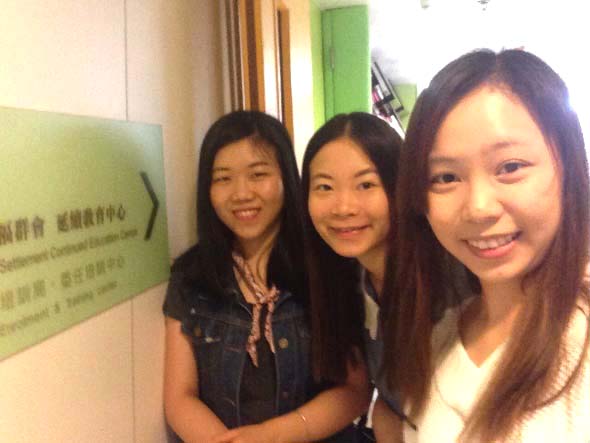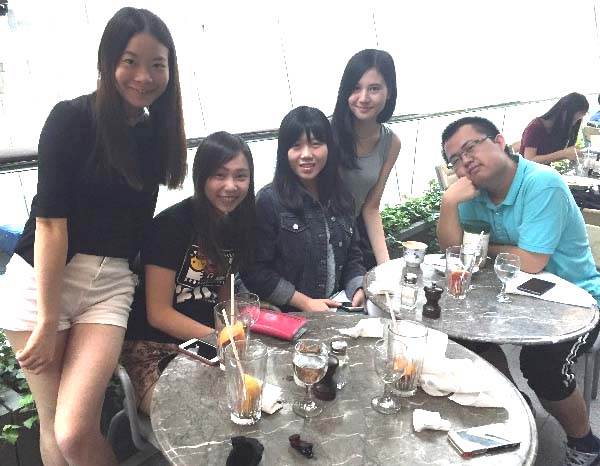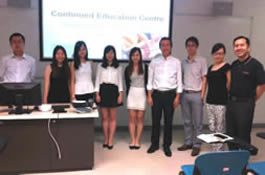 Gaining More Than Expected

The 6-week social enterprise consultancy project was one of the significant experiences in my university life at CityU and had a profound influence on my self-discovery and knowledge discovery. This was not only a volunteering experience, but also a valuable opportunity for me to think beyond figures and to apply accounting knowledge to real business practice. I also developed an insight into how to sustain a social enterprise by comprehensive financial analysis and planning. Moreover, this project has inspired me to participate in more business case competitions in my university study. By doing such case analysis, not only can I apply accounting knowledge to real practice, I can also understand more about specific industry norms. These experiences will undoubtedly nurture my business thinking, and be a cornerstone for me to step into the business advisory field in the future. This project is definitely worth joining, as you will surely gain more than you expected.

Project 2: Social Enterprise Restaurants
The project team (four accounting students) first studied the financial data of three restaurant branches and compared the data of the first branch and the second/third branches. After knowing their income and expense patterns, the team developed a sustainable financial plan including some financial ratios (food cost, salary, rent, and utility), and cash flow analysis for the social enterprise to better monitor the performance of these three branches and find synergies in cost savings or income generation.
LAU Po Ying, Evana | Year 4 (2012 cohort)
Valuable Volunteering Experience
It is quite common for Accounting majors to work for the accounting department of private organizations. Fortunately, the social enterprise consultancy project provided a precious chance for me to further understand the management and business strategies of social enterprises in Hong Kong. The project provides a platform for students to serve NGOs/social enterprises under the supervision of experienced NGO management consultants. The project has been a valuable experience to me during the past two months. It has helped transfer my knowledge to real life cases. For instance, we were required to transfer financial statements into meaningful advice to the NGOs from the perspective of branch managers. Overall, the project is a unique academic activity to which other extracurricular activities can seldom compare.
Enhance Competitive Edge
The project has greatly enhanced my competitiveness in the business field. Last Chinese New Year, my friends and I ran a business in one of the booths at the Victoria Park. This was my very first chance to engage in real business. Using the accounting analytical skills I had learned during my participation in the social enterprise consultancy project, I was able to transfer and apply knowledge to a real situation, and make substantial improvements. I was able to keep the business performing better and better. In the end, the business was a great success and was praised in the mass media as one of the best original products. I think the experience I gained from the social enterprise consultancy project helped me understand the necessary business operations and enhanced my management knowledge when setting up a company. Most importantly, my communication and teamwork skills greatly improved.