4-week Study Tour to Seoul
For the first time, CityU students from the AC Department were among those from other two universities (Sun Yat-sen University and Seoul National University) in a Tri-College Exchange Study Tour. The 4-week study tour took place at Seoul National University (SNU) in South Korea from 28 June to 25 July.
CHEUNG Sui Man, Mandy | Year 2 (2015 cohort)
Precious Learning Experiences in Korea
I am Cheung Sui Man Mandy, a Year 2 student majoring in Accountancy (Professional Accounting Stream).

It was a great opportunity for me to broaden my horizons and learn to be independent. As I am a conservative and passive girl, to step out from my comfort zone to a new environment is a challenge for me. I chose to study at SNU because it is the top university in Korea and I believed I would experience differences in the learning environment, culture, eating habits, and so on. Also, the influence of K-pop and the Korean entertainment industry has become stronger than before, which is driving their manufacturing industries to move forward. Therefore, Korea was a suitable place for me to study the course of AC4321 Management Accounting. But the most important reason for choosing this tour is that I wanted to test my limitations—to see what I can do and how brave I am. Seoul was my starting point.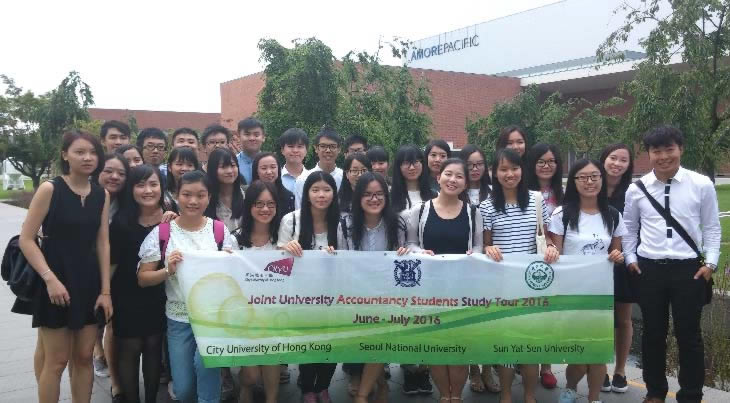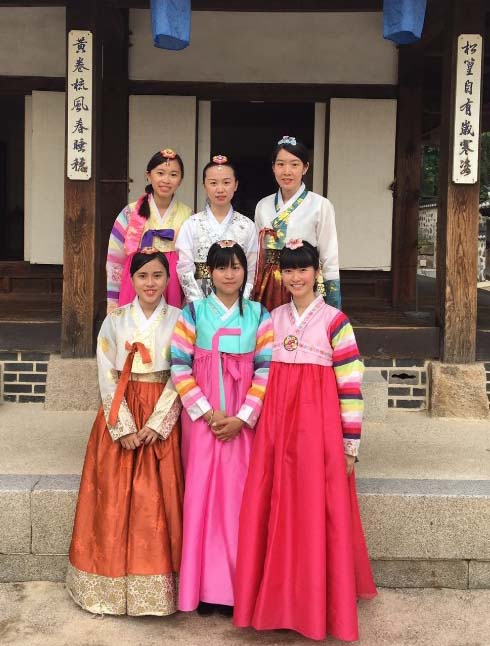 Dr. Lee, our professor at SNU, always raised advanced questions such as who the real owner of a company is. He wanted to guide us to think deeply and understand that accounting is not only about calculations and standards, but also about management, decision making and the heart of the company.

The Seoul study tour was not only for students to study management accounting, but also provided us with different experiences and activities to understand more about ourselves. Our creativity and critical thinking was inspired in ways that are useful for our career and entire life.
Farewell SNU colleagues and express thankfulness to Dr Lee Woo-Jong.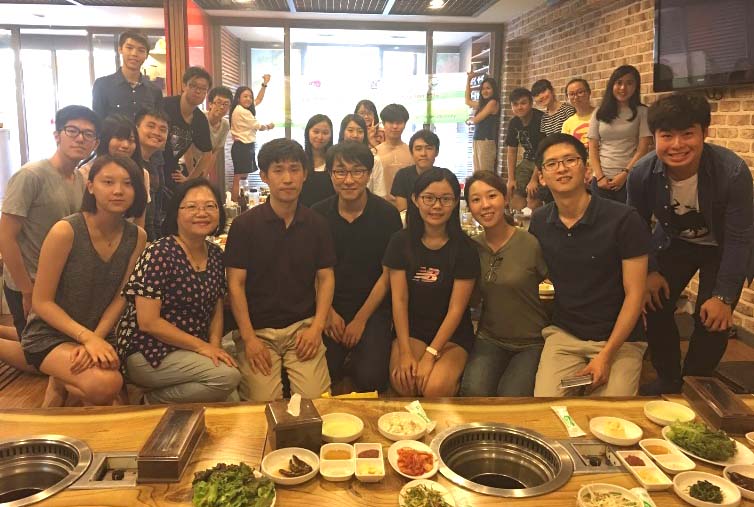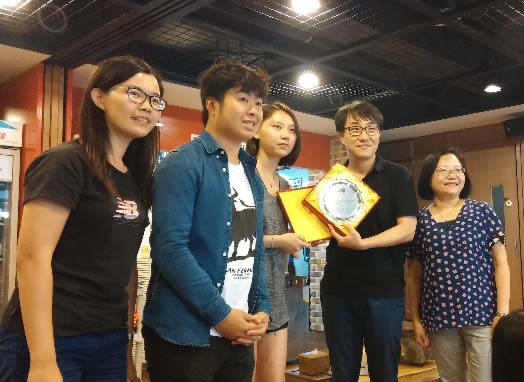 LEE Yuen Chit, Kelvin | Year 2 (2015 cohort)
Amazing Campus and Facilities at Seoul National University
This was the first time I had lived in a student residence with roommates. The residence was well-appointed. An open-kitchen and washing machine were provided. Even a balcony was included in the residence. However, the walking distance between the college and residence was around 20 minutes. It is hard to imagine how large the school area of SNU is. In terms of facilities, SNU is like a community. Basic needs for students, such as restaurants, convenience stores, library and bookstores, are situated around the university. In addition, students can also find other campus services like banks, a post office, and a hair salon. Even a souvenir shop. Overall, the comprehensive facilities of SNU really surprised me.

Fruitful and Unforgettable Experience in Korea
I think that we can learn a destination's culture from books, but learning a few key phrases for daily communication is also a way to understand their culture and lifestyles.

Time flies when you are having fun. The study trip was a fruitful and unforgettable experience for me. Joining a study tour gave me a chance to be independent and to discover new and interesting things. Therefore, I highly recommend students go for a study tour. The invaluable experience will provide you with a chance to learn and mature.