Deloitte is holding a Tech. Talk, an online webinar on 26 Sep 2023. Reserve your seat today.
What is Tech.Talk?
An online learning series specifically tailored for students interested in technology providing them exposure to new and emerging technologies across Asia Pacific regardless of their academic year or specialisation.

LIVE bimonthly webinars demystifying real-world client solutions and empowering individuals to gain a deeper understanding of cutting-edge digital solutions.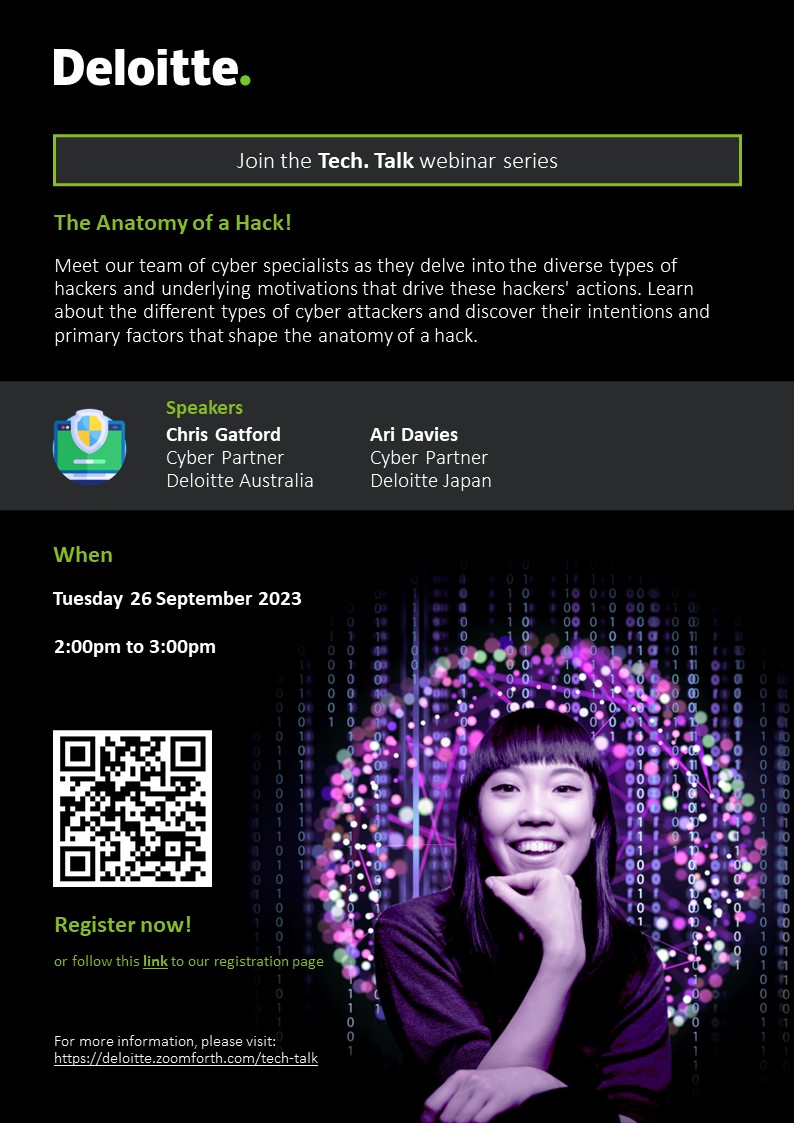 Or refer to the registration page HERE.