10-day Training Program on Public-Private Partnership and One Belt One Road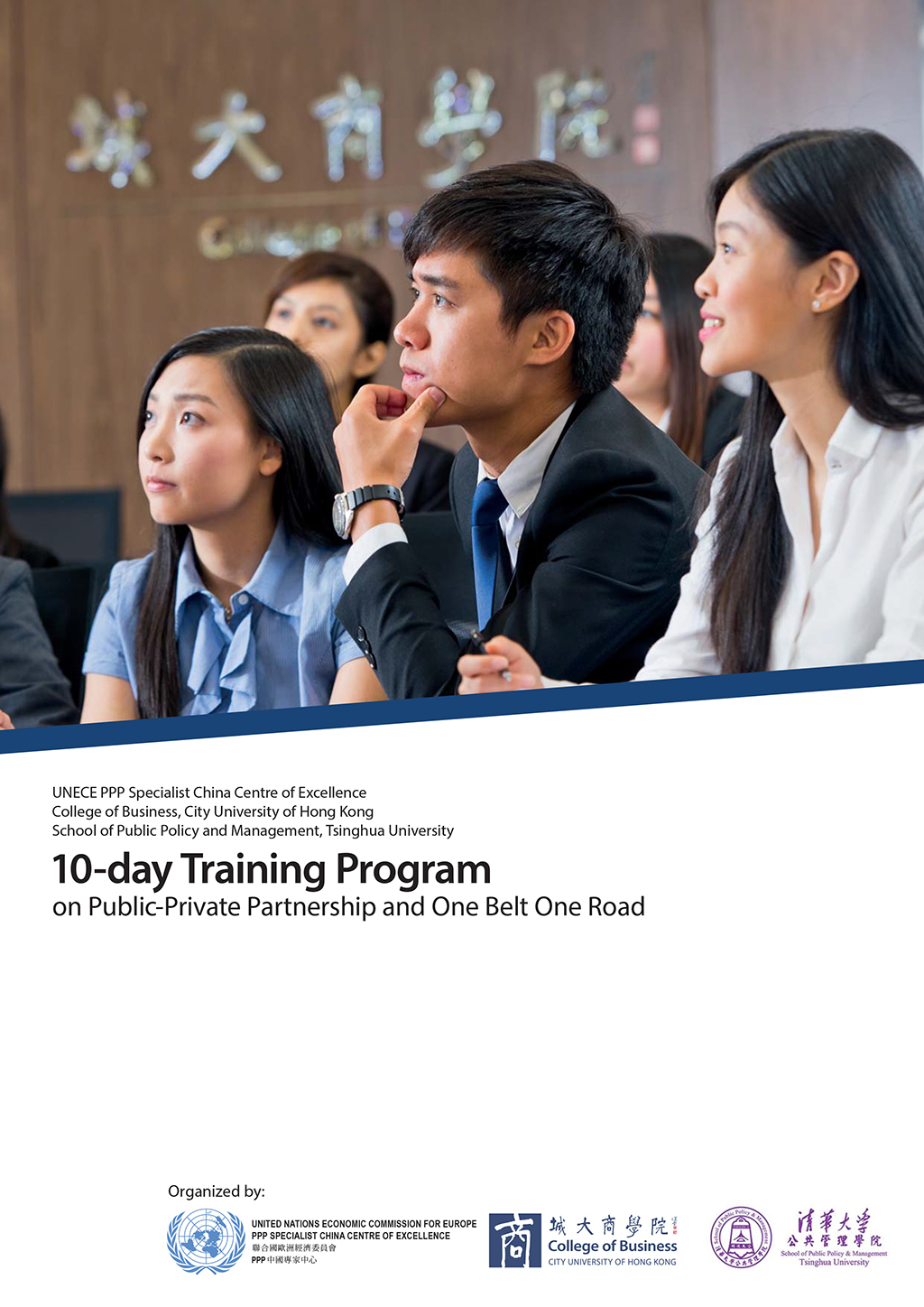 This program is designed for senior government officials and business executives in public sectors, private enterprises and multi national corporations in the Greater China region. It is most suitable for those who are interested in developing and implementing Public-Private Partnerships (PPP) and/or One-Belt-One-Road (OBOR) strategies. Participants include:
Senior Officials of Governments, Public Organizations, or Non-Government Organizations
Senior Government Policy Makers and Officials in Charge of

PPP Projects
OBOR Initiatives

Chief Executive Officers
Chief Operating Officers
Members of the Board
General Managers of Major Business Units (e.g., Chief Finance Officers, Chief Investment Officers, Chief Strategy Officers, etc.)
Team Leaders of Functional Departments
Program Dates
This program is designed with flexibility in the timing of delivery.
There are three planned offerings over a year: March/April, July/August, or November/December
Admissions
Please submit your application at least 6 weeks before the program start date. Since qualified candidates are admitted on first-come-first-served, space-available basis, early application is encouraged. Admission is selective and based on professional achievement and organizational responsibility. We look for senior managements who have demonstrated leadership talent and experience.
More Information
[ Please download our brochure for more information ]
Application / Enquiry
Miss Frances AU
Email: oborgo@um.cityu.edu.hk