College of Business hosts Commencement for 2021 graduates
26 May 2021
To align with international practices, CityU has advanced Congregation from November to May, and has renamed the ceremony as Commencement. The College of Business and its six departments host eight sessions of commencement between 23th to 25th May for over 2,300 students who graduated in Semester A 2021/21 or are expected to graduate in Semester B 2020/21. Graduates can attend the ceremony inside the campus or opt to join virtually.
Professor Frank Chen, Dean of the College, presided at the Ceremony. He congratulated the graduating students and gave them a few pieces of advices – try to become tech savvy in their job; take courage and think positive; never stop learning and never stop learning how to learn; be proactive and be a problem-solver at work; and look around and be open-minded.
Professor Chen also encouraged the graduating students to enjoy a role as active alumni, he said, "Our alumni are our lifeblood and are a significant mean by which we refresh ourselves, and stay up to date with current practice. I hope that you will take opportunities to contribute to the education of the coming generations, and will revisit us at the earliest opportunity."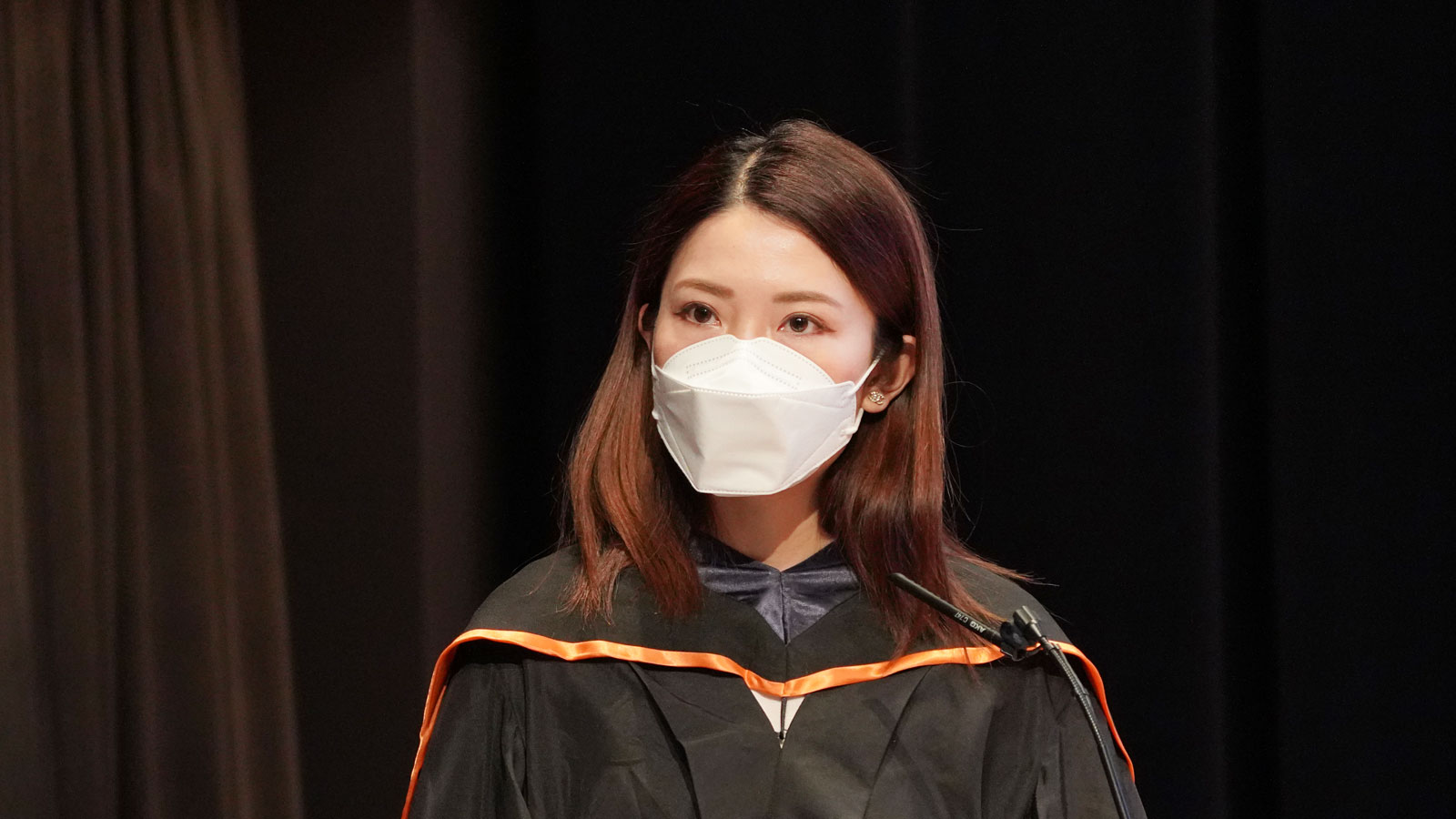 Zoe Cheung from EMBA programme represented postgraduate students and addressed at the ceremony. She expressed her heartiest gratitude to families, friends, teachers, mentors and classmates for the support and guidance throughout the study journey. "The EMBA experience has widened my eyes, brightened my mind and marked the pivotal moment in the life. Treasure every opportunity to stay tuned and keep learning. You would find more than expected when you have achieved your goal," she added.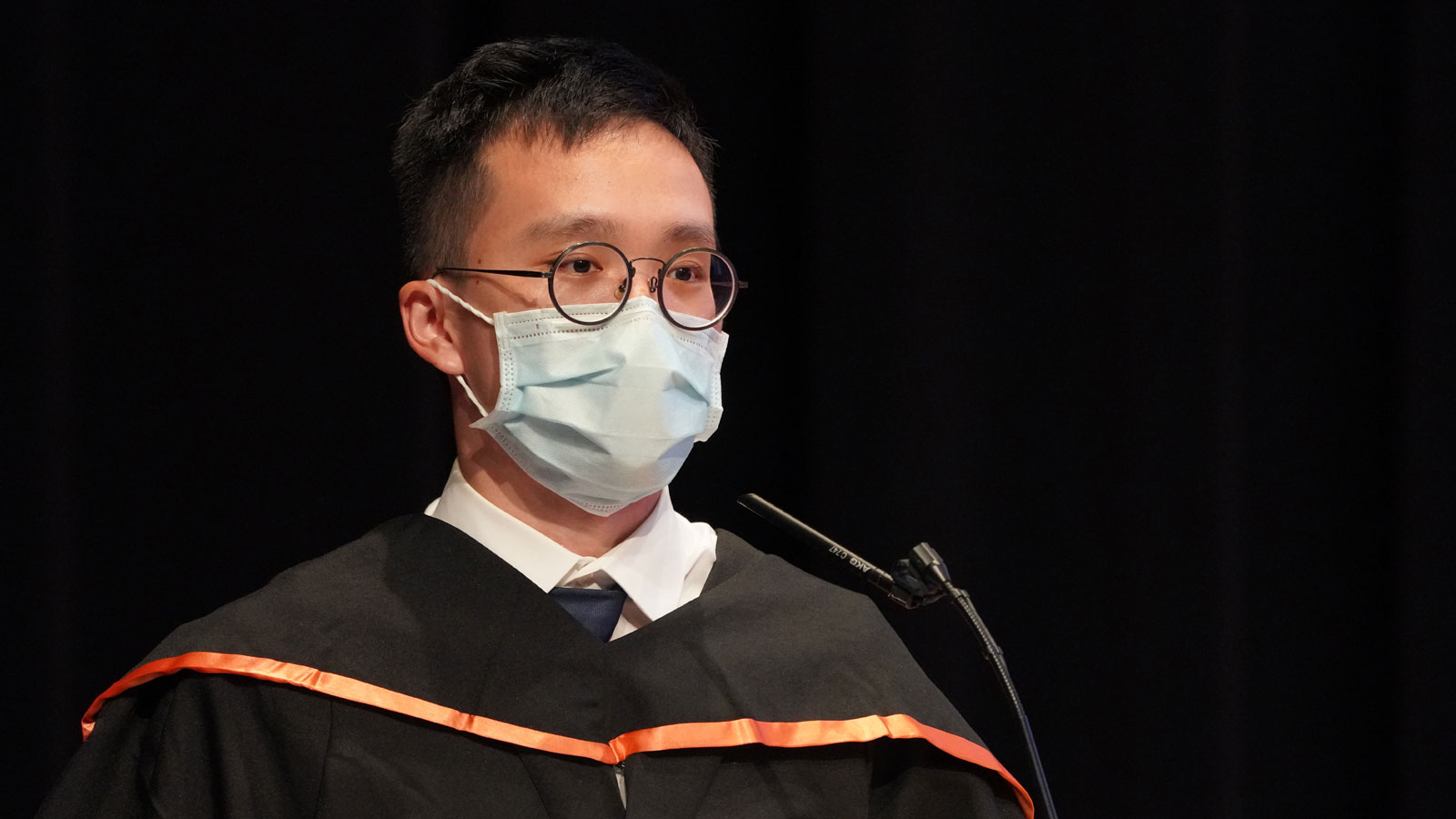 Oneil Su, graduate representative of the undergraduate programmes, said he is thankful for all the supports along the fruitful and meaningful learning journey. He said,  "This is a journey that makes me realise that although things can change fast and expectedly, one thing does not change is that I learnt and grew every time from all those experiences." He also encouraged his peers to embrace changes and continually find out the inner peace and the unique story among themselves.
The College wishes all graduates fulfilment and happiness in their life.