CityU team gains victory in HKCGI Paper Writing Competition
9 Nov 2021
Isaac Lee and Hellen Liu, final year BBA Accountancy students, teamed up with Shevin Fan and Magnolia Wang from the School of Law, and won the Best Paper Award for CityU in the Corporate Governance Paper Competition and Presentation Awards 2021. The competition was organised by The Hong Kong Chartered Governance Institute (HKCGI), and the team's champion paper will be published in the Institute Journal CSj.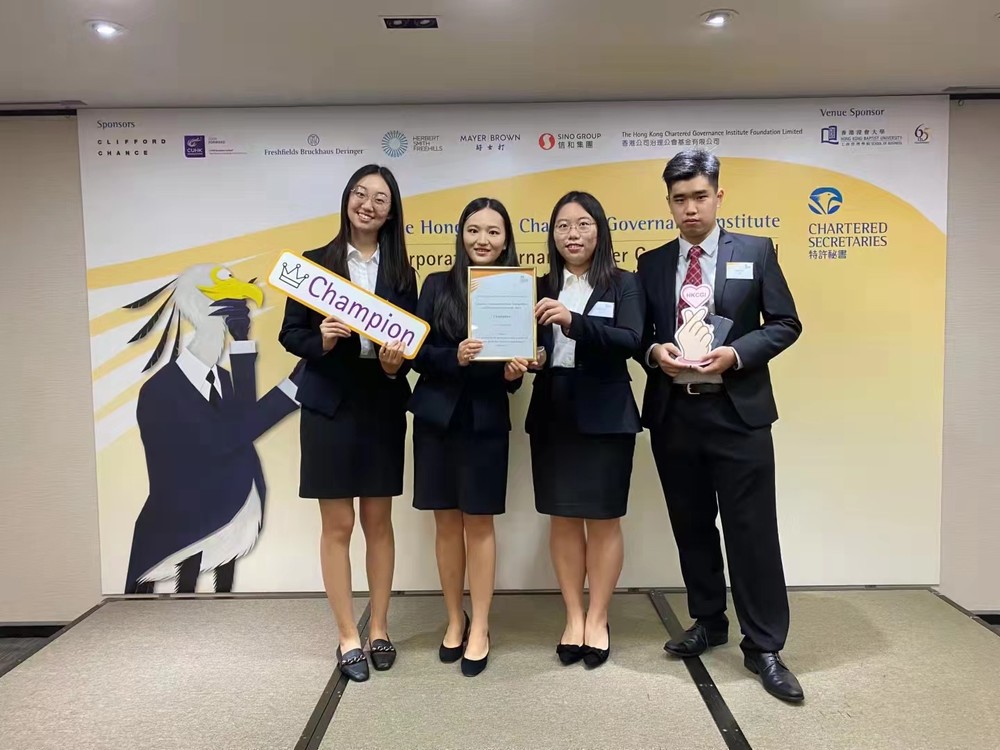 The annual competition aims at promoting the importance of good governance among local undergraduates and providing them with an opportunity to research, write and present their findings and opinions on the selected theme. This year, 26 teams consist of 83 students from nine universities or institutions submitted research papers under the theme "Is it possible to tie governance with a sense of purpose given the myriad of stakeholders' interests?" The CityU team's entry stood out among other submissions and entered the finale held on 30 October. The team finally won the Best Paper Award.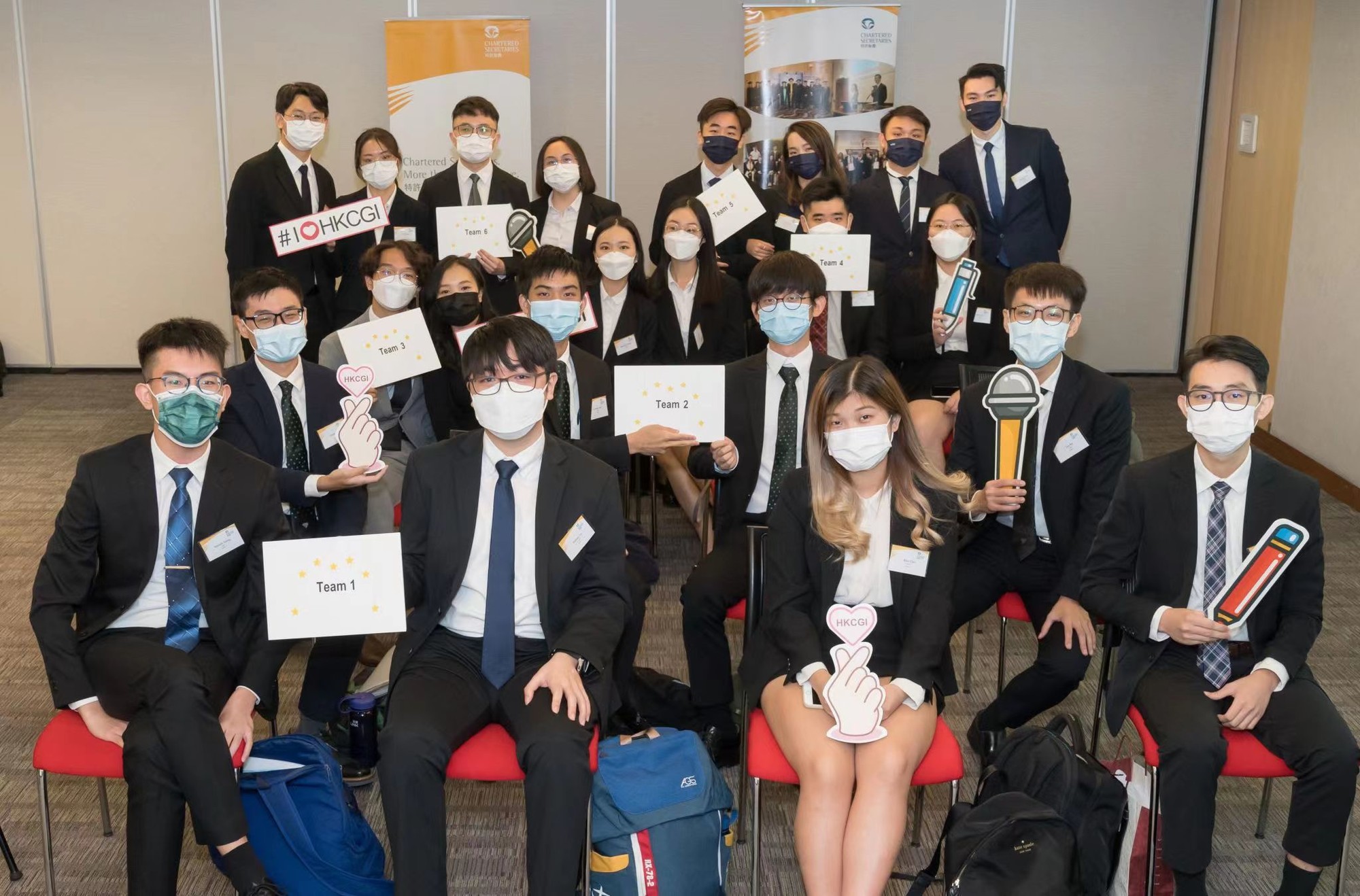 Isaac expressed appreciation to his teammates, he said, "We worked hard together and spent much time on research and writing this summer. To me, time was a challenge. I needed to work for my internship in the daytime, and do the research and writing at night. In weekends, we needed to discuss about our findings from the readings. This was stressful, but fortunately I had great teammates who supported me all along the way."
"Winning this competition is the best memory of my university life. It is also my honour to work with outstanding students from the College of Business and the School of Law. I hope it is a gift to the College of Business and Department of Accountancy before my graduation," he added.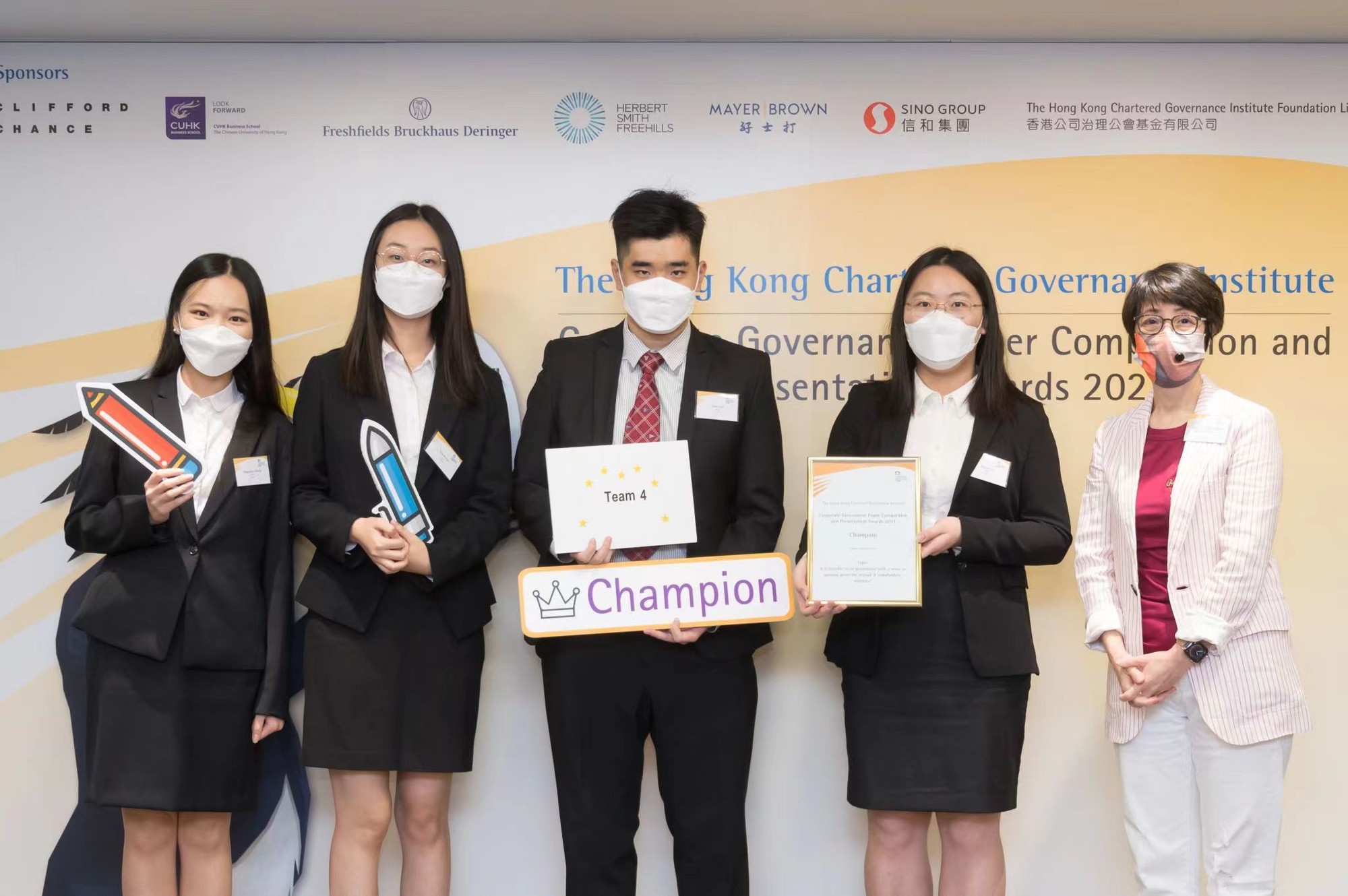 Another team member Hellen said through the competition, the team had gained a deeper understanding on possibility of promoting purposeful governance with the myriad of stakeholders' interests. "What challenged us was that we not only needed to write a research paper, but also to present our solutions to the audience. During the competition, we get both academic writing and presentation skills improved. We also learnt from other teams at the final presentation. Last but not least, I am thankful to my teammates, as well as this memorable and precious learning opportunity," she said.
The College congratulates the winning team on the brilliant achievement.