CityU team triumphs in PMI Hong Kong Chapter Project Management Case Competition
18 May 2022
"Smart People Consulting", a team of six CityU Business students, won the Best Project Award in the PMI Hong Kong Chapter Project Management Case Competition 2021-2022.
The competition was organised by the Project Management Institute (PMI) Hong Kong. 300 students from nine local universities entered the competition and attended trainings on 18 December 2021 and 8 January 2022. Then, 178 students formed 36 teams and submitted project proposals and project plans, as well as reflections on how they applied project management skills to manage the competition project. Eventually, eight teams, including three from the CityU College of Business, were shortlisted to present their projects to a panel of six judges on 9 April 2022.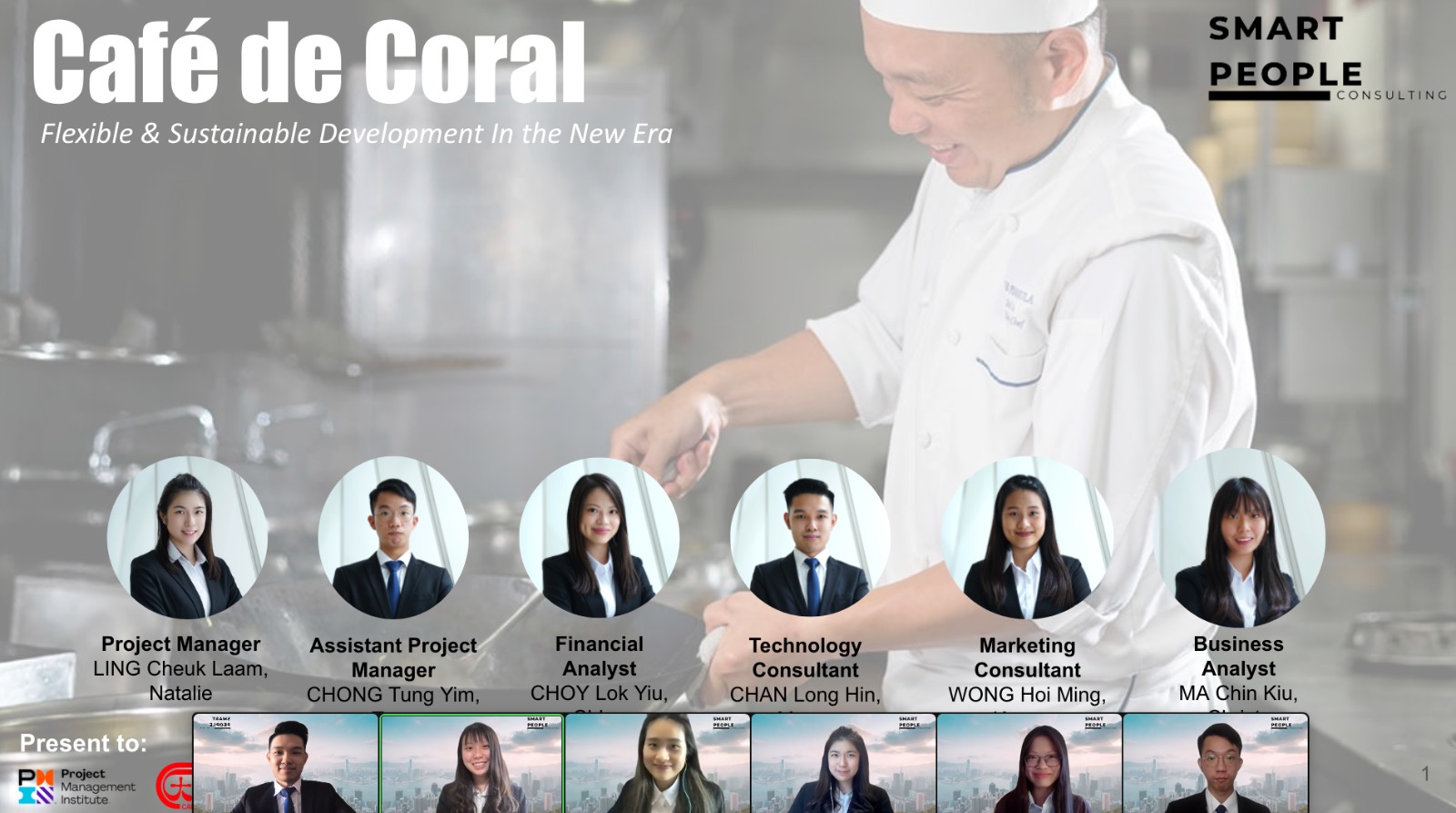 Smart People Consulting from CityU impressed the judges with the effective use of project management skills and knowledge. Members of the winning team include:
Marco Chan, BBA Information Management
Tony Chong, BBA Accountancy
Chloe Choy, BBA Finance
Natalie Ling, BBA Business Economics
Christy Ma, BBA Accountancy
Kammy Wong, BBA Marketing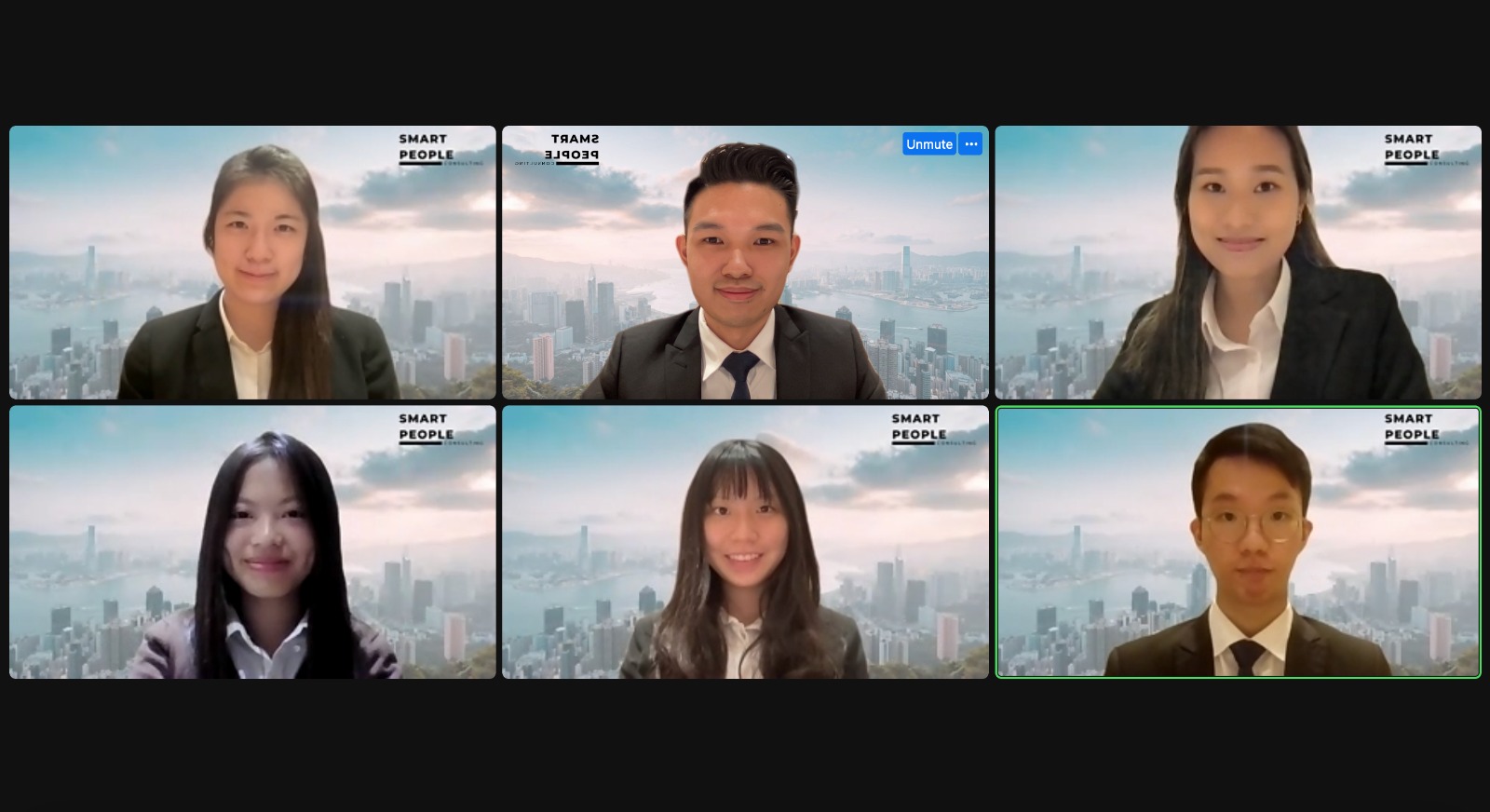 Team leader Natalie deemed that it was one of the most invaluable case competitions she had ever joined. The competition enhanced her ability to lead a team using various project management tools she learnt through the earlier workshops. She also expressed gratitude to her team members who overcame challenges with effective communication and teamwork.
Chloe also shared that joining this case competition is one of the best memories of her university life. She said that building a budget forecast for a real-life business case was a priceless experience for a finance student. "United we grow, with our zeal and endeavor–I would like to thank my amazing teammates who fully supported each other, especially that I was on my exchange programme in the UK during the competition," she added.
It was Marco's first time joining a business case competition and he was glad that he has stepped out of his comfort zone to embrace challenges. He said, "If you never try, you'll never know what you are capable of."
Kammy said the team spared no effort to contribute knowledge and ideas to the project. She said, "It was an arduous journey as we had to manage time between the project and our academic work. We supported each other along the way and I believe that our team spirit was the key to success."
Christy shared that the project progress was hindered at the beginning because of some wrong decisions. However, the team quickly rectified the situation, they did research thoroughly and discussed thoughtfully.
Tony said, "The competition has improved my soft skills, especially my communication skills. I am grateful to have a team of marvellous teammates."
The team will be presented the award at the PMI Hong Kong Chapter Annual Congress 2022 later this year.
To learn more about the competition, please visit website.