BBA Accountancy 2022
Isaac Lee
Isaac is a fresh graduate of our BBA Accountancy Programme and he is now joining a two-year innovative leadership programme at PwC. Isaac published a novel last year. Here he shares his stories about accounting and literature.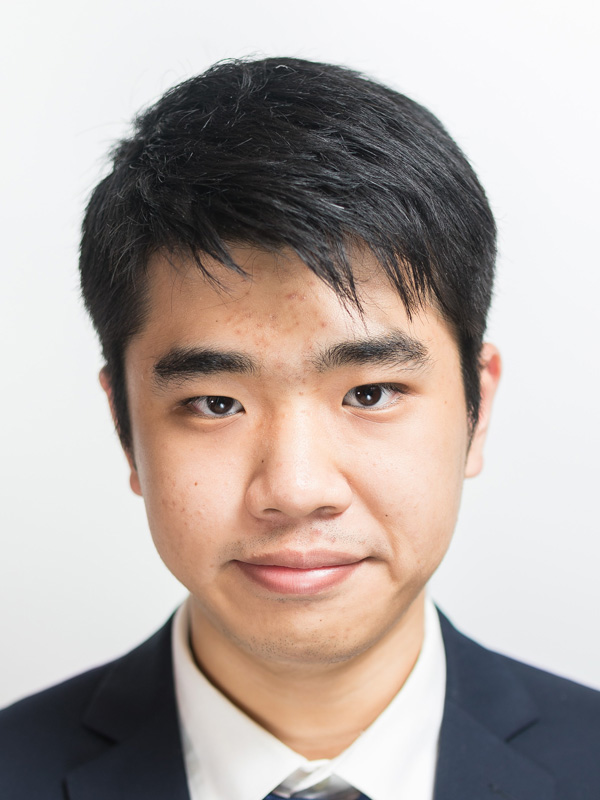 My name is Isaac, a graduate of the Department of Accountancy (AC). Thanks to the well-designed curriculum which helps students transform into business professionals, I learnt not only up-to-date knowledge in the accounting industry, but also how to communicate with others more effectively. I know that the College has recently introduced Python courses in the core curriculum, which would surely strengthen students' analytical and visualisation skills.
Friendships I made at the College are the most treasured part of my university life. I still recall the time when my friend and I studied eleven to twelve hours a day at the library before the exam period. We encouraged and motivated each other. And till now, I spend twelve hours a day with my friends at the CityU library to prepare for the ACCA exam. Having a group of studying buddies facilitates my learning progress, as we can discuss and find out the solutions together when we encounter any difficulties or challenges.
Indeed, I like going to a library because I love reading. I often find books which were published a few decades years ago. It just like I am communicating with the people in the past when I read these books and I can learn more about the life at that time. I believe that all authors have put a lot of effort into their books and reading is the best way to respect their effort and ideas. I started donating books to several university libraries in Hong Kong two years ago, including the CityU library. I believe that second-hand books still have the value of changing one's mind and the world, the garbage bin should not be their final destination. Social responsibility is a value that I learnt from AC and CB. We should care more about people and the planet beyond profit.
I am also interested in writing. I published a supernatural novel called《靈探》 in 2021 and it was a dream come true for me. Publishing a book seems like I have left something to the world and have shared my thoughts with others. Writing a novel was challenging for a business student like me as I had never received proper training in creative writing. Fortunately, in the end, I made this happen. I felt so touched when I first saw my books in the bookstore. This was also an important achievement to mark the end of my university life.
I am glad that I was admitted to the PwC X-Venturer Programme, a two-year innovative leadership programme for new graduates to gain extensive experience through working on projects across multiple lines of services. I will work hard and try to become an outstanding business professional. I hope that I will have a chance to share my X-Venturer experience with fellow CityU business students in the future.
(July 2022)