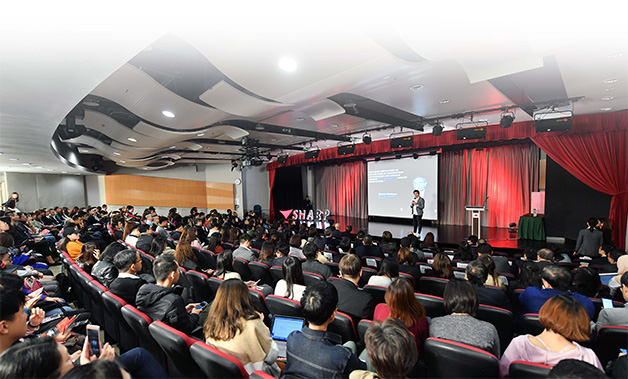 SHARP Forum is a thought-provoking platform where leading business experts are invited to:
Spread innovative insights;
Stretch knowledge boundaries.
2018-19 Past Forum
Kindness Sustains:
Novel Use of Blockchain for Social Good
6 May 2019 (Monday)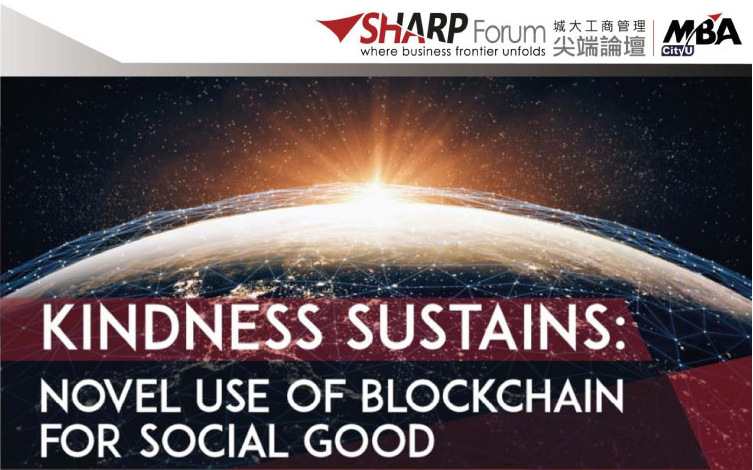 Blockchain technology, a widely-bandied term in banking and financial services, is being brought to a novel application domain in philanthropy and social innovation. In particular, with abilities to address information authenticity and provide greater transparency, such a technology can be utilized for trustworthy fundraising, accountable charity giving, and enhanced donor retention. Will Blockchain create a positive social impact by revolutionizing charity sphere? What are the challenges that may come along?...
Speakers: Mark Blick Head of Government Projects Diginex; Dr. Tat Lam CEO Shanzhai City; Nelson Yip CEO EP Venture; Zack Zha Blockchain Operations Director Ping An One Connect
Moderator: Dr. Thomas Tang CEO PJ Sustainability Consulting
The Arrival of 5G: A Critical Step towards Smart City Realization
Unleash the Power of IoT with 5G-enabled Innovations
25 April 2019 (Thursday)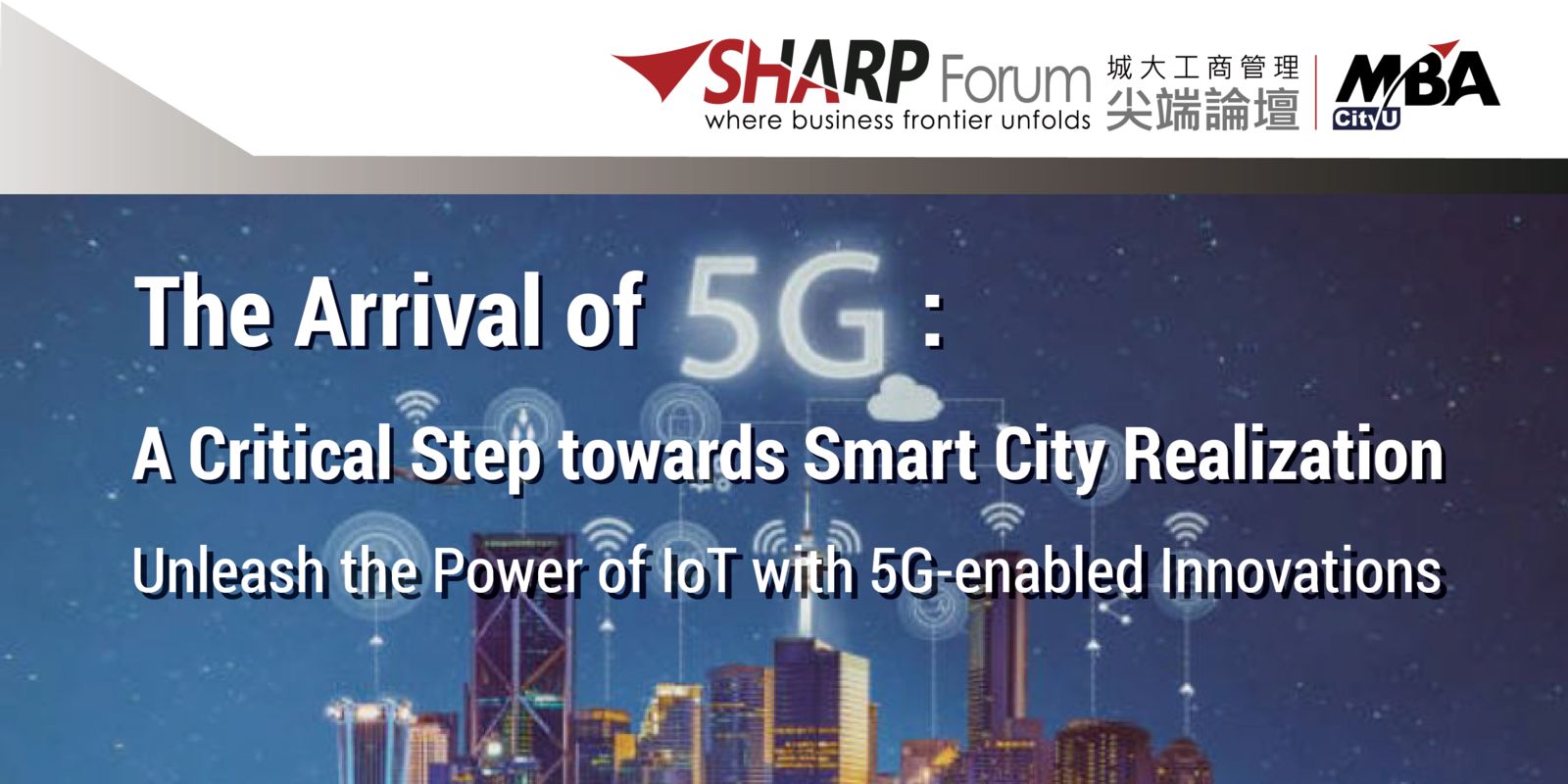 The deployment of 5G networks is drawing near. Unleashing the potential of IoT (Internet of Things), the connectivity and computing capacity brought by 5G's fast speed and great bandwidth play a vital role in revolutionizing smart city applications (e.g., traffic management, smart streetlights, smart energy, public safety, etc.). Why is the arrival of 5G expected to accelerate the transformation of Hong Kong into a dream smart city? As the 5G-enabled smart city is being rolled out, how might it disrupt the existing business models and spur new startup/scaleup opportunities?...
Speakers:
Tony WONG, Assistant Government CIO, HKSARG;
Dr. Henry WONG, Head of Strategic Wireless Technology & Core Networks, HKT
Reeve KWAN, Co-Founder, GoGoVan
Moderator: Eric YEUNG, President, Smart City Consortium of Hong Kong
Unraveling Supply Chain Complexity in the Greater Bay Area
Challenges and Opportunities in Embracing Digital Transformation
28 March 2019 (Thursday)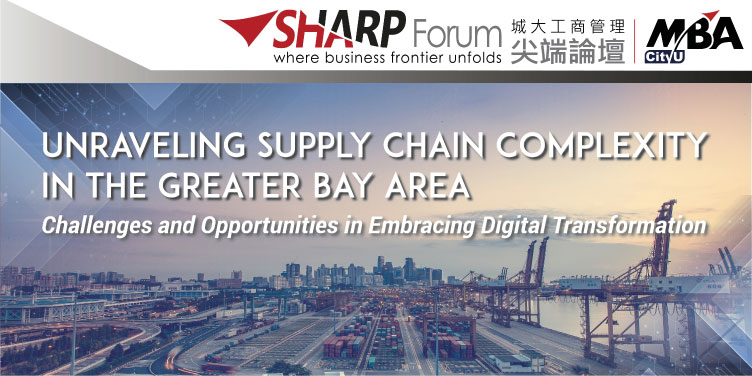 Through infrastructure connectivity, the Greater Bay Area (GBA) is strengthening its importance as a global logistics hub. With large integrated market and diverse industry offering, supply chain complexity in the region is expected to grow exponentially, compelling the need for faster and more efficient movement of goods/services, labor/talent, capital and information. How does such a need create challenges and opportunities in supply chain management? Taking advantage of the GBA's acceleration in innovation,...
Speakers:
Prof Houmin YAN, Dean,College of Business, CityU
Ir. Elsa YUEN, President, HK Logistics Association
Tommaso TAMBURNOTTI, Co-Founder, Easyship
Moderator: Prof Simon HO, President, HSUHK
Future Path of Cashless Society in Hong Kong
Which Form of Digital Transactions Will Prevail?
14 March 2019 (Thursday)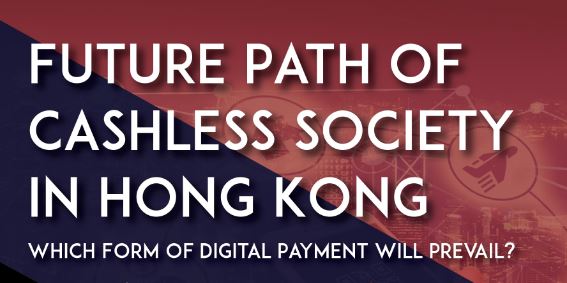 With two types of digital transaction system as main drivers, the concept of cashless is transforming how business activities are carried out. The first type, known as an integrated platform, involves a trusted third party (e.g., AliPay, WechatPay, etc.) to help conduct payment transactions. In contrast, enabled by Blockchain or other distributed ledger technology, the second type cuts out the middleman and uses decentralized crypto-currencies...
Speakers:
Jim LAI, VP & Head of FinTech, Tencent
Matthew LEE, APAC Advisory Board, Blue Prism
Ricky CHOI, Senior Economist, BOC(HK)
Moderator: Philip LI, Chairman, China Chengxin
Embracing Hong Kong's FinTech Revolution in Mobile Payments
Discover Innovative Opportunities Catalyzed by Faster Payment System
28 Feb 2019 (Thursday)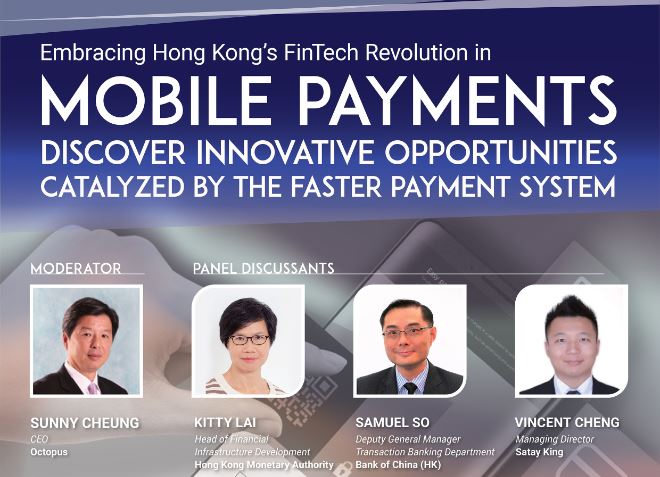 Faster Payment System (FPS)—claimed to be the world's pioneering government-initiated platform that allows real-time payments across different banks, e-wallets or other stored value facilities (SVF) anytime, anywhere—was recently launched in Hong Kong. What are the potential benefits and challenges brought forth by such a platform to consumers, merchants, banks, and SVF operators?...
Speakers:
Kitty LAI, Head of Fin. Infrastructure Dev., HKMA
Samuel SO, Deputy General Manager, BOCHK
Vincent CHENG, Managing Director, Satay King
Moderator: Sunny CHEUNG, CEO, Octopus
Unlock the Power of KOL Marketing with AI and Blockchain
Find the Right Influencers and Pay What They Deserve
28 Jan 2019 (Monday)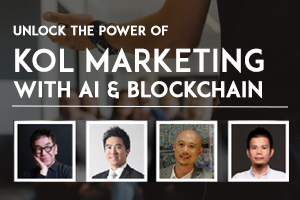 Facilitated by social media, KOL (key opinion leader) marketing is becoming a popular means for brands to hit target market. Running a KOL campaign, however, can beget frustration since recruiting fit-to-brand influencers is an intricate process...
Speakers:
Vincent TSUI 徐緣, Founder & CEO, Toast
Ben CHIEN 錢鵬, General Manager, AnyMind
Tadi DONG 董勝, Operation Director, FansTime
Moderator: Chip TSAO 陶傑, Broadcaster & Writer
2017-18 Past Forums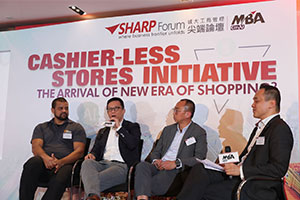 Insightful topics varies from technology, business, entrepreneurship and social issues. Guest speakers like Ricky Wong, CEO of HKTV Mall discussing how disruptive technologies influence retail business and Gigi Chao, Founder of Faith in Love sharing views on kindness…
[ More ]
2018 Digital Business Innovation Festival
Bridging Education, Technology and Business
The Festival, with the theme "One Health · Digital Society · Smart City", provides you with an interactive experience to explore innovations in digital business and mobile technology so as to improve well-being, increase social welfare, and enhance quality life.
[ More ]
2016-17 Past Forums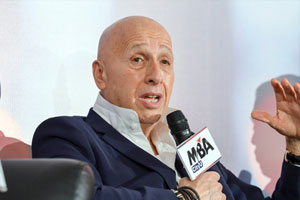 Unfolding business frontier across the areas of digital marketing, venture capital and more. Guest speakers like Dr. Allan Zeman, Chairman of LKF Group talked about his philosophy in business…
[ More ]
More Past Forums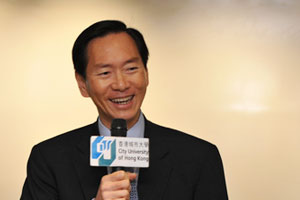 Prominent leaders from multinational organisations and government are invited to share their real-life experiences. Honorable speakers include Bernard Chan, Deputy to NPCC, James Thompson, Founder of Crown Worldwide, Poman Lo, Vice Chairman of Century City and…
[ More ]
SHARP Forum Advisory Board
Founder

Prof. Kevin CHIANG (MBA Director)

Advisors

Dr Carlson CHAN
Dr Thomas TANG
Cynthia HUI
Stephanie NG
Dr Philip FUNG
Tien CHAU
Henry KO
Circle HUEN