Pilot Scheme for Cross-border Study Tour for Post-Secondary Financial Talent June-July 2014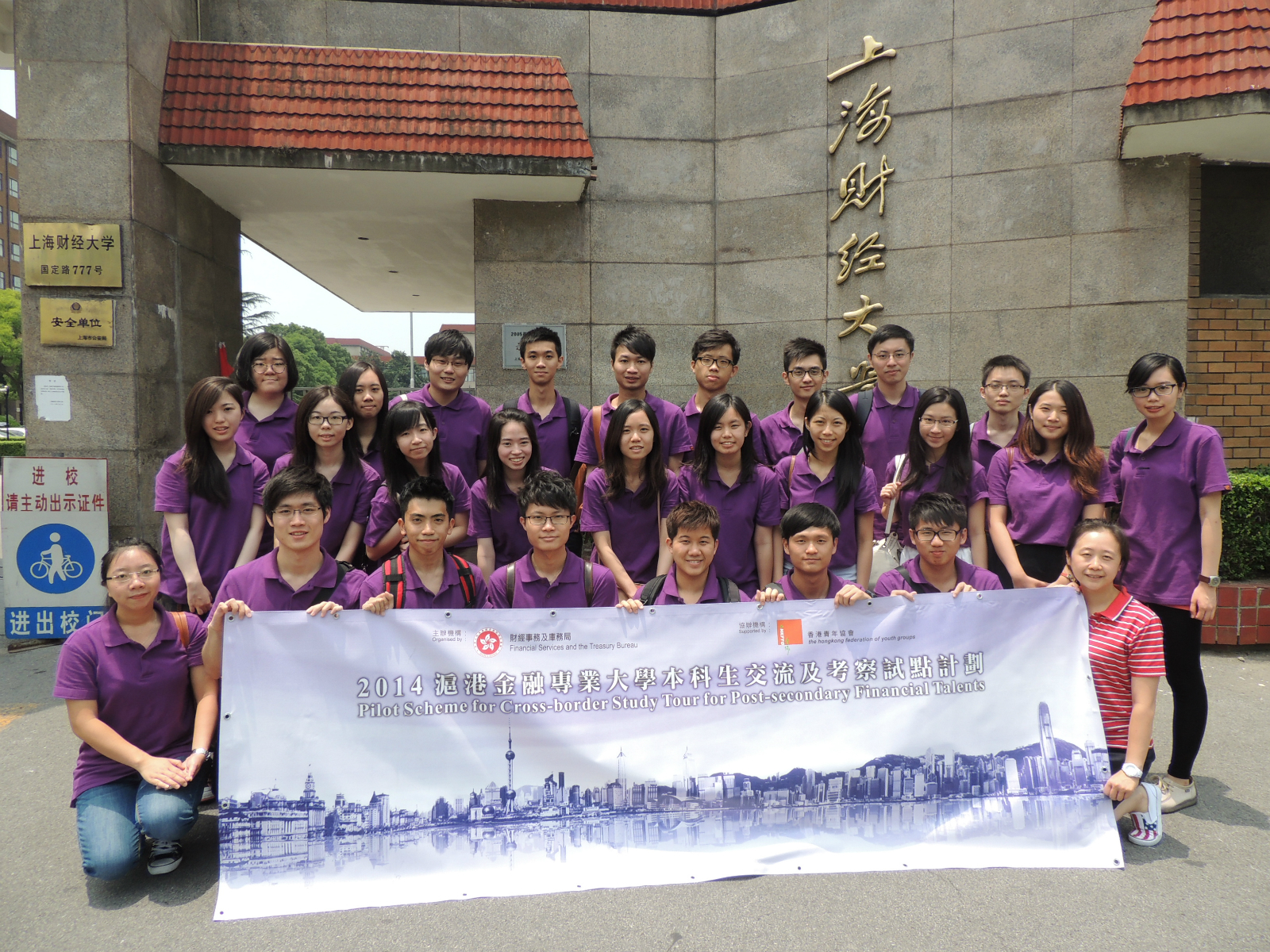 In 2014, two students were selected by the AC Department to take part in the Pilot Scheme initiated by the Financial Services and Treasury Bureau (FSTB).
Since 2012, around 20 students from local Hong Kong universities have participated in the Scheme each year. The Scheme aims to enhance students' understanding of the monetary systems and financial markets of Mainland China and the business culture and practices of its financial companies. Students have a 4-week placement in financial services companies in Shanghai. These companies include Citibank, Hang Seng Bank, KPMG, AIA, Haitong Securities, etc. In addition to a placement in one of these prestigious companies, students are given the opportunity to visit Shanghai government departments, financial regulation bodies, the Shanghai Future Exchange, the Shanghai Stock Exchange, and the Hong Kong Economic and Trade Office in Shanghai.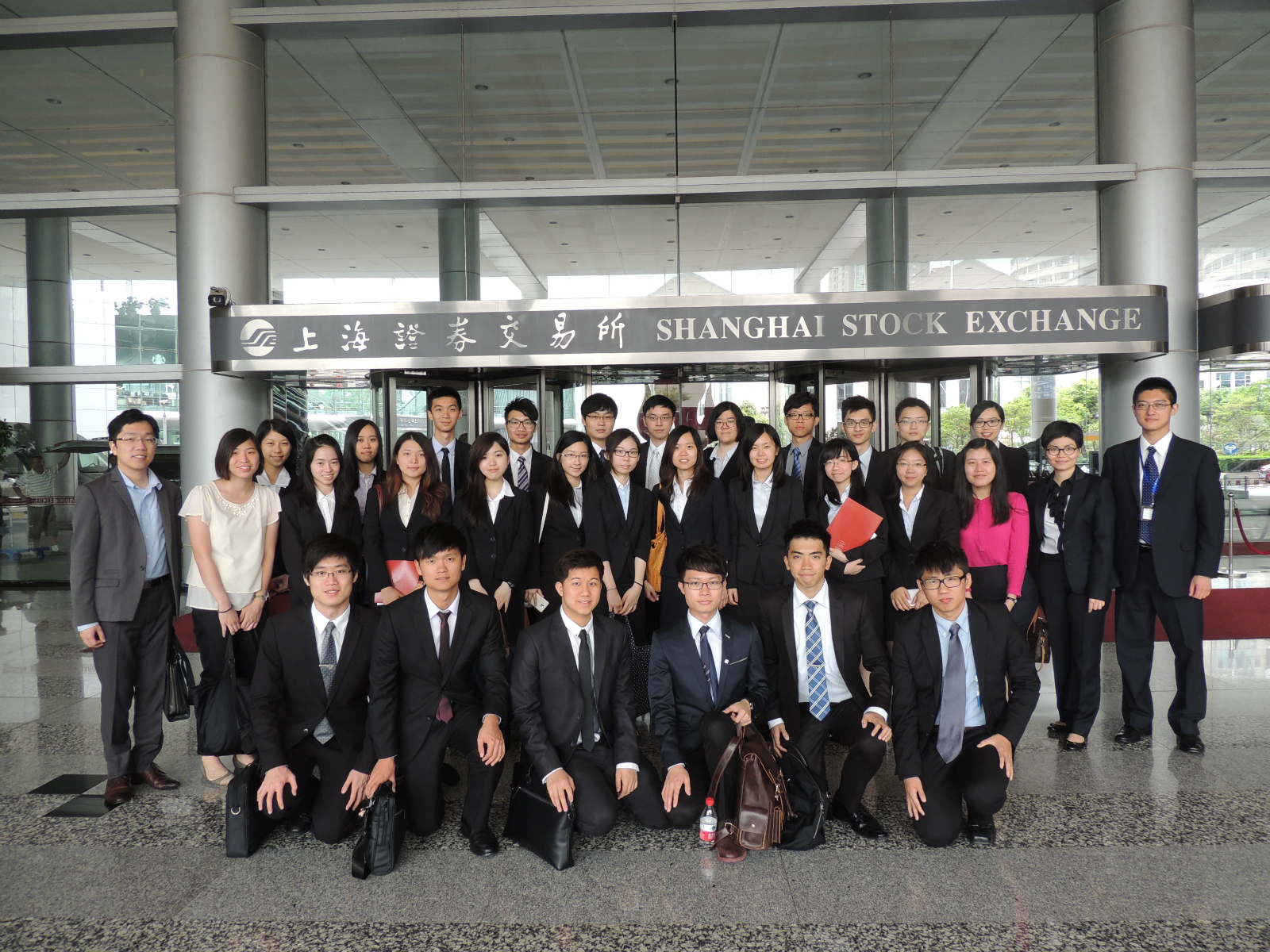 It was an incredible opportunity for our AC students to apply their knowledge in a real business setting and to learn about the business environment in Mainland China.

CHAU, Tsz Yan Isabella (BBA Accountancy)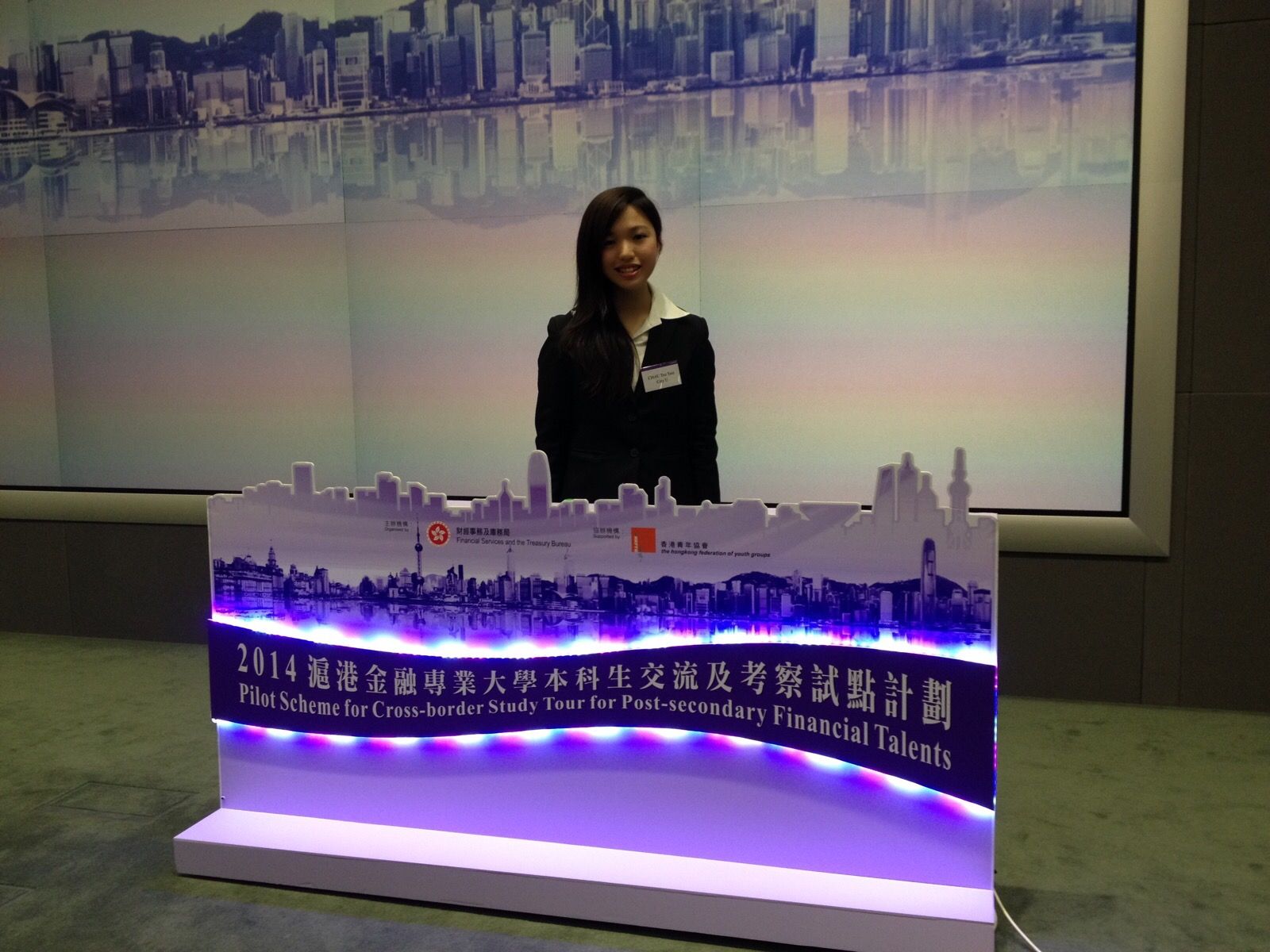 I was grateful for the opportunity to be one of the Hong Kong ambassadors to participate in the Pilot Scheme for Cross-border Study Tour for Post-secondary Financial Talents 2014. Having worked in the Standard Chartered Bank (China) Limited, I came to learn not only the development of foreign banks in the Mainland, but also the bank's structure, operation and corporate culture. My analytical skills, time management skills and problem solving skills were also honed through working on business intelligence related projects. This precious experience laid a solid foundation for my career development. Apart from the work attachment, we also visited various regulatory authorities and financial institutions, which enhanced our understanding of the working environment of the Mainland, monetary systems and financial markets of both the Mainland and Hong Kong.