The Business College and Division Society, under the auspices of the CityU Students' Union held an Entrepreneur Simulation Competition on 15th March, with 45 BBA year 1 students participating. The aim of the competition was to promote inter-disciplinary learning via an online business simulation portal. The computer simulation licence fee and event prizes were sponsored by the College of Business. Dr Andrew Chan, Director of First Year Teaching and Learning, was the Honorary Advisor and CB contact person for this Competition.
The winners
After 12 rounds of decision making on a virtual retail store, the winning team was chosen based on their cumulative profit, stock price, cash, cumulative revenue, merchandise sold, etc. The winners were 3s' Clothing Corner, with team members Tsz-wing Chow, Wing-lam Ng, and Hiu-ming Lui, and their team advisor was Mr John Wu, Graduate Teaching Assistant of the Department of Management. Congratulations to the students!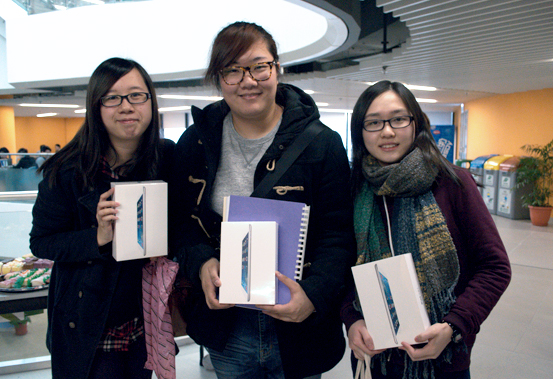 How the game works
Groups of three students take the role of running the operations of a specialty retail clothing store for 12 quarters. The new management teams choose a location and name for their store and then begin to manage the ongoing operations, covering management, operations, marketing, and finance. As the simulation progresses, ethical, environmental, and management dilemmas challenge students and stimulate class discussions. As students work with Entrepreneur, they interact with teammates to negotiate deals, calculate valuations, find the right staffing mix, and debate financial gains versus organizational control, and learn various aspects of operating a retail store, from the importance of accounting information provided by key financial statements to environmental reporting.