Alumni Class Notes
Share your news with classmates and CB alumni! Fill us in on the highlights of your year – family, career, accomplishments, and interests. We will publish your updates in the "Class Notes" section of CITY BUSINESS Magazine and on the CB Alumni website.
Simply submit your information (name, major, grad year) and your news to us on: https://www.cb.cityu.edu.hk/alumni/SubmitClassNotes
Don't forget – you can attach photos to include with your write-up.
Hing-keung Lenung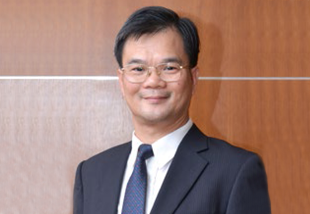 Hing-keung Leung, BBA Quantitative Analysis for Business'92, is working as the Dean of Academic Affairs at the Research Institute for Christian Education, Hong Kong.
Alice Young Mei-ling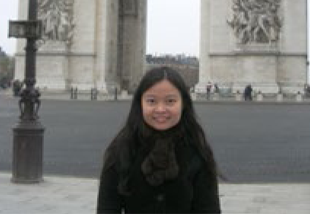 Alice Young Mei-ling, BBA Business Economics'99, has travelled to over 50 cities in 20 countries over the past few years.
Jose Chan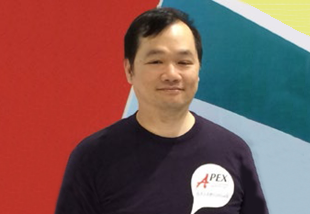 Jose Chan, MA Information System Management'99, presented at the Beijing IT Exhibition in May 2014 as the IT Director of Apex Web Design (HK) Ltd. Jose is happily married and has two children.
Louis Kwok
Louis Kwok, BBA Business Economics'99 and MA Global Business Management'10, is a former corporate trainer and now a lecturer in education. Louis is delighted that he can apply what he has learnt at CityU in practice. He is thankful to have served on the CityU Convocation Committee which has given him the chance to collaborate with alumni volunteers and learn more about university education.
Perry Ma
Perry Ma, BBA Information Systems'01, moved to Sydney six years ago. His work involves exporting meat to Asian countries, and he loves working in Australia.
Sandi Yu
Sandi Yu, BBA Finance'07, is working in Singapore at the Hongkong and Shanghai Banking Corporation, and has recently returned from a spiritual Tibet trip.
Kit Yu
Kit Yu, MBA'08, completed his 12-year IT career at the Hospital Authority in Sept 2013 and is studying a three-year Master of Divinity programme at the China Graduate School of Theology in Hong Kong. Kit hopes to work in a church after programme completion.
Victor Lam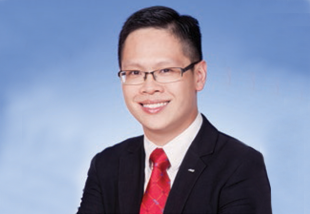 Victor Lam, BBA Human Resources Management'06, started working at Jardine OneSolution in Feb 2014 as Assistant Marketing Communications Manager. He is actively involved in the Junior Chamber International Hong Kong and was elected as the National Vice President in Sep 2014.
Kitty Chan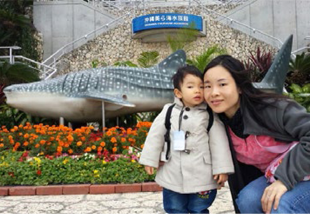 Kitty Chan, MA Quantitative Analysis for Business'10, gave birth to her first child, Ivan, shortly after graduation. Kitty is working as a full time statistician in the Hong Kong government, and taking care of her child after work.
Jennifer Keung
Jennifer Keung, BBA Accountancy and Management Information Systems'10, is working in the auditing field.
Michael Su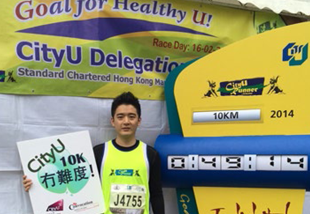 Michael Su, BBA China Business'13, is preparing for the Standard Chartered Marathon 2015 and is looking forward to a good result.
Qi Pan
Qi Pan, MSc Business Information Systems'12, has been hired by Myanmar Fibre Optic Communication Network, an affiliate of a Singaporean Telecommunication, and has relocated to Myanmar. He is working as the deputy manager of the public relations department, and is responsible for publicity and media in Myanmar.
Jeremy Yu
Jeremy Yu, BBA China Business'13, is organising a basketball team with his colleagues and aims to compete in public tournaments in the future. He thinks that it is great to bond and have fun with colleagues after work. Jeremy is mastering his work-life balance.
Xin Chen
Xin Chen, MSc Business Information Systems'14, has started her new job at Towngas working as a graduate trainee. She has already learned a lot from the management orientation, outbound training, and other leadership workshops.
Vincen Cheng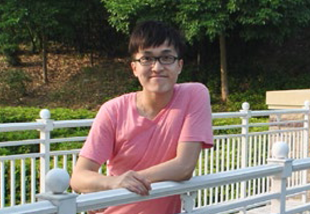 Vincen Cheng, BBA Global Business Systems Management'14, is studying in the 27th country that he has travelled to – the United Kingdom, at the London School of Economics and Political Science.
Rico Chong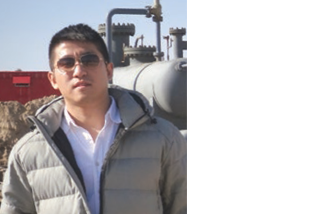 Rico Chong, BBA Accountancy'10, has, along with his team, recently closed a joint venture agreement with a major power equipment manufacturer, marking a further milestone in his career.
Tommy Chung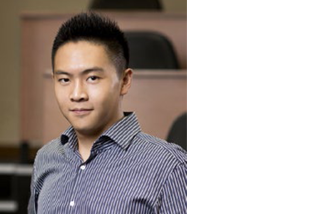 Tommy Chung, BBA China Business'11, furthered his studies at the Chinese University of Hong Kong and graduated with an MBA degree in 2014. He is working as a relationship manager at investment bank, Bank of China International.
Catherine Liang
Catherine Liang, MSc Electronic Business and Knowledge Management'13, is working hard and has been meeting new friends in Hong Kong over the past year. She believes that her hard-working attitude will one day lead to a dream come true!
Joshua Wang Zhe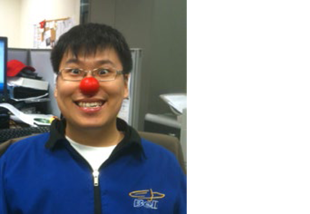 Joshua Wang Zhe, MSc Organizational and Change Management'13, is working as faculty instructor at a university in charge of designing business course curriculum.
Cathy Ng
Cathy Ng, BBA Finance'14, met her boyfriend on exchange in Canada and is now working in Hong Kong. She is thankful to CityU's exchange programme where she had the opportunity to meet many new people and plans to return to work in Canada in a few years' time. She says a Special Thank You to one of her finance teachers, Mr Tommy Yu Tat-keung.