Banks balance risk and return, with security of customer transactions always a prime concern. Over the past centuryand- a-half, HSBC has seized opportunities whilst remaining cautious, pioneering banking services and safely adopting new technologies. In this picture essay we take a look at some of these technologies, from the arrival of the telegraph in Hong Kong in 1871, to the adoption of blockchain in 2019. HSBC is a generous sponsor of innovative education at the College of Business, which hosted the second HSBC Life Insurance Innovation Competition in February 2021, and the HSBC sponsored 2020 International Blockchain Olympiad Competition in July of last year.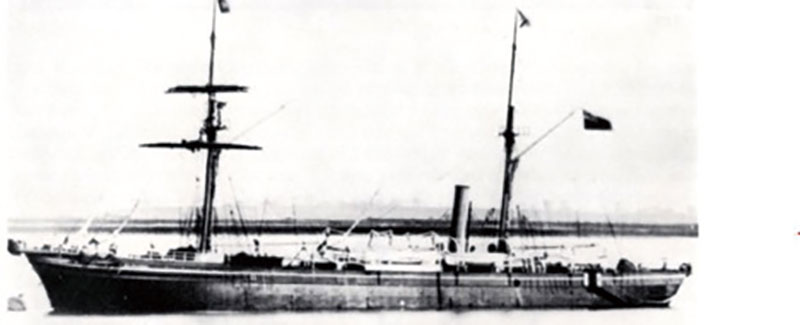 The China Submarine Telegraph Company used CS Kangaroo, to lay the first telegraph cable from Singapore to Hong Kong in 1871. This foundational infrastructure allowed HSBC and other banks to communicate and make money transfers between branches and across continents.

Image courtesy: atlantic-cable.com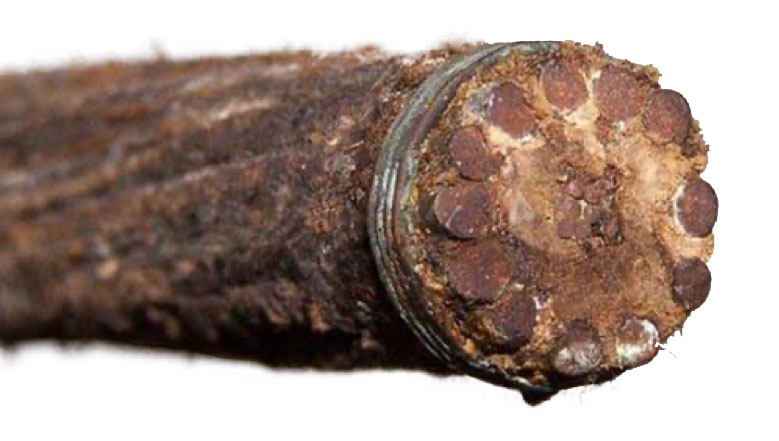 The main deep-sea cable consisted of seven-strand copper conductor and twelve armouring wires. In 1883 the cable was extended from Hong Kong to Shanghai. This is a section of the original cable salvaged from the seabed in 1901.

Image courtesy: atlantic-cable.com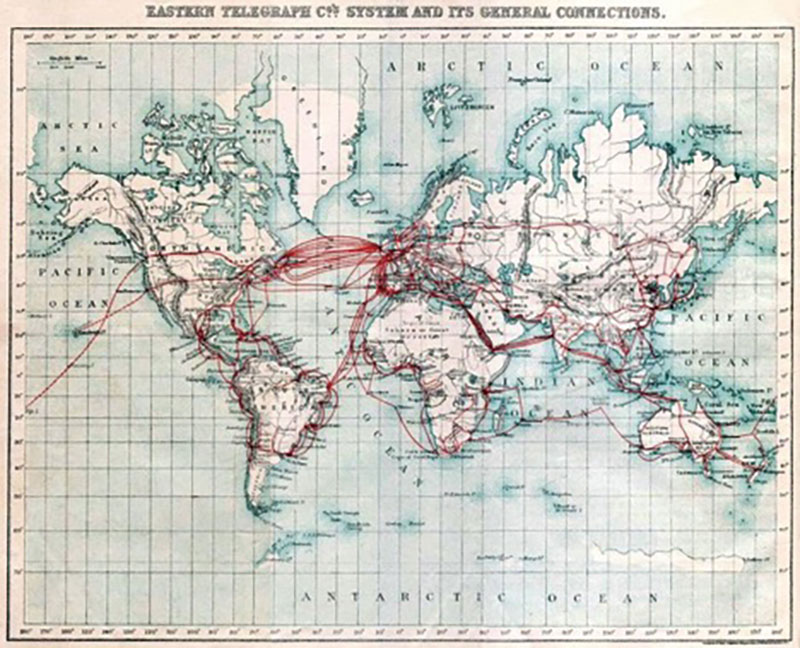 Eastern Telegraph Company's System and its General Connections, A.B.C. Telegraphic Code (London: Eden Fisher, 1901).

Image source: Wikimedia Commons.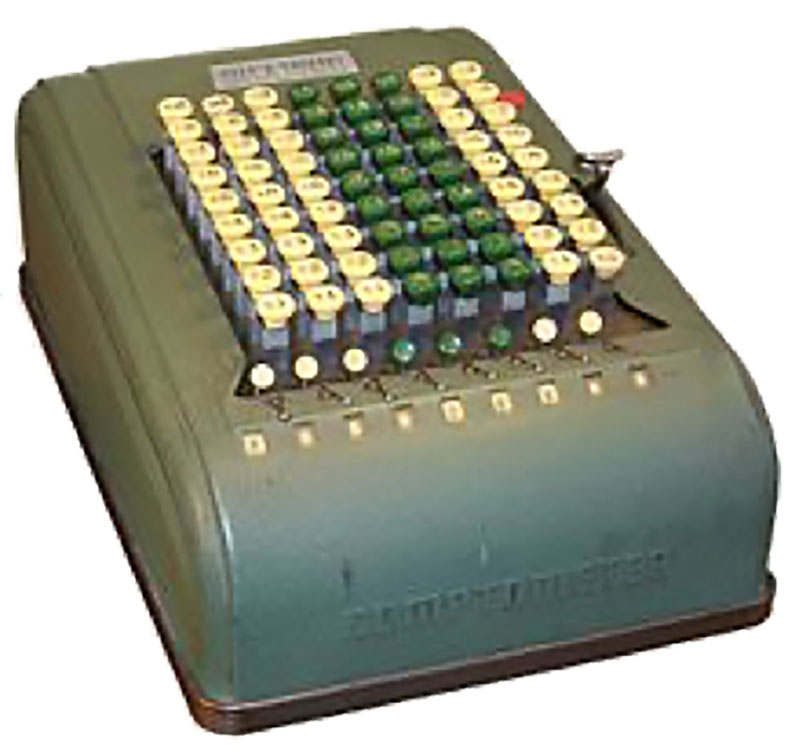 The Comptometer machine. The first commercially successful key-driven mechanical calculator, patented in the USA in 1887, enabled mechanised customer statements.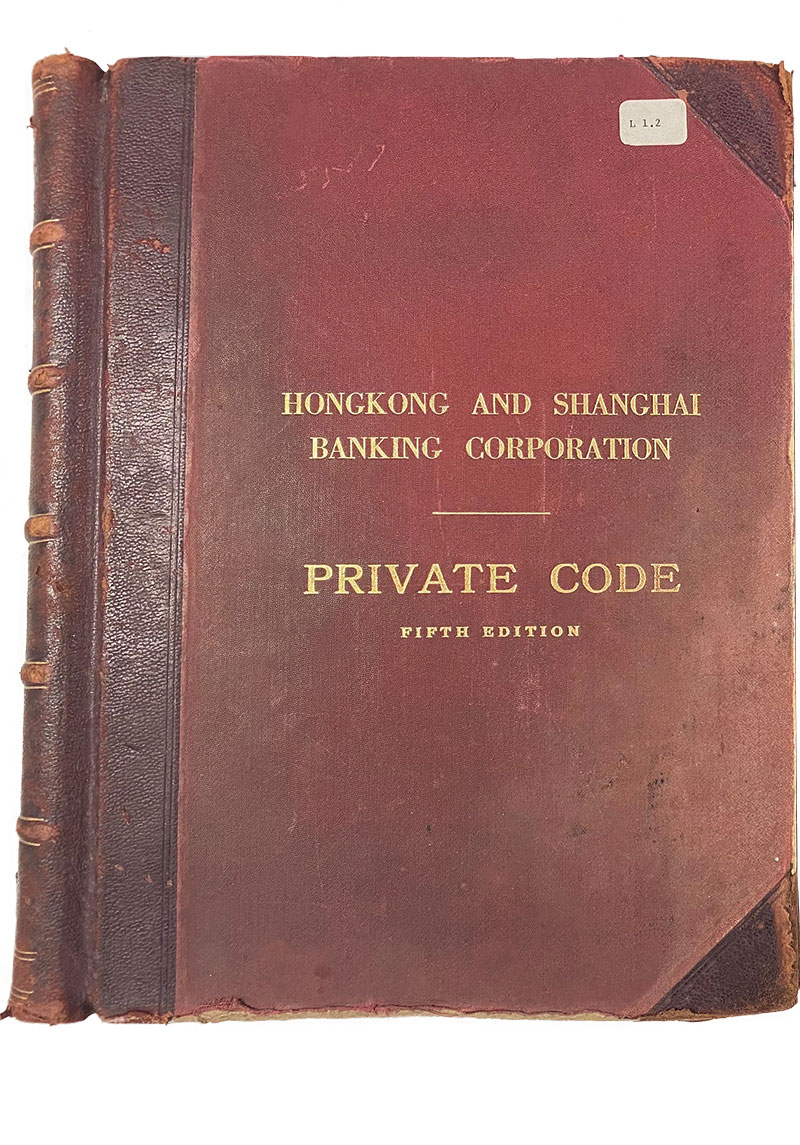 The telegram was HSBC's primary form of internal communication until the 1950s. All telegrams were encoded, with a decoder usually living above a branch so that telegrams could be read first thing every morning. This code book dates from 1944.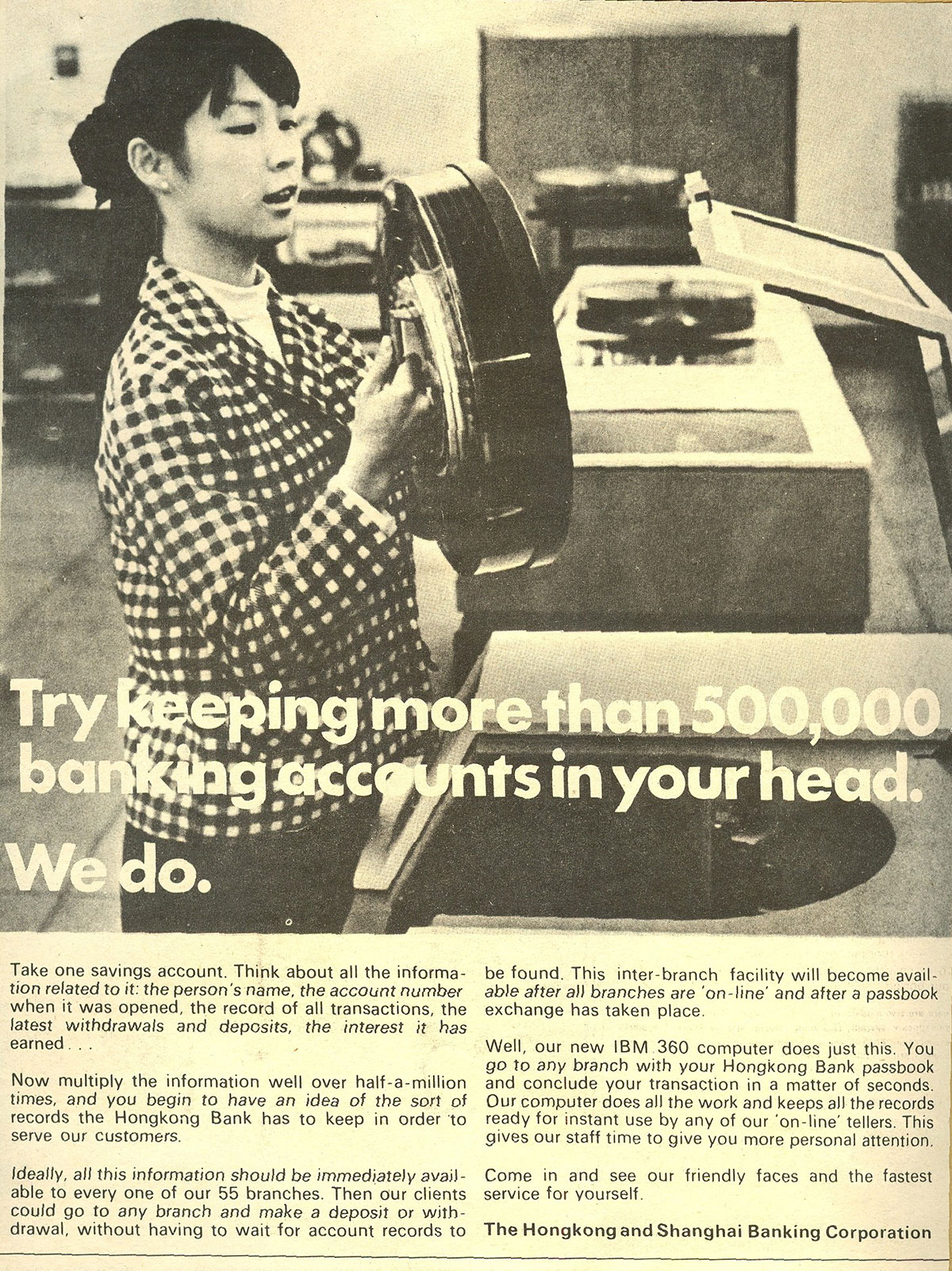 The mainframe computer. This HSBC advertisement from 1967 promotes the new IBM system. The ad states: "From any 'on-line' branch in Hong Kong, Kowloon or the New Territories, the teller feeds the required information, and gets a processed answer back from the computer in our Electronic Data Processing Centre in seconds."
HSBC introduced Hong Kong's first cash dispenser in 1971. This was a big moment in banking: for the first time, customers could get cash from their account outside banking hours.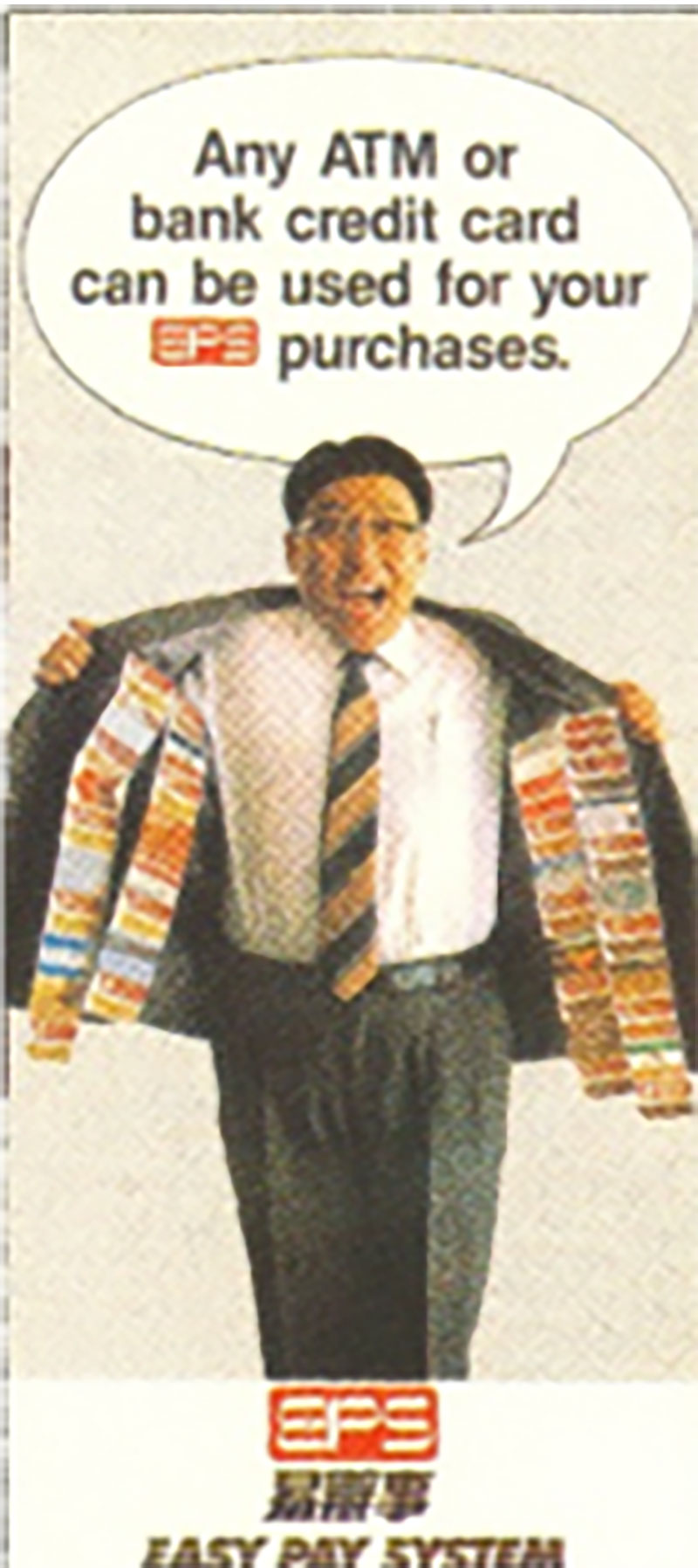 The first electronic card payment terminals were launched in the 1980s. Over the years the connection to the bank to authenticate payments has got faster whether over landline, WiFi or high speed 5G. Later, mobile terminals enabled merchants to accept payments by credit or debit card anywhere.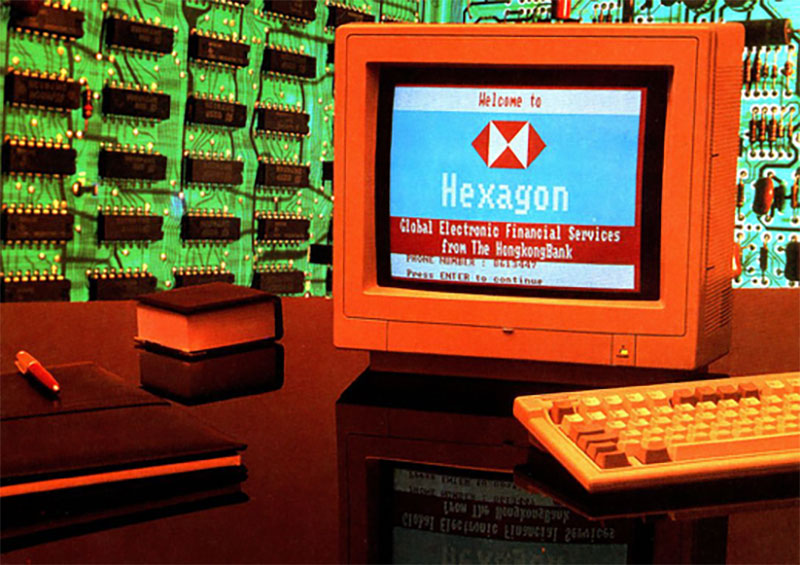 Hexagon, HSBC's desktop global Electronic Financial Services banking system launched in the late 1980s, brought products directly to customers' home computers.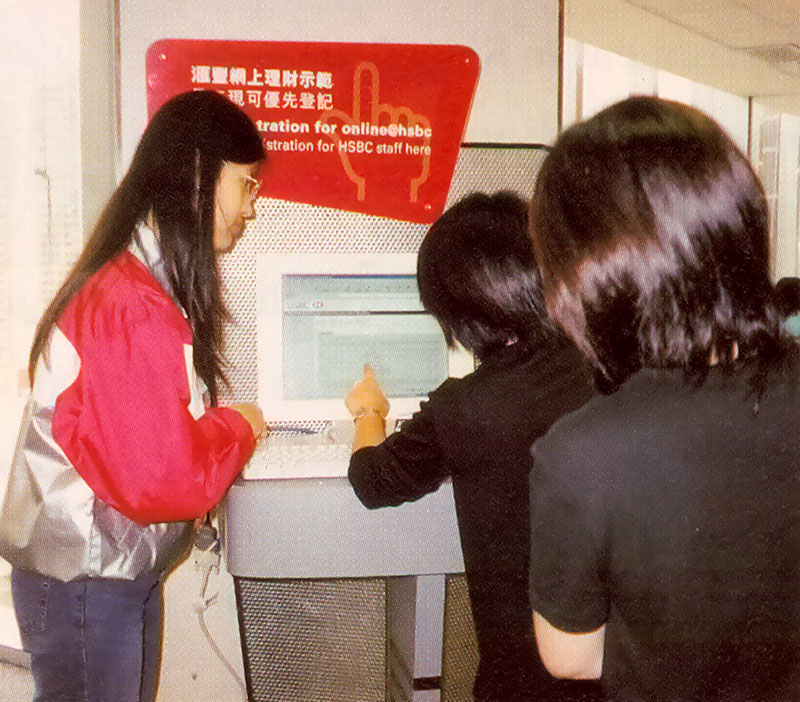 eBanking. HSBC launched PC Banking based on their own proprietary network in 1997, followed by an eBanking service based on the internet. By 1999, the service had been rolled out to more than 20 countries in Asia.
In 1999, telephone banking was taken a step further when HSBC issued banking services accessible by mobiles. In 2001, HSBC in Singapore launched SMS banking, allowing customers to access a full range of HSBC services via their mobiles.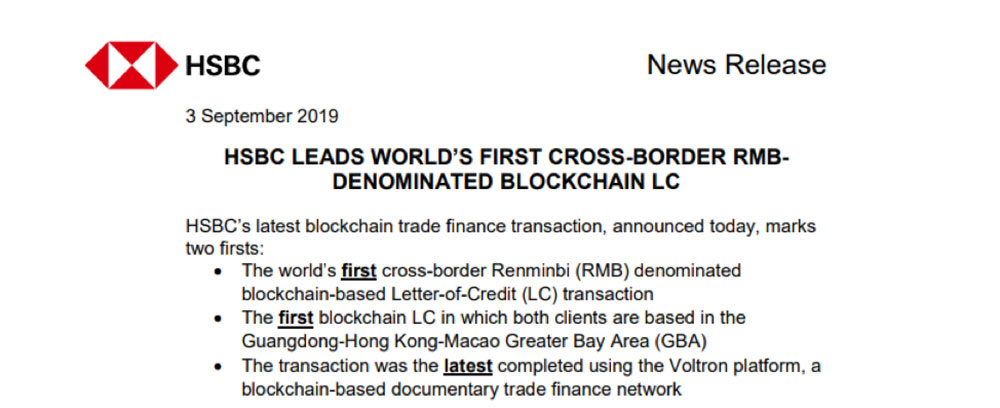 Blockchain arrived in 2019. HSBC leads the world's first cross-border Renminbi denominated blockchain-based Letter-of-Credit transaction. Conventional documentation exchange for paper-based LCs usually took five to ten days. This exchange of fully electronic documents was completed in 24 hours.
Images courtesy of the HSBC Archives, unless otherwise stated.