Alumni Class Notes
Share your news with classmates and CB alumni! Tell us about the highlights of your year - family, career, accomplishments, and interests. We will publish your updates in the "Class Notes" section of City Business Magazine and on the CB Alumni website.
Simply submit your information (name, major, graduation year) and your news to us on: https://www.cb.cityu.edu.hk/alumni/ClassNotes/
Don't forget – you can attach photos with your write-up.
Hilda Lau Hiu-ying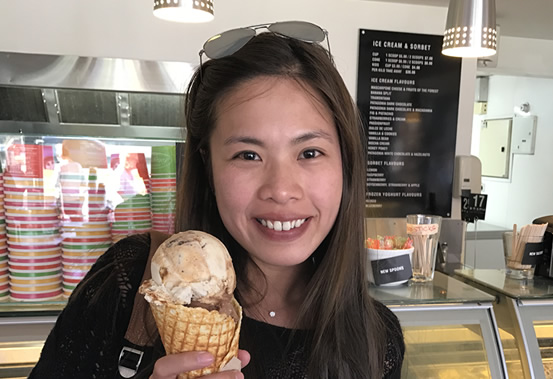 BBA Accountancy'10, is now working at Adidas. Hilda has been working as an auditor and business analyst for the past seven years, but never gets bored as new challenges come up every single day. Outside work, Hilda loves working out at the gym and swimming to reduce stress.
Charlotte Leung Hiu-lok / Wilfred Ma Yin-kit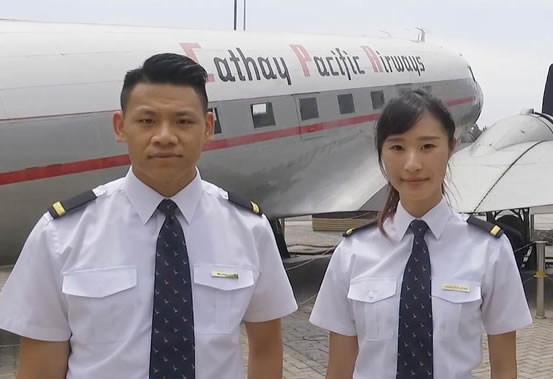 BBA Marketing'12 / BBA Business Economics'14, are both working as Second Officers at Cathay Pacific Airways. Charlotte and Wilfred are passionate about flying, and would like to develop their careers as professional pilots. They have recently done a video interview for the College of Business, sharing stories about their work.https://youtu.be/Zoz7WNvmv9k
Leah Li Ya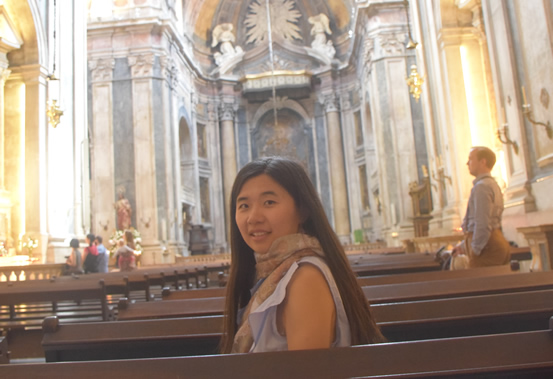 BBA Quantitative Finance and Risk Management'12, is grateful to CB's Young Scholars Programme mentor, Dr Wilson Chan Fung-cheung, for giving her invaluable advice when she was at CityU. After completing her master's study at Imperial College London, Leah came back to Hong Kong to pursue a PhD study under the Hong Kong PhD Fellowship Scheme. She enjoyed the flexibility and mobility of being a researcher, and got opportunities to present her research works globally in Paris, Sydney and Lisbon. Leah joined the Hang Seng Management College as Lecturer in September. She is also going to report on her dissertation on assets seasonalities at the upcoming Southern Finance Association Annual Meeting in Key West, Florida.
Wilson Lam Wai-shing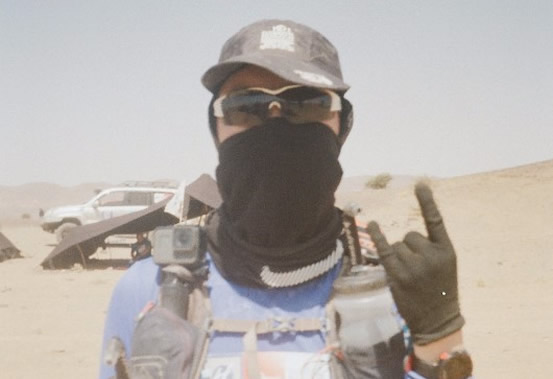 BBA Marketing'14, is currently working as an Executive Officer in the Home Affaris Department of Hong Kong Government. Apart from work, he always acts his very best to create his own success stories, as the CityU Marketing motto puts in, and to inspire others. After completing the Marathon Des Sables, his next target will be the Triathlon - even though right now he cannot swim!
Nelson Wong Kei-ho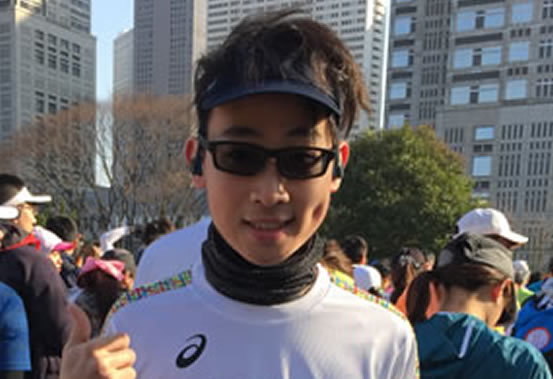 BBA Human Resources Management'14, is working at Human Resources in PCCW Services Ltd. He enjoys working with people from various backgrounds, and meeting candidates and new joiners, who can bring fresh and innovative ideas to the company to fuel its growth. Nelson is impressed with what he learned in the courses at CityU and with all the professors he met, especially in the Department of Management. Nelson strives for a "work life balance", in which he takes time to join different marathon events around the world. Nelson believes that the finishing line of 42km does not end in running; instead, it represents the beginning of the next challenge, the different hurdles that one has to face in life.
Godwin Mak Sheung-kwan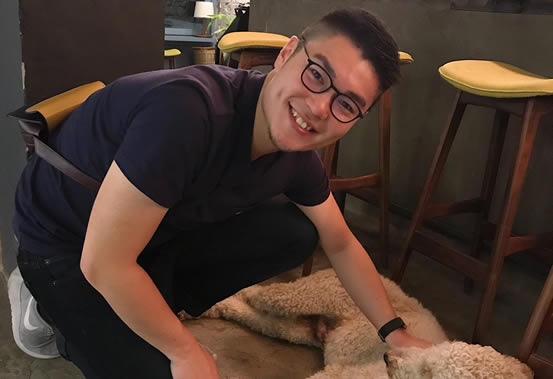 BBA Service Operations Management'15, is currently working as a Consultant in Jardine OneSolution. He works closely with his team to develop the best ERP solutions for clients. Looking back on the past year, it was a challenging but rewarding year for Godwin. Under his seniors' guidance, he participated in a real estate project in Beijing as well as a logistics project in Hong Kong. In the near future, he will travel to Cambodia to conduct a system training with his clients. Being a consultant is Godwin's dream, and if you are looking for your dream, don't give up easily or else your dreams will give up on you! Try the best to reach your final goals!
Queena Qiu Zijun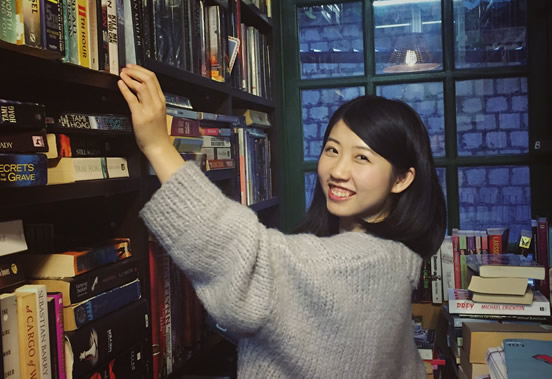 BBA Global Business Systems Management'15, is working on the business development side at Apple Inc. She is interested in exploring different innovative ideas and loves communicating with people from diverse backgrounds. Technology and information fill her life with curiosity. Queena appreciates what she learnt from CityU, where she spent the most amazing four years of her life.
Wing-yee Lam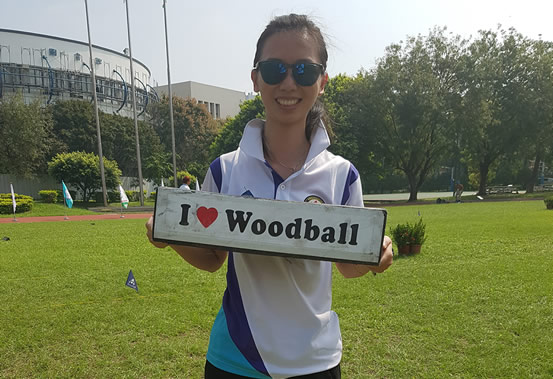 BBA Service Operations Management'15, is currently a member of the Hong Kong Woodball Team. In 2016, Wingyee participated in the World University Woodball Championships and won the title of Champion in Women's Single Fairway. Recently, she has become one of the subcommittee members (training team) of the Hong Kong Woodball Association, and helps organize different training courses for the public to learn about the sport of woodball. She hopes that woodball can become a popular sport in Hong Kong in the future.
Lawrence Poon Chungyeung
BBA Finance'15, is a Global Markets Analyst at Barclays Capital based in Hong Kong. He remains grateful for the extensive support he received from the College of Business and Department of Economics & Finance. During his undergraduate study, CityU provided him with valuable career advice as well as international exposure through exchange study and internships. Lawrence graduated with first class honours and is a lifetime member of Beta Gamma Sigma (BGS) Society.
Chaumet Cheung Yuen-chun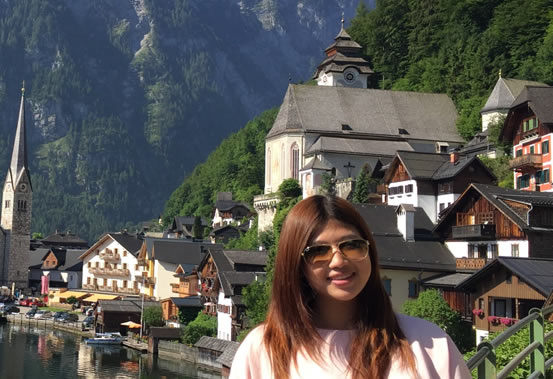 BBA Business Operations Management'17, joined the Hong Kong Jockey Club as a graduate trainee in the Customer & Marketing Division, and looks forward to working for this renowned organization. Before she graduated from CityU, she went on an overseas exchange programme at the University of Applied Sciences Upper Austria. She strongly believes that it is better to travel ten thousand miles than to read ten thousand books.