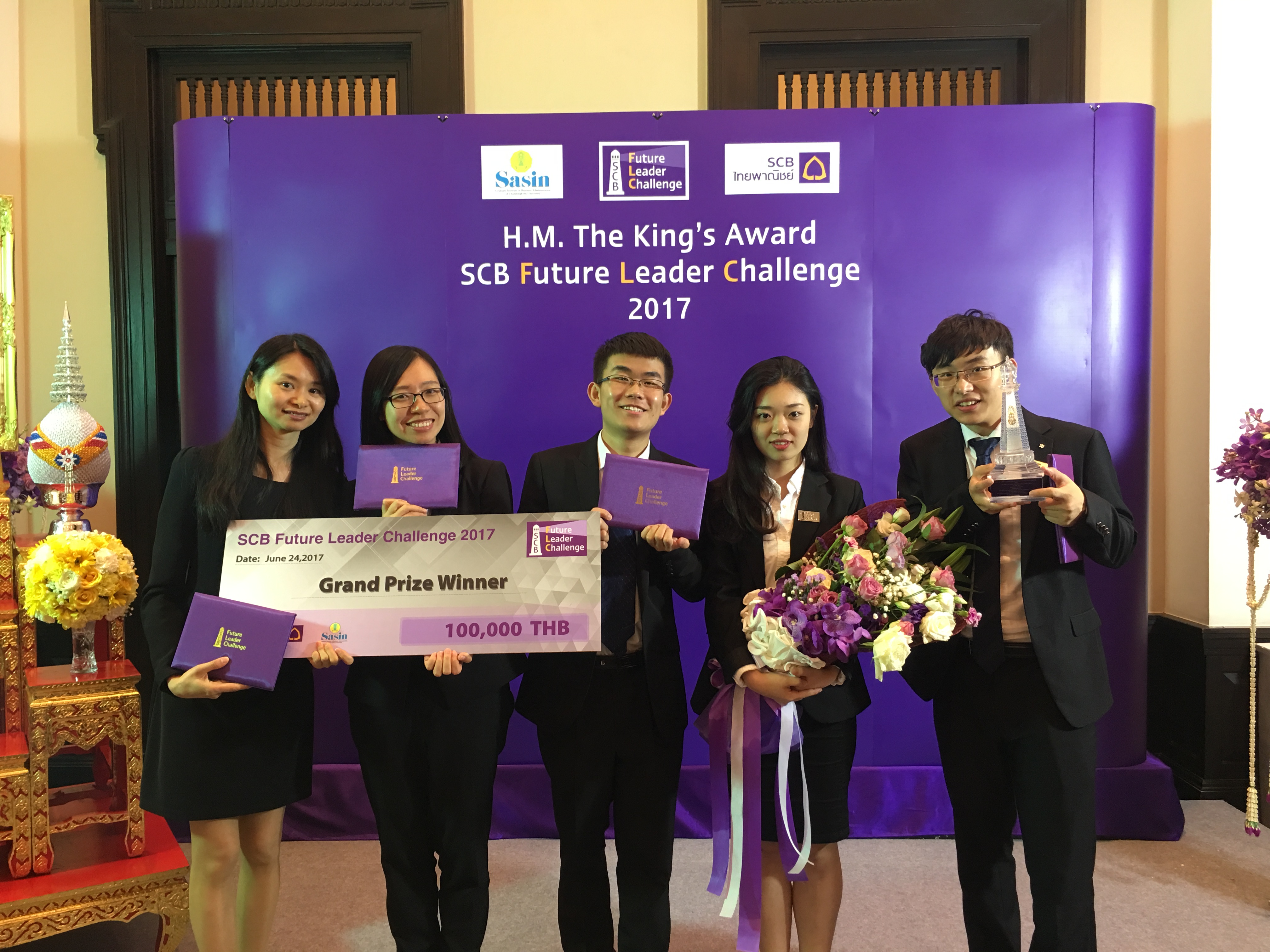 A team consisting of MS Finance students, Jane Zhong Jing, Frank Tao Ye, Daniel Wang Wenxiong, and MSc Business Information Systems student Jojo Wei Jian, participated in the SCB Future Leader Challenge 2017, a business case competition that allows graduate students from around the world to showcase their creative ideas. The CityU team performed outstandingly in the competition, sweeping four awards - the Grand Prize His Majesty the King's Award, the 5-hour Case Winner and the 24-hour Case Winner, and the Winner's Institution titles.
This year, the SCB Future Leader Challenge attracted more than 1,000 participants from different business graduate schools, including National University of Singapore, Hong Kong University of Science and Technology, Fudan University.
Jane said, "The knowledge we learned from class was highly applicable when we were doing the business case analysis. Our team is very grateful to Dr Amy Yip, who gave us valuable advice throughout the competition." Dr Amy Yip Choi-yee is Visiting Assistant Professor of the Department of Economics and Finance, and acted as adviser and coach to the team.