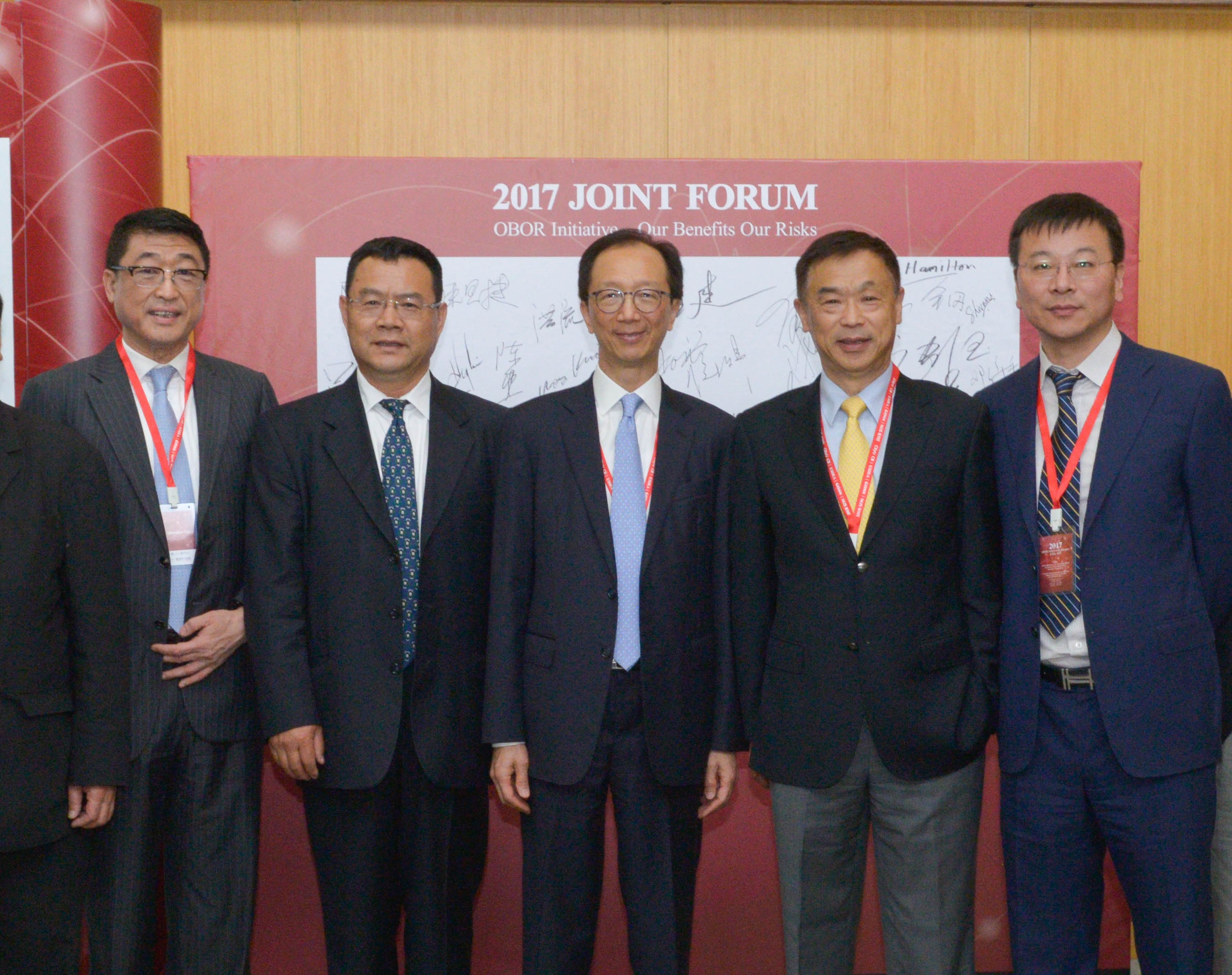 The College of Business, City University of Hong Kong joined hands with GOSS Institute of Research Management Limited; the Risk Management Institute, National University of Singapore; and Eurasian System Science Research Association, to present the forum under the theme of "OBOR Initiative - Our Benefits Our Risks: A focused look at financial investment under the One Belt One Road Initiative".
The forum, held in May, discussed the risks and solutions in investment in the Belt and Road countries, the role of Hong Kong under the Belt and Road Initiative, new forms of financing, and the application of big data analysis.
In his welcoming remarks, Professor Way Kuo, President of CityU, said that Hong Kong as the centre of the region, is serving as the best place to study the development of the Belt and Road Initiative , and share experience on investment from a risk perspective.
Other keynote speakers in the forum included Professor Ningning Xu, Executive President, ChinaASEAN Business Council; Mr Shuang Chen, Executive Director & CEO, China Everbright Limited; Mr Antony Leung, Group Chairman & CEO, Nan Fung Group; Professor Shusong Ba, Chief China Economist, HKEX; and Professor Jianbo Gao, Director & Founder, Institute of Complexity Science & Big Data Technology at Guangxi University.