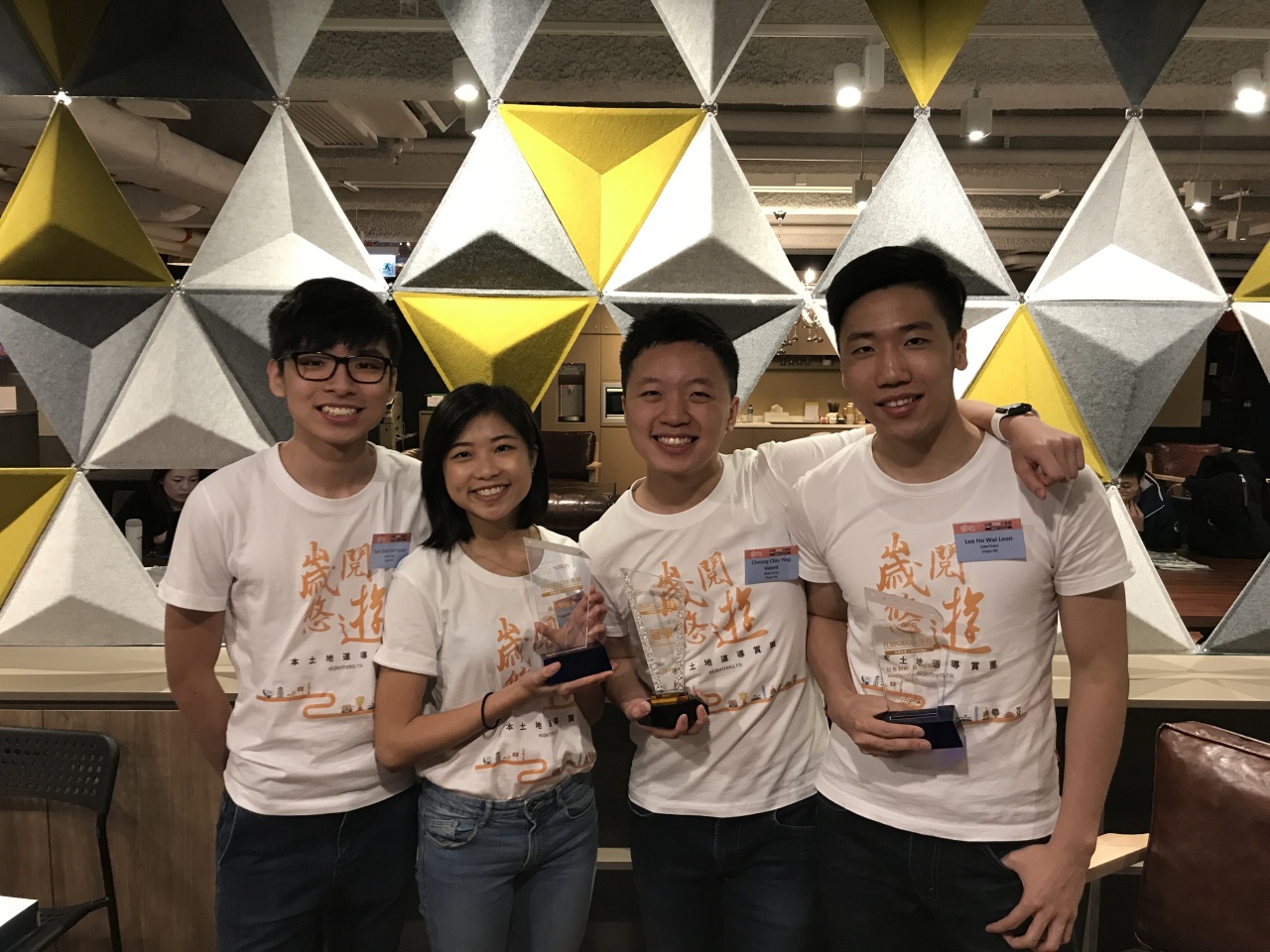 With the theme "Tackling Poverty Problems with Social Innovation", the Social Innovation and Entrepreneurship Development Fund (SIE Fund) and Youth.gov. hk jointly organized the Social Innovation CEO Competition.
The final pitching and the award presentation ceremony were held in late April.
The winning project was ElderTreks, proposed by a team of four undergraduate students, Valent Cheung Chiu-ying, BBA Global Business Systems Management, Francis Sze Chek-fai, BSc Computer Science, Michelle Kwok Yi-ling, BBA Marketing, and Leon Lee Ho-wai, BBA Global Business Systems Management. ElderTreks proposes to offer local tours which hire senior citizens as guides and use mobile apps to explore community culture.
Valent said, "Through recruiting the elderly to be tour guides, we explore possibilities to foster the bonding of teenagers, minorities and the senior community in Hong Kong."
The winning team was awarded a start-up fund of HK$150,000 and a trip to the UK to visit overseas social innovation projects.