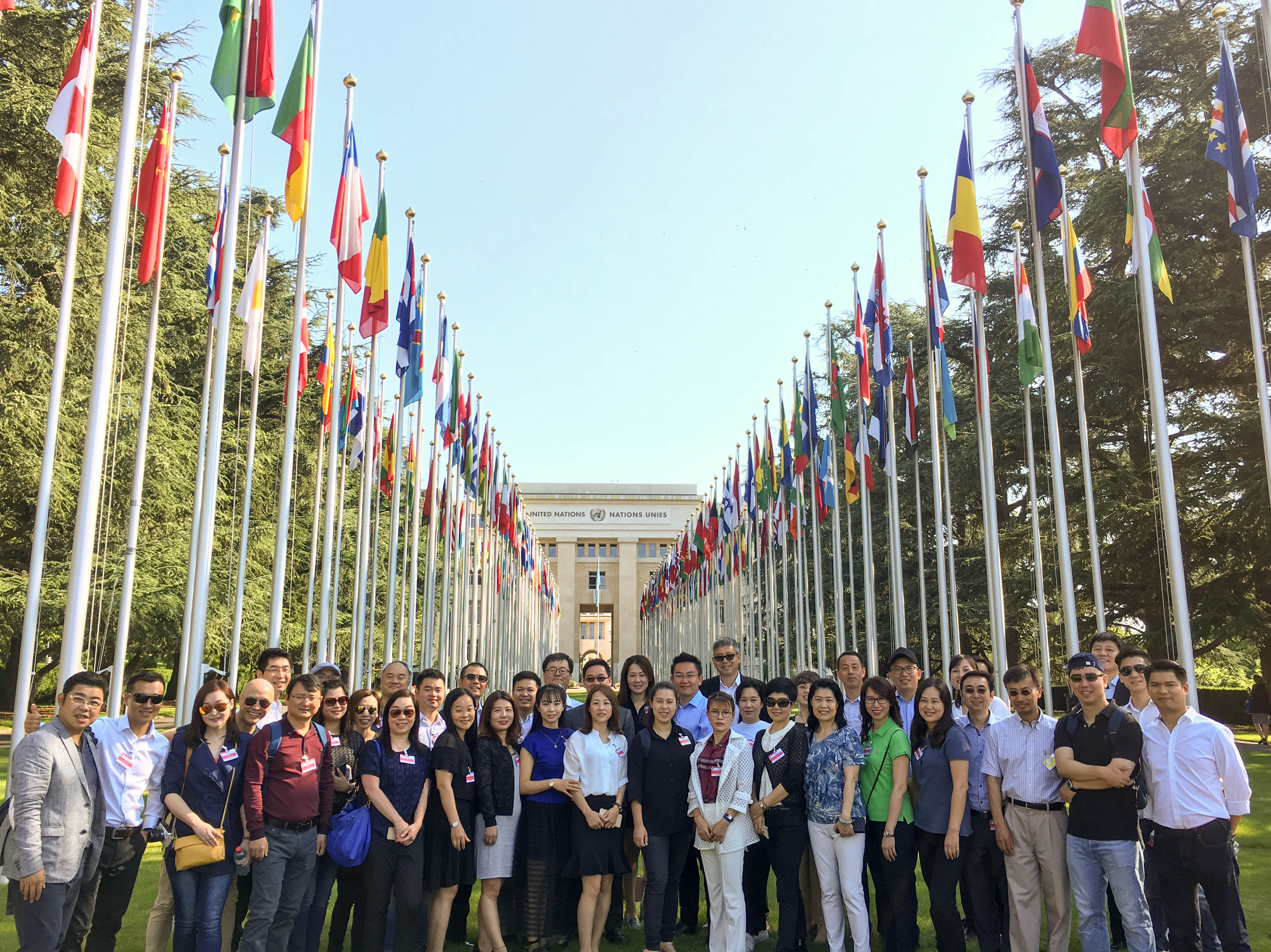 A group of 47 EMBA learning partners and alumni attended an executive training programme held at the United Nations Office in Geneva, from 19th to 22nd June.
Collaborating with the United Nations Economic Commission for Europe, this programme covered key topics related to Public-Private Partnerships (PPP) such as the PPP best practices, models, standards, and case studies. Geoffrey Hamilton, Officer-in-charge of UNECE Economic Cooperation and Trade Division, welcomed the participants on behalf of UNECE and introduced the guiding principles on PPPs for the UN Sustainable Development Goals.
Dr Lei Chen, Associate Dean of the School of Law, CityU, discussed the establishment of legal framework and other issues related to PPP projects in China.
Banting Sze Wai-pan, Chairman and CEO of Freetech Raod Recycling Technoloday (Holdings) Ltd., also alumnus of the College, was guest speaker for the programme and shared on the tendering processes for PPP projects in China.
Besides attending the keynote sessions and panel discussions, the group also visited the International Federation of Red Cross and Red Crescent Societies and World Trade Organization.