Alumni Class Notes
Share your news with classmates and CB alumni! Tell us about the highlights of your year – family, career, accomplishments, and interests. We will publish your updates in the "Class Notes" section of City Business Magazine and on the CB Alumni website.
Simply submit your information (name, major, graduation year) and your news to us on: https://www.cb.cityu.edu.hk/alumni/ClassNotes/
Don't forget to attach photos with your write-up!
Wangtsun Lin
MBA'04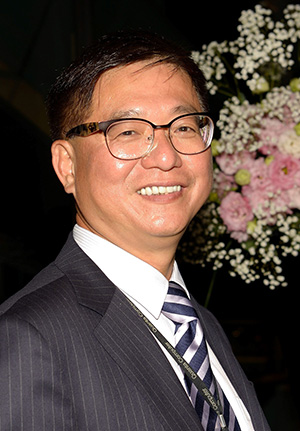 I feel so thankful to CityU for giving me a strong foundation in management theory and practice in the MBA programme. After ten years of work, I then completed a DBA programme in 2016 and I am now working for a Fortune 500 company – Quanta Computer Inc. During my 20 years of work in Shanghai, I have followed the academic achievement of CityU in the media and I am so proud of it.
Chan Sing Fan
BBA Finance'09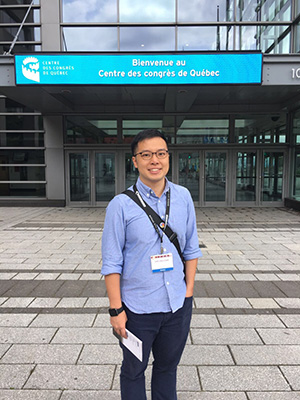 As an undergraduate student at CityU, I was deeply interested in quantitative finance and I wished to put the theories into practice. I then received a Master's degree in Mathematics for Finance and Actuarial Science from CityU and a Doctoral degree from CUHK in 2017. I am now working in a hedge fund company, mainly responsible for investment research and transaction strategies. Although I have encountered various difficulties at work, I am grateful that I am able to apply my knowledge and gain more insights about the market.
Eric Chan Tsz Chung
MSc Financial Engineering'11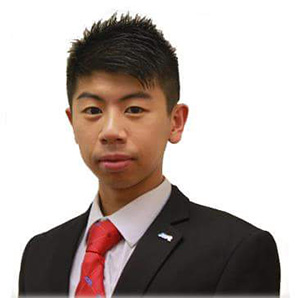 After graduating from CityU in 2011, it has been an exciting journey. I spent four years in the banking sector and then decided to pursue my passion in tech and startups. I am now at Facebook's Business Integrity team, working to ensure safe and trusted connections between people, businesses, and Facebook, leveraging my experience in risk and business management.
Jennifer Daley
BBA E-Commerce'11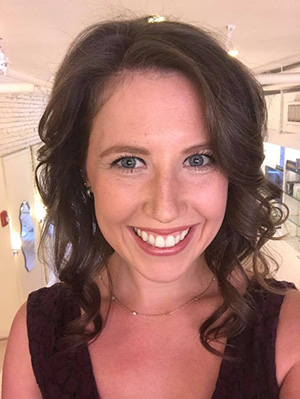 I've been working for Staples for eight years now and was recently promoted to senior category merchant. I got engaged in Lombok, Indonesia in October 2016 and am getting married in February 2019!
Liu Jiahuan
MSc Finance'13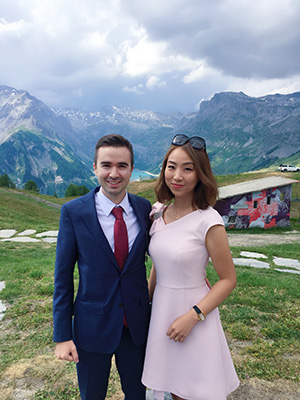 My husband and I were classmates in CityU and now we both work in a private bank in Geneva. In August, we celebrated our second anniversary. We thank CityU for giving us the occasion to meet one another.
Yitong Yu
MSc Professional Accounting and Corporate Governance'16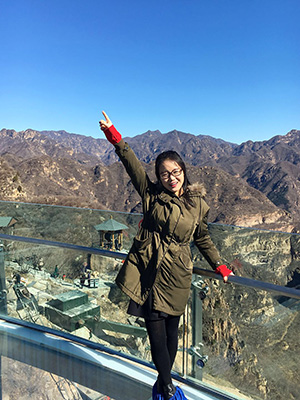 It's such good news for me that I passed ACCA Paper P2 in the June session which is one of the most difficult subjects. I exerted every effort in the past three months to prepare for the exam in the face of mountains of pressure and unexpected problems both in life and work. Finally, I made it and I'm truly grateful for the support of my family in were always there for me even in the worst of times. Especially, I thank CityU for the exemptions awarded which encouraged and facilitated my self-improvement. I will do better and again thank you!
Clare Wong
MSc Finance'08
Hello fellow alumni at CityU! I am glad to have studied for my Master's Degree at CityU where I gained knowledge in finance and developed a network of professionals from various backgrounds. I have over 13 years' experience in business systems analysis, and business consultancy roles in IT projects. As a scrum master in agile methodology for various mid-scale projects, most recently in a business analysis role in an investment bank, I have a strong passion to pursue higher levels in leadership roles. I am also one of the board members of IIBA HK Chapter.
Jackson Zhu Zaiqing
BBA Accountancy'10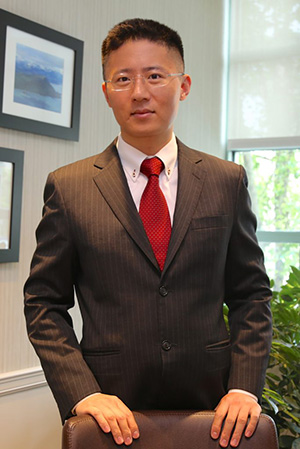 Hey my alma mater and fellow schoolmates! I graduated from CityU in 2010, worked in Hong Kong for a while, and pursued an MBA degree in the US. Now I'm working in the hedge fund industry in Greenwich, Connecticut. I wish all of you great success in your future endeavours.
Qin Chao
MSc Operations and Supply Chain Management'14
I recently joined Sesame Credit of Ant Financial, as a senior data engineer and my job is to build credit society in China. We coordinate with external partners in renting, "try before you buy" and sharing economy and also try to explore new business models to help our clients and partners by providing our data techniques, and sharing our experiences in risk control. Most importantly, we can join together to make a new credit system for China come true.
Jia Xinying
Msc Information Systems Management'18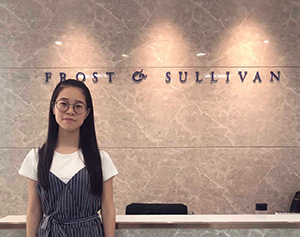 I am now working in the industry research area of Frost & Sullivan consulting firm. I published a thesis in the 4th IEEE Conference and presented at Huazhong University of Science and Technology in August. Last September I entered CityU and I had a fruitful year enriching my knowledge and enhancing my experience. CityU has nurtured me with a rigorous attitude. My research degree study electives laid a foundation for my current career and I will strive to develop in the areas of data analytics and consultation.
Suhani Batwara
BBA Marketing Information Management'18
For me business is not just about money, it's a passion and a drive to succeed. As a recent graduate, I started my own venture, Tanzire, with a mission to create an online marketplace community. Jewelry designers from around the globe can effortlessly sell contemporary handmade jewelry, whilst buyers can conveniently buy jewelry through the use of augmented reality. I recently represented Tanzire at the RISE Conference 2018, along with companies from more than 120 countries. Starting Tanzire is one of the most important milestones in my life and it has already brought a lot of opportunities with it.